Here's some of what I've been up to. I have been bringing a scrapbook bag to work with me and in the hour and a half between when I get off, and the kids get done with school, I work on cards. I average about 2 a day. I'm focusing on a guy's line of cards. I've had several requests for them... both cards for guys and cards from a guy to a guy. I'm really enjoying it... it's like I hit a niche with Christian men's cards.
This is a birthday card for my goddaughter.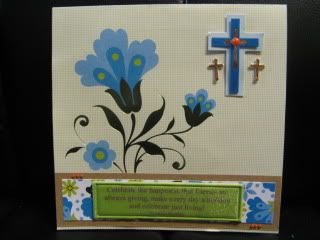 Made this one for Josiah's birthday. Had to change the colors on the candle as it was pink. THen I went nuts with stickles. LOL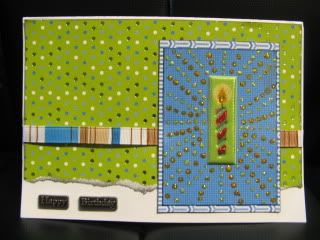 random birthday card (I wanted to use more from this new stack I had)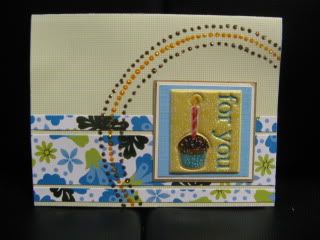 Quick thank yous for kindergartners who bought me Christmas gifts.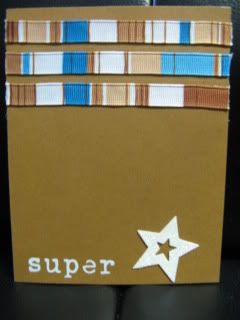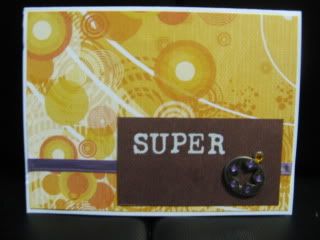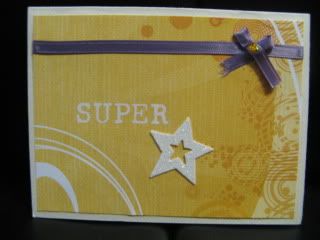 The mens cards.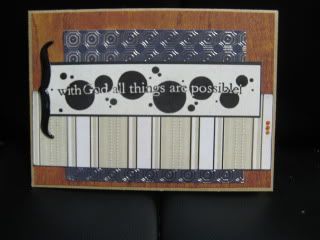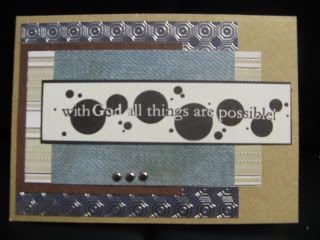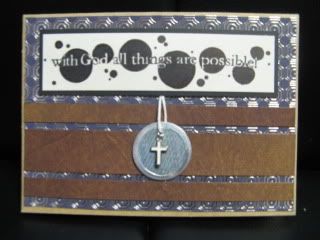 (Stamp is from Close to my Heart)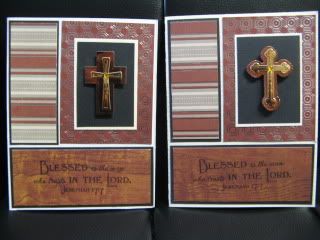 (Stamps are from Our Daily Bread Designs)
Close-up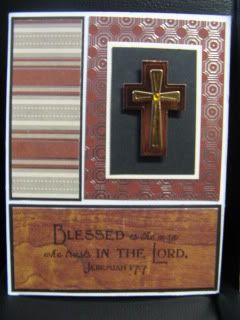 Halfway finished card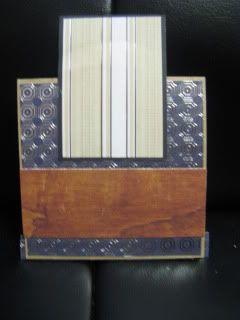 Thanks for looking!
ETA: Forgot one. Anniversary Card to my hubby for our 9th Anniversary.