I almost hesitate to post these as some of them may end up as my exchange cards... I didn't get a whole lot done done at my crop, but I did a lot of stamping and cutting, so I just have to assemble. I have to design at least 2 more for mass production and I'd like to design some special cards, but it all depends on time. First I have to finish off gluing together the extra baby shower cards.
This was with one of my new stamp sets. I like the stamp, and have about 15 more sets stamped. I have them backed in brown already, but I think I want a new design for the rest of them.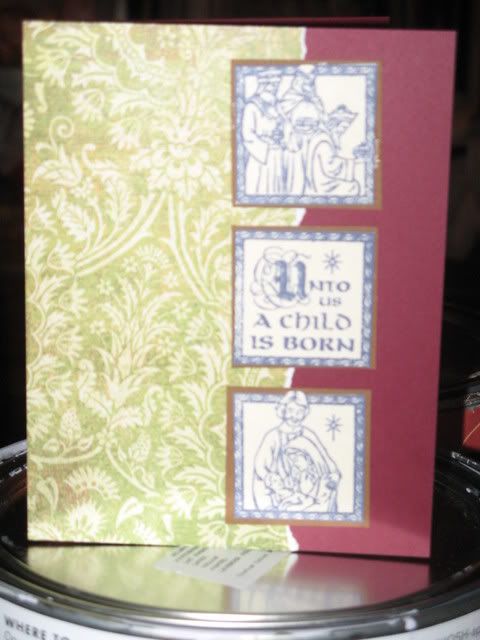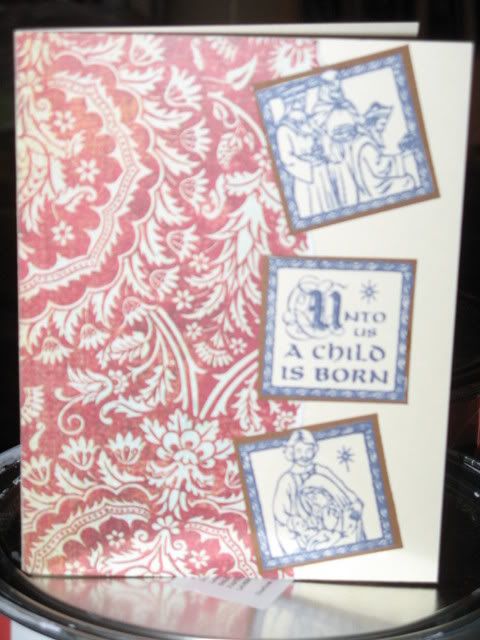 My son picked this stamp out for me. Oh goodness, that boy is going to become a stamper. I had to get more baby paper last week, so I went after I picked him up from school. He had about 5 uses for every paper he saw, and kept begging to buy paper so we could make cards together. He also kept telling me I deserved something special for myself and picking out things. Too sweet.
This isn't too patriotic over Christmasy, is it?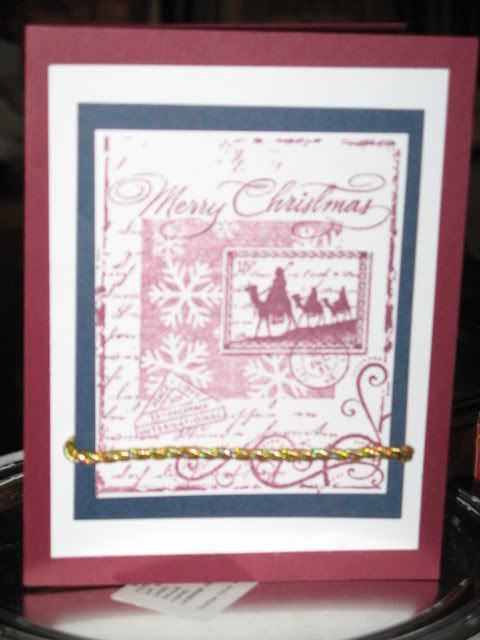 Then these are two cards I just made when I got sick of the mass production of baby and Christmas cards.
My store lets you buy scrap paper by the pound. 1/2 pound is $1! The scraps are PERFECT for cards. The stickers I've had forever.

Now this one I need help with. This is what I have so far.

It's missing something, I know. I have this sticker and it works well, but it's so small. How do I fill in more of the orange space? Or does it not need it?