I know a couple of you are on the FB pregnancy.org page so will already know but here it is for those that don't...
The birth Mother of the baby we were adopting was checked into the hospital on Sunday evening at 7:30. She was dilated to 2 cm and was 0% effaced. They put the meds in her cervix to thin her out. She had a dose at 10 pm and 1 am. After those were done they started the pitosin. By 9 am she still made no progress, so they broke her water shortly after. By afternoon still nothing. She had strong contractions but baby was not engaging to she was getting no where. We headed to the hospital around lunch time. She basically went like that all day...not making any progress. At around 4 pm or so she was finally at 4 cm and 50% effaced. A couple hours later she was a little over 5 cm and 100% effaced. So they thought he was finally going to make his appearance...by maybe midnight. Well 2 am came and she wasn't any further so they gave her an epidural. That caused her blood pressure to drop and baby's heartrate to drop. At 3:15 am on Tuesday morning they finally took her for a c-section. I was scared and nervous...at 4:07 am I heard a lullabye play over the intercom and I knew that was the announcement of our baby's birth. (they play a lullabye over the intercom with each baby's birth) Baby Elijah Dean was born at 4 am weighing 6lbs 9oz and was 19 3/4 inches long. We were shown pictures (we had our own hospital room while we were there) and then able to see him in the windows of the General Nursery. We had to wait for the birth mother to get into recovery to sign the forms allowing us have the other bracelet so we would be able to have access to him and take care of him during his hospital stay. Within minutes of getting the bracelet on my wrist...they came and said that they had to take him to the NICU because his blood sugar was low. His birth mom had gestational diabetes and because she was in labor so long they weren't surprised to find him having issues with his blood sugar. So they wisked him to the NICU. I got to hold him for the first time at 8 am. I cared for him the entire time during his hospital stay. He was released from the NICU to the general nursery early afternoon Wednesday. We were dismissed from the hospital at 5 pm on Thursday. We are currently staying with my Aunt and Uncle in his birth state because there was a mess up. We were told by the group doing our home study that we didn't have to have it completed before we came for his birth, but the lady here in his birth state says that it had to be completed. Well we didn't complete it, so they won't let us leave the state with him. We can have him and we do...but we can't go home. So the group doing our home study and this lady are trying to work out the details and say hopefully between Monday and Wednesday we can go home. Elijah is doing wonderful and Xavier is over the moon to be a big brother. Mommy and Daddy are feeling so very blessed to have them both!
Here are some pics...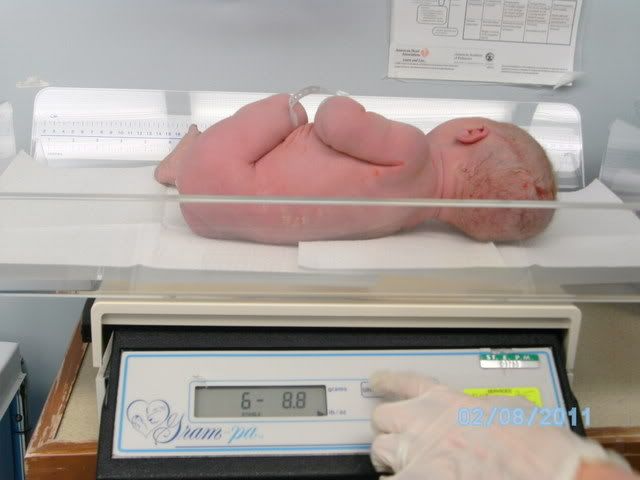 Being weighed


Right after birth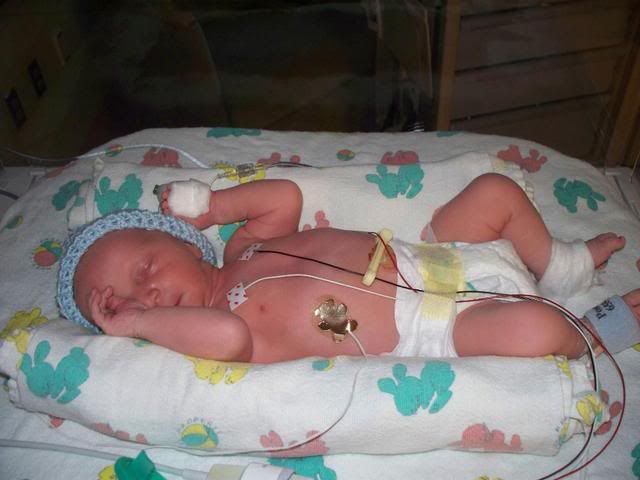 In the NICU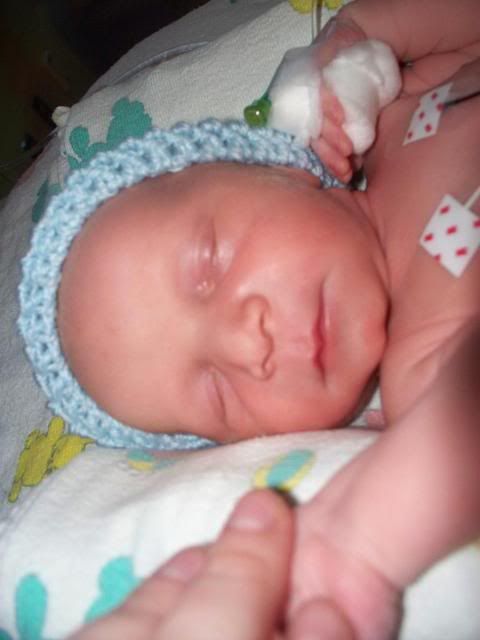 More NICU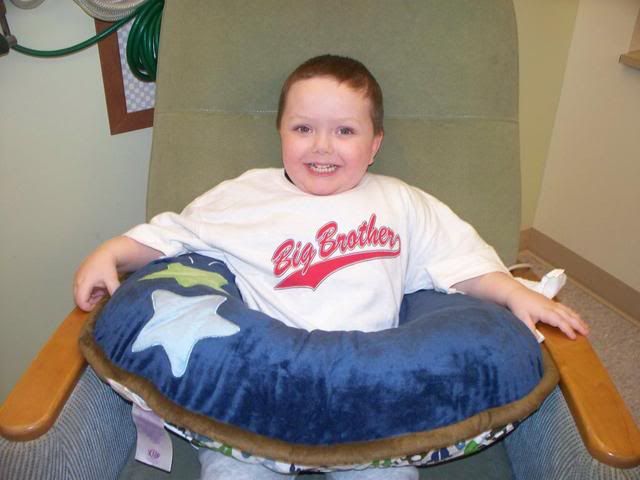 Waiting to hold his little brother!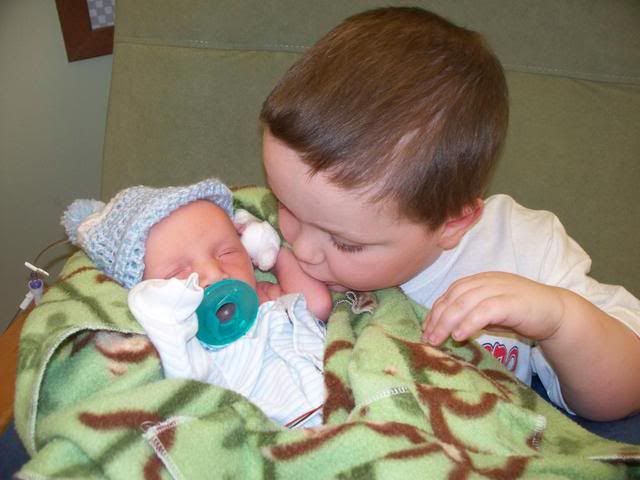 Big Brother holding him for the first time.


Hanging in our hotel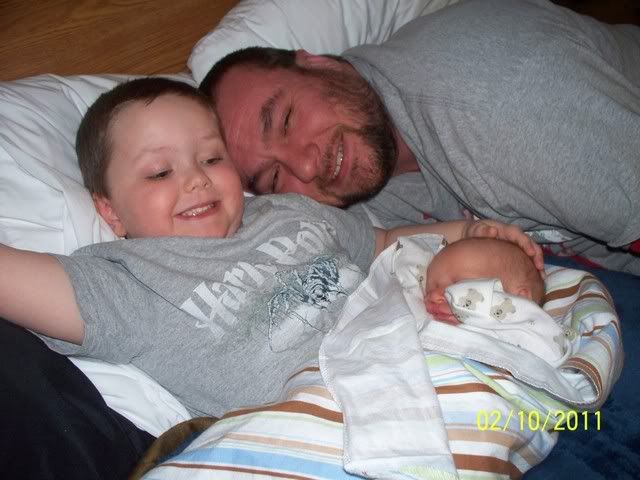 My guys!