In addtion to the love challenge page I did yesterday, I also did a paper page (scraplifting from someone here, Dee I think).
The title, gift and holy are all cricut cut. I borrowed the cartridge from a friend, and thought I'd knock out a Christmas page while I had it.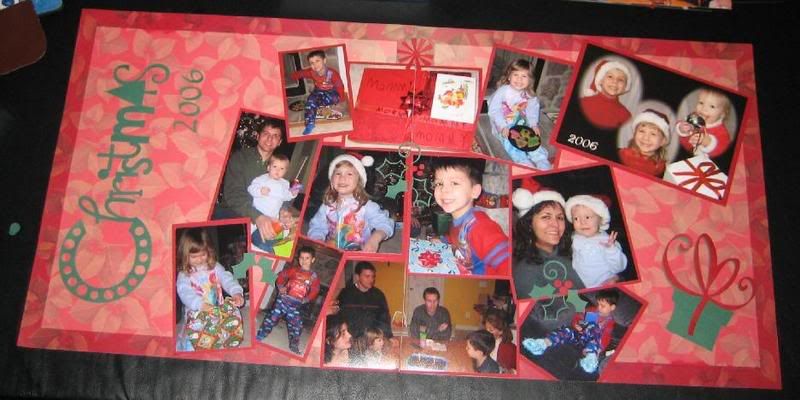 I used the same cartridge to make an envelope for Natalie's hospital bracelet for the tubes page, so that's an edited page. Does the envelope look okay there?