I found a 3.99 clock at Target so I dismantled it!!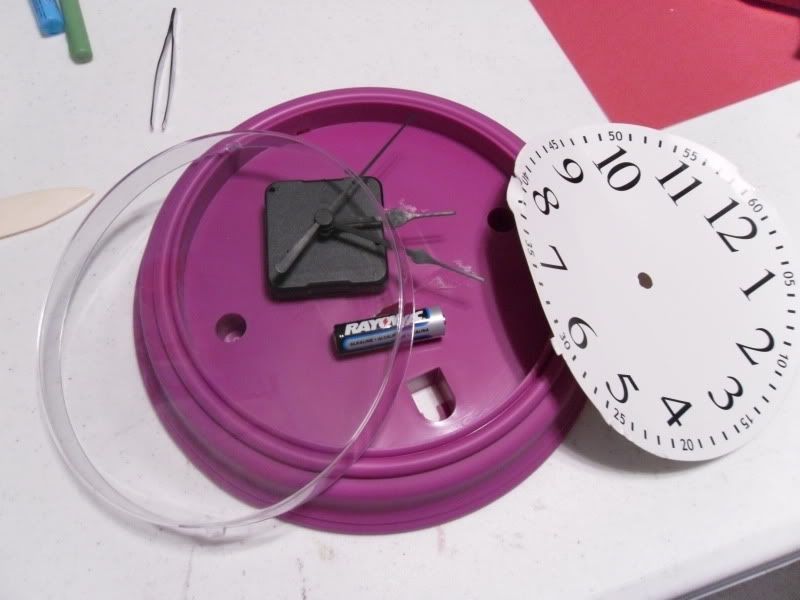 Used Accent essentials to cut a circle out that already had a hole in the middle. Perfect! I found this paper that matched my curtains exactly!!
I glued the old face on the back and punched holes exactly in the middle of the #'s. If you find a face that has the 5 min. intervals it works best so you know right where to punch.
Stuck flowers through the hole, reassembled and got: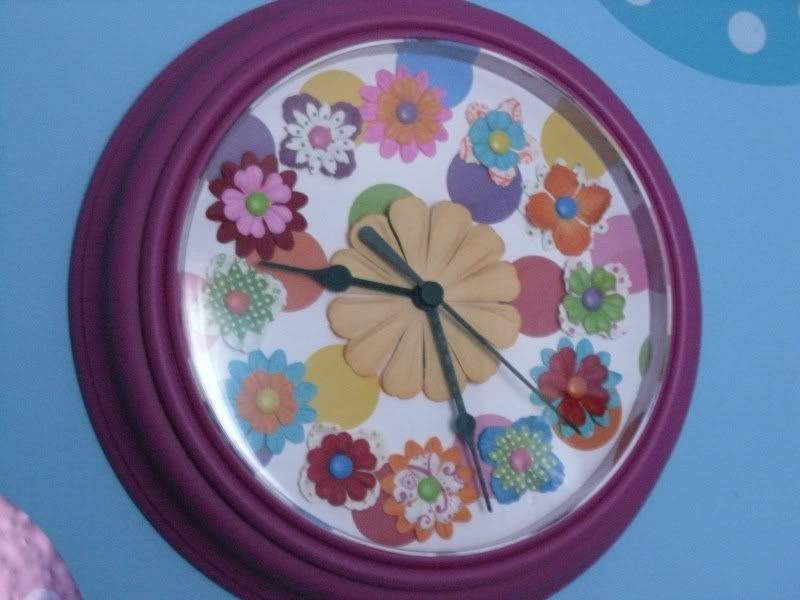 Easy Peasy!