I am really happy with how this layout came out. Jack is my only child to be in cloth diapers since birth, and I wanted to capture the first month or so of cloth diapers (I stopped taking pictures of him in cloth once it got cold). I had too many pictures printed that I wanted to use, so the page looked cluttered. Then I decided to hide two of them under the main picture and add a journaling blub. This is the end result!
Hmmm ... should I change my challenge layout entry?
Taken last night indoors with a flash (which is why it's slanted)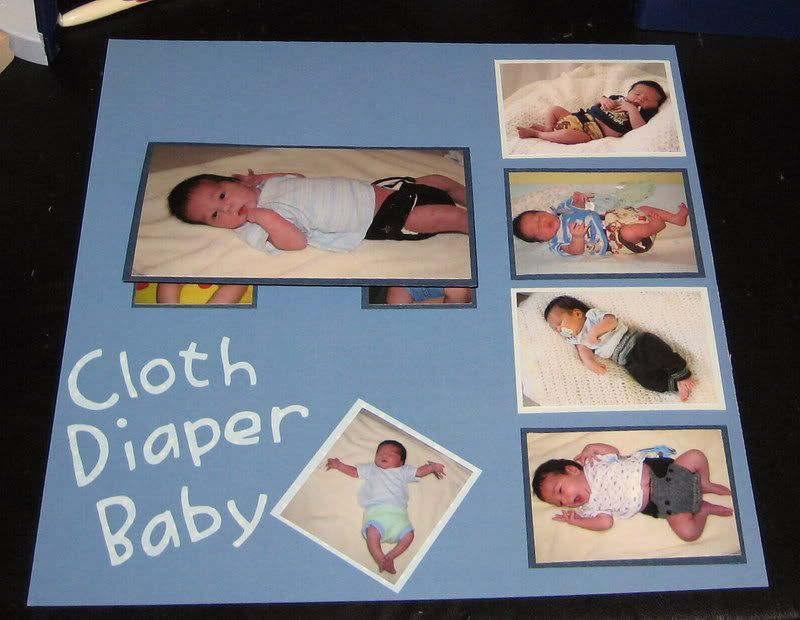 Then in front of the window today ... but you still can't get all of the true colors.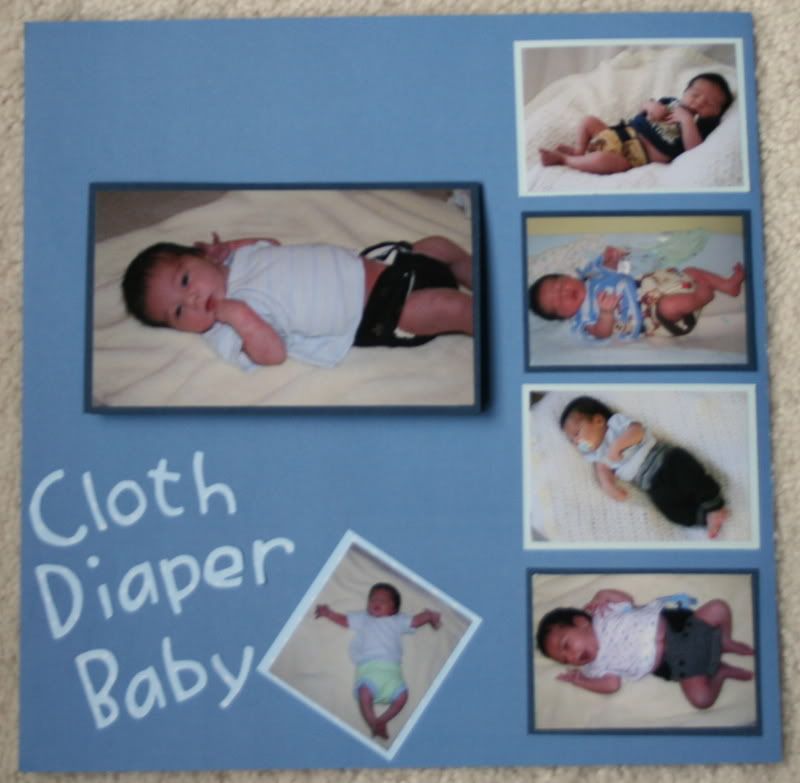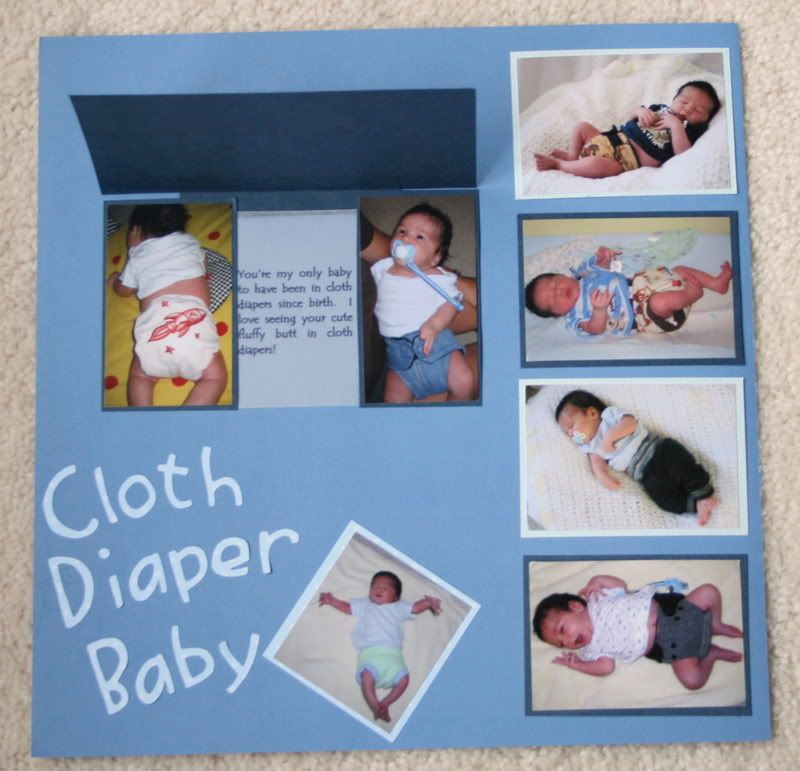 The letters and mat of the picture by the title are polka dot paper, super cute! Don't know if you can tell here ...