This is one I did last week after the crop. I went back in to change a few things tonight but I can't get back to the different layers...I'm just seeing it as an image file with no layers. :help1: I'm working with Elements 7.0 -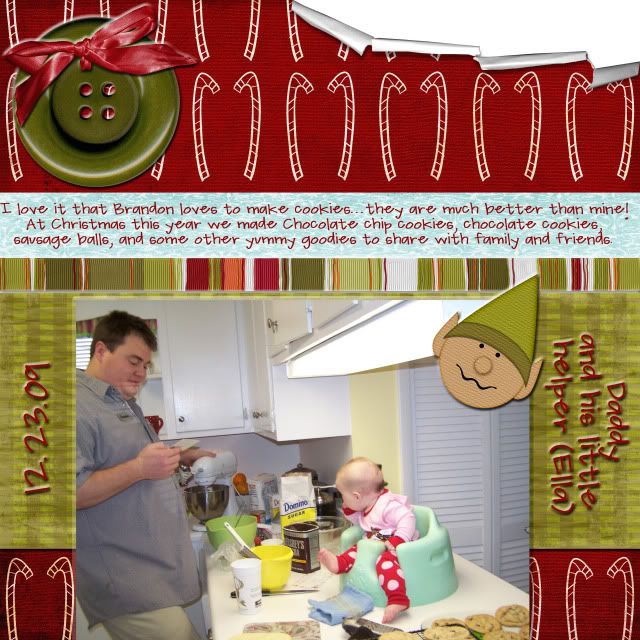 Basically, I don't know how to do anything except move some layers to front and back.
Is it okay for me not to have a layer under the curled candy-cane paper? I mean, I like it like that...just didn't know if that was the intent of the paper!
And here is one for tonight. GadinsGirl's page was my inspiration but then I realized that we probably shouldn't scraplift for a challenge
so I'll just go ahead and put it here:
There is lots of journaling here, but I couldn't cut anything out. Feeling too sentimental tonight, I guess.
And now that I'm looking at these I see typos on both pages, but it is 1:10am, so guess I better wait until tomorrow to fix it.
Gnight girls!
Okay, so forgot to ask my questions :doh: - they are all digi questions I think:
What size do you create new pages at? I've been doing 12x12 but not sure where I could print them?
Is there a pixel level I should pay attention to if I do plan to print? Mine seems to default at 300 - is that okay?
I have more in depth questions, but those are two big things I wonder about right off!