I had to put some finishing touches on these before posting them but they are the other two LOs I have of these last few months. I have one more in the works but only 1 out of 2 pages is done. I need to wait until after my shower and to have more belly shots before I go on.
25 week u/s, sorry the 1st is so blurry
Journalling says: We got an extra u/s to check on baby's kidneys.
The kidneys along with everything else looked GREAT!
Baby finally cooperated with us and we saw that . . .
(next page has an IT'S A BOY title)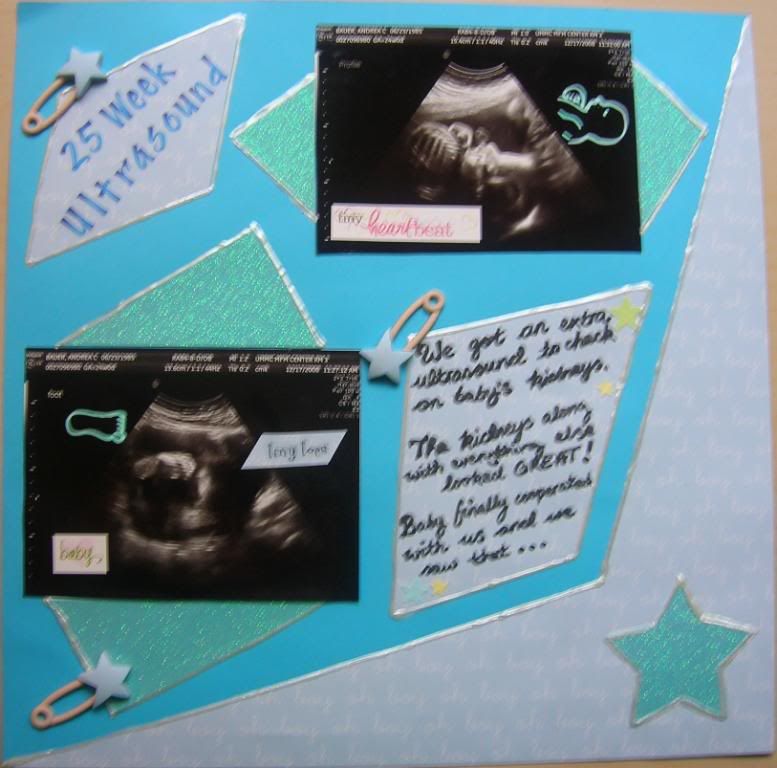 I made this LO right after we decided on a name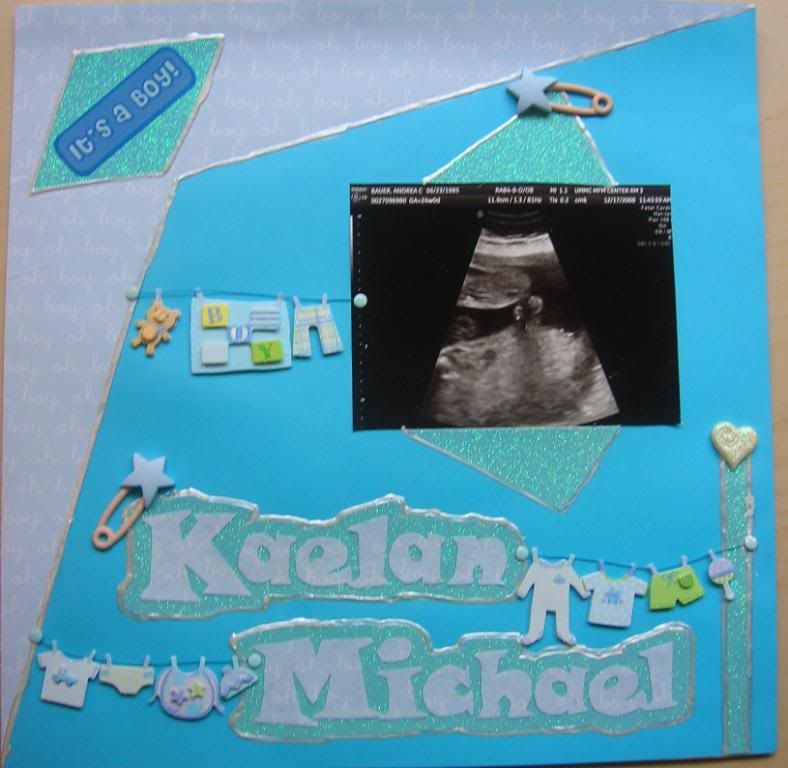 2 different events that happened in December that we had photos from and were worth scrapping: Going with family to a TSO concert and of course Christmas. These are my least favorite LOs especially the first of two pages because of the busyness but I'm too lazy to redo them so they will stay as is. I love the concept of white space but I am terrible at incorporating it.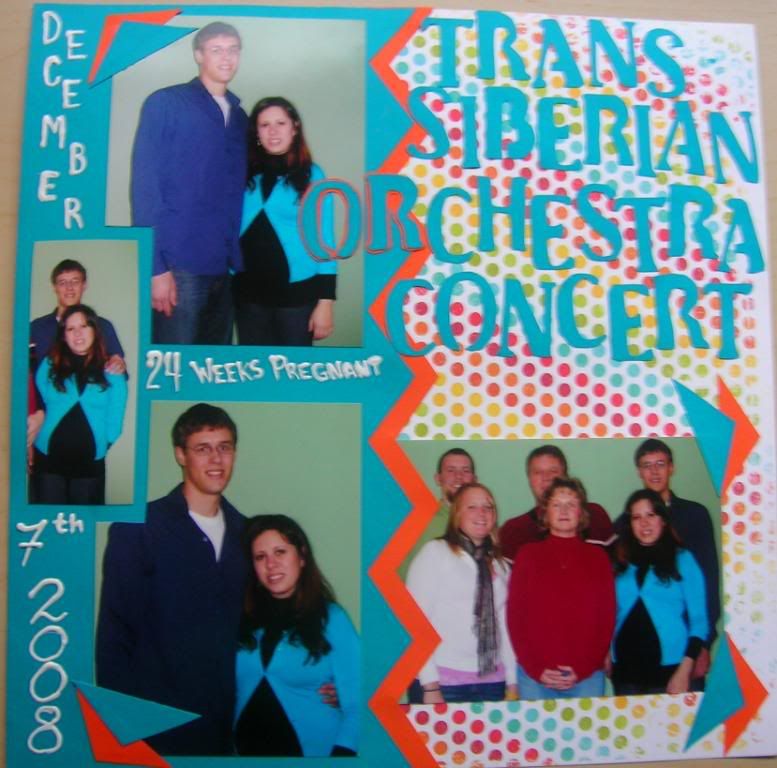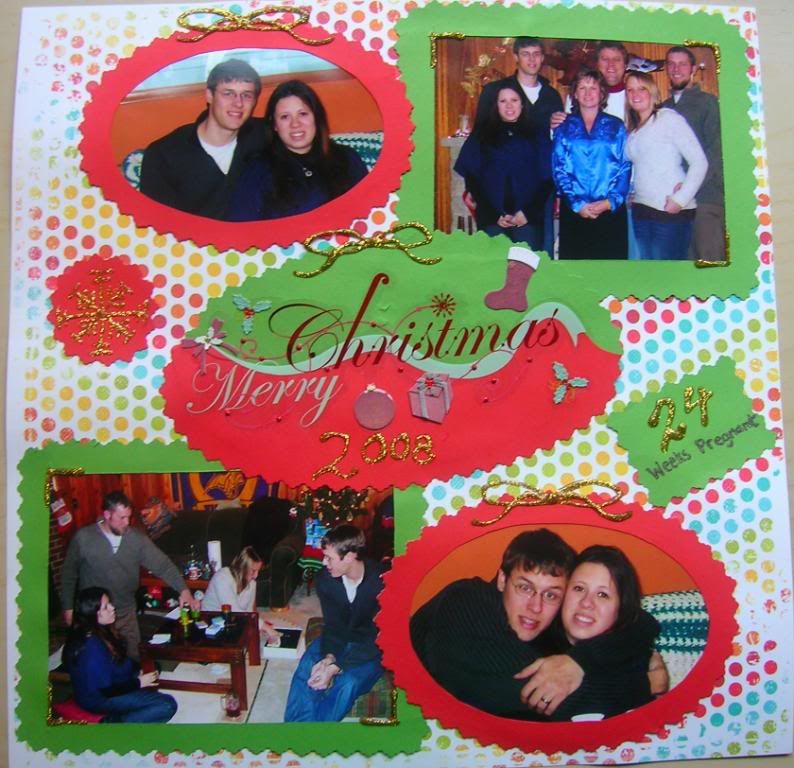 Oh and on this last Christmas one I was 26 weeks along not 24 and have since fixed it.