Here's what I got accomplished last night.
Thanksgiving '06 (I feel like I should outline the white letters with another color, but not sure if I will get around to it). And I really wish this picture had turned out better, but there's nothing I can do about that almost a year after it was taken.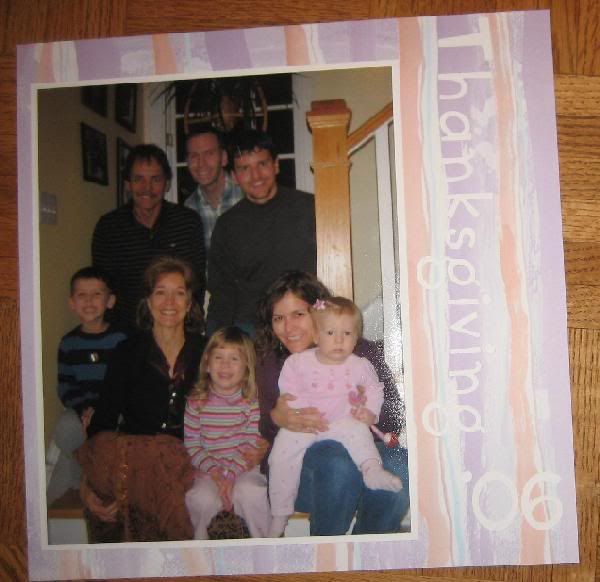 Jordan's first day of school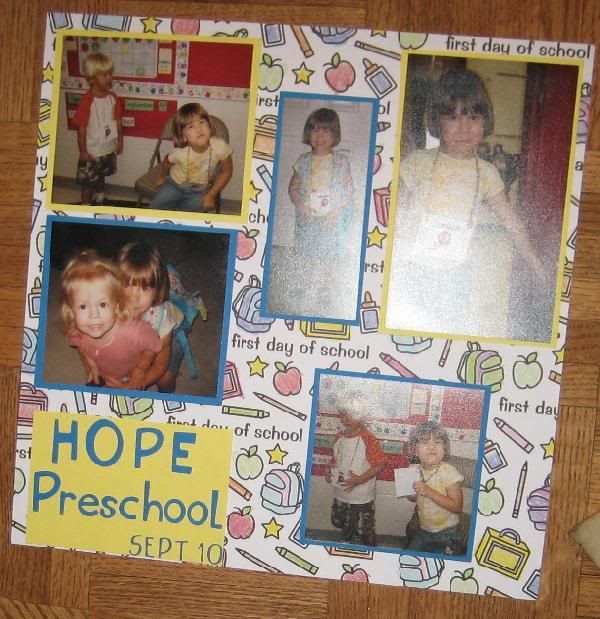 My Baby Grand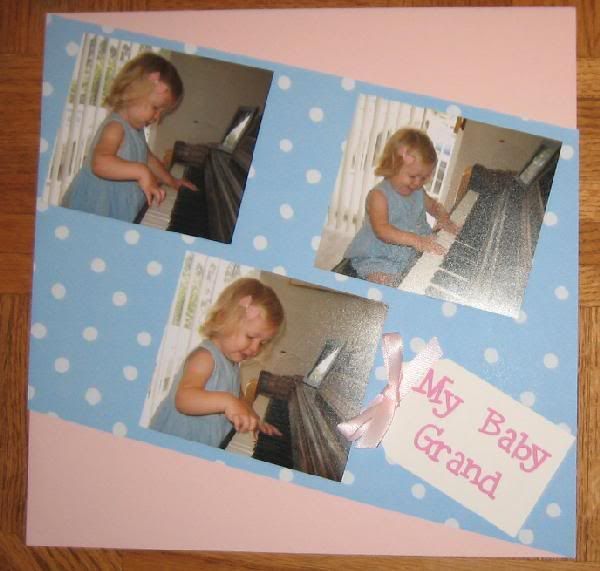 Two Christmas ornaments inspired by Tina BizKid1.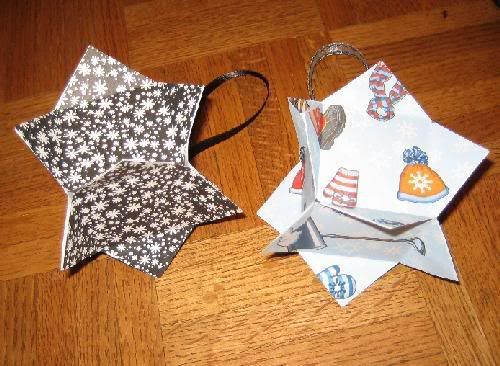 And here's the revised layout I made last week with the matted picture of DH and Jordan.