Finally I uploaded all the pics from the card class last Sat, and the cards I made for Mothers Day, and an Easter Card. I think I need to make more Easter cards though
They turned out cute. I'll point out the "new" things along the way that I used for the cards.
The card class was focused on using Copic markers (really expensive :eek: ) colored pencils (prisma color) and dobbers (the little finger sponges) with ink, along with layering stamped images. They turned out really cute, but Ive got to say...It was hard sitting and waiting for everyone to complete each task along the way, since we did it step by step. Im just a fast worker (insert 10 2 yr olds here
) so it was hard for me to not want to get more done and skip ahead
It was a great class though, and I wish I could have all the resources available to me...If I did, I COULD teach these classes!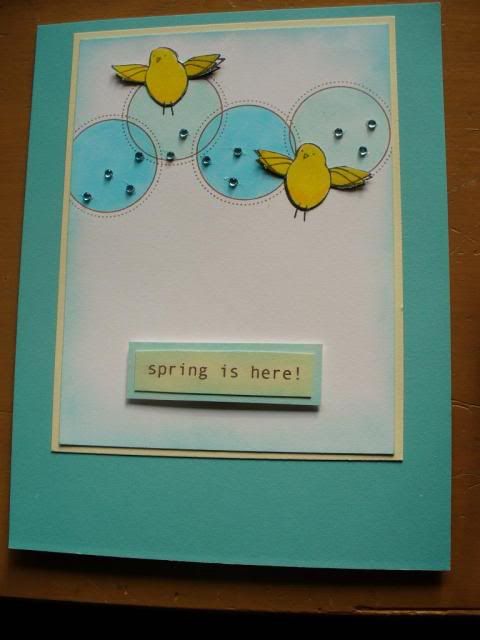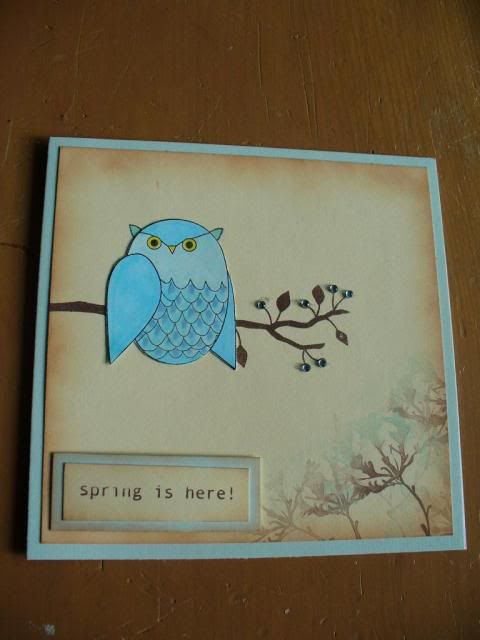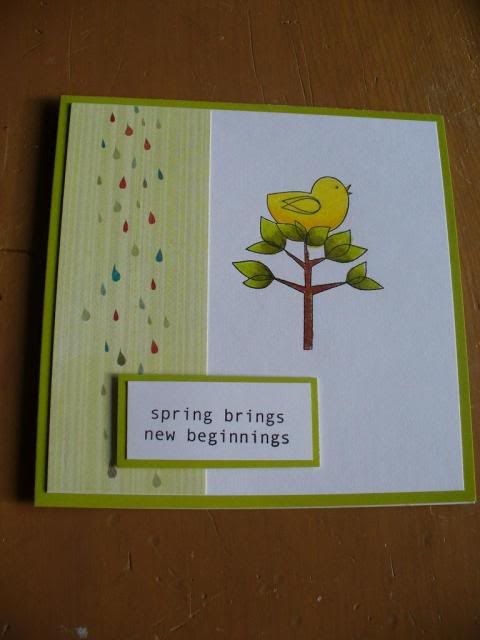 This was a freebie from Memory Box, where the teacher gal was from
This card with made with the freebie paper from the card party and this cute little kite stamp I got from our friends shop. The sparkly thing is something Ive had for a LONG time, Charys ispired me to USE that stuff up instead of letting it sit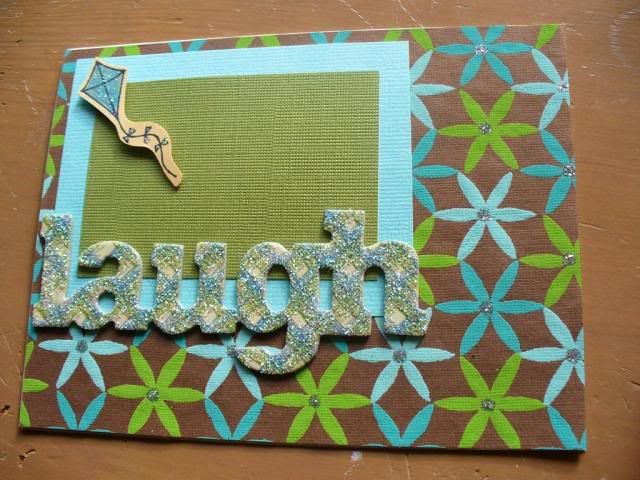 The easter card is with the cute little egg stamp from our friends shop.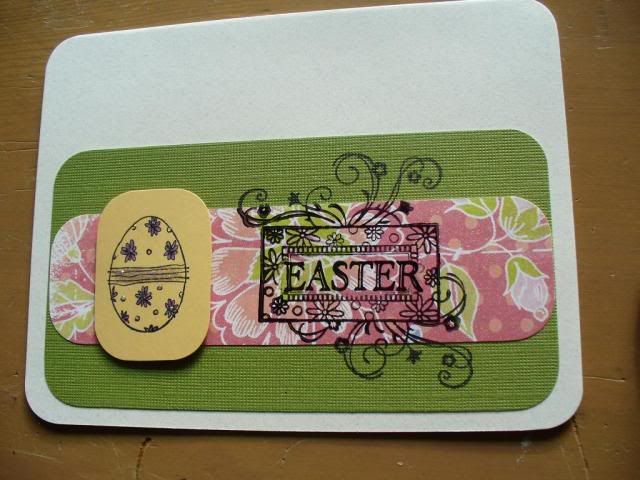 The mothers day cards are with the stamp from our friends shop. All a little different.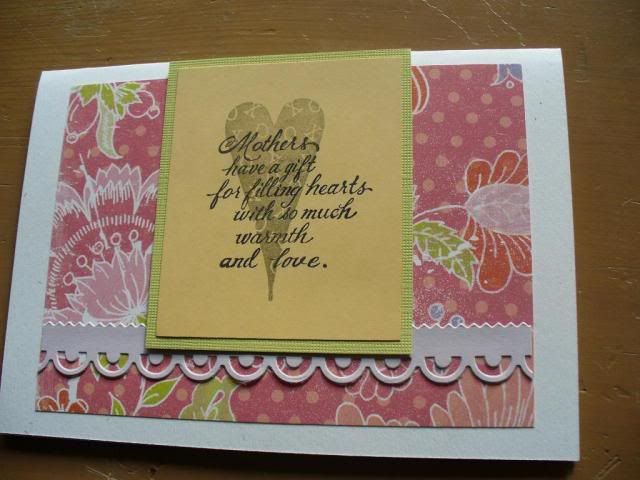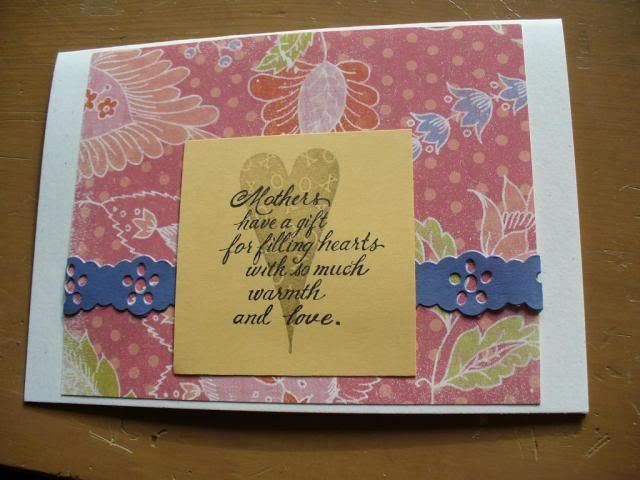 Thanks for looking!!