One of my good friends asked me to make a diaper cake for her SIL's shower. They are Bama fans too so I was happy to do it.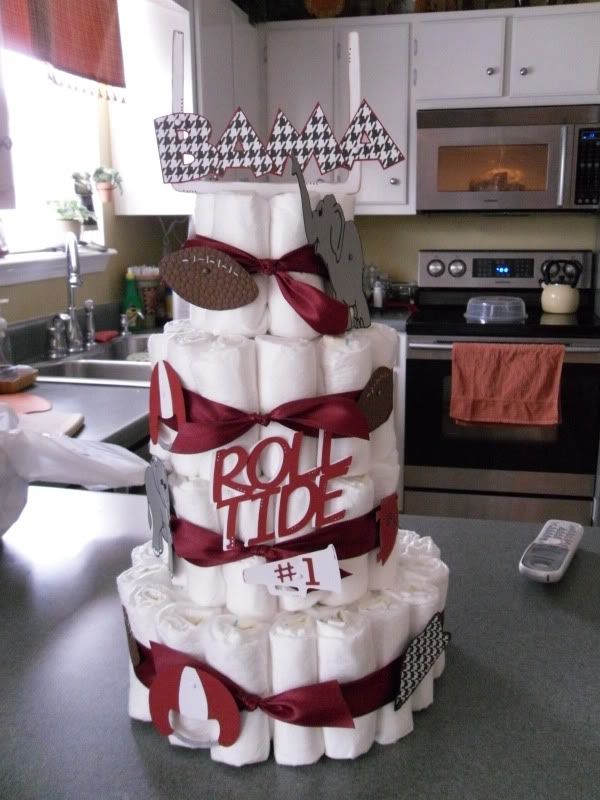 I made 2 shutter cards. One was SOOO cute and I forgot to take a pic. I'm gonna have to get my BFF to take a pic of it. Here's the other for my niece turning 16. It's a shutter card.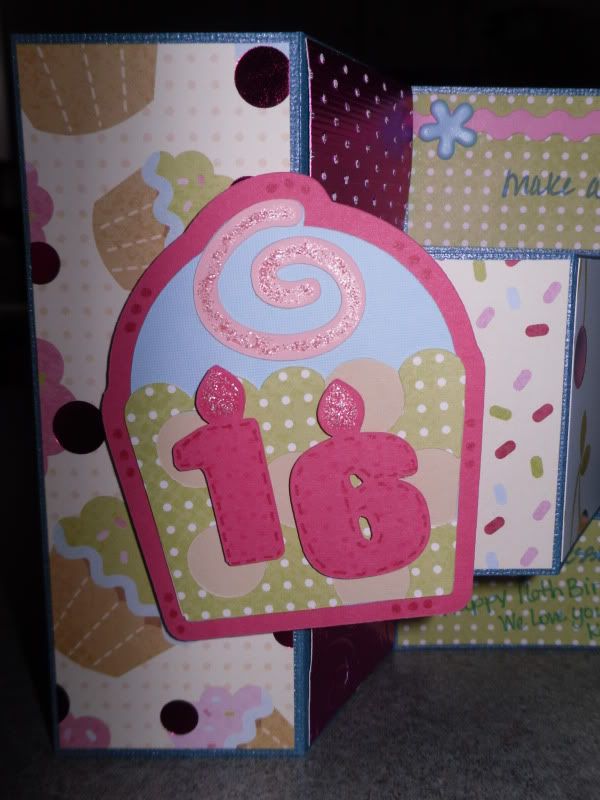 And BTW, thanks for your thoughts about the adoption situation. I was really angry and considered calling someone over it, but I chilled and decided that if God wanted to work that miracle he would and if He didn't we would just accept it. I'm alright!