I've got a cute idea for a page, but despite my many gig of digital stuff, I can't find what I want! Ack!
My ideal would be to find a cute, pale pastel, gingham plaid background paper. Ultimately I want some sort of kit to match this pig and this picture for a page about Caleigh's first pig tails.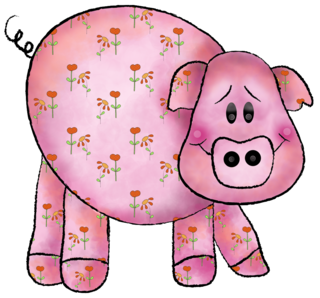 Anybody got anything that they've seen lately that might fit the bill? Thanks in advance!