Please give me feedback so I know how to do this better in the future. I tried to give lots of screenshots to help clarify what I am doing. Many of you use a different program so it may not be the same for you, but hopefully it will help. I bolded the basic directions and then tried to fill in some details with extra directions.
Can't wait to see your pages.
I use Microsoft Digital Image Pro 10
-Start by opening a new page. In my program, I go to "File", "New" and choose the appropriate size. This layout is a 12x12.
-Open the backgrounds you would like to use and insert them onto your page. There are two options in my program. The first is to go to "Insert" and import it that way. I prefer the second method which is to actually "open" the files so that they appear in my files section on the right and then just drag them in.

-Insert your picture. Use the same method for inserting papers above.

-Choose your marquee tool.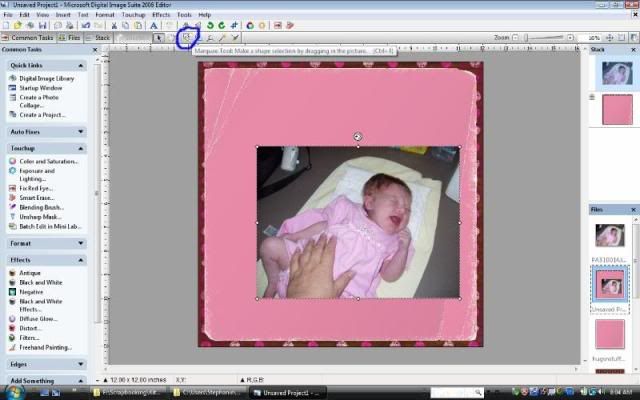 -Be sure you have your picture selected in your layers stack. Select a small section of your photo. Copy and Paste the selection. The portion will show up in your layers stack as a new element. Do not move the selection of photo or photo itself.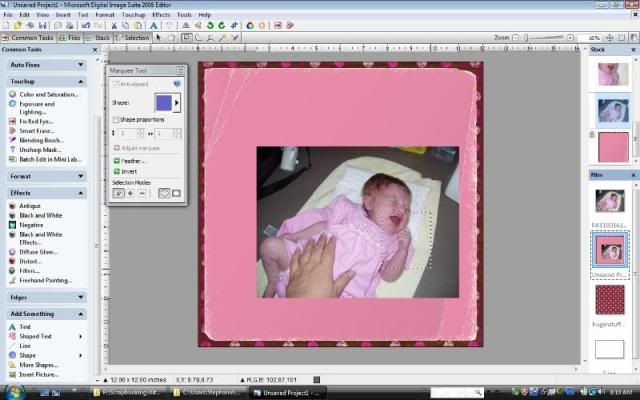 -Repeat this selection on different areas throughout your photo. You may need to be sure your full picture is selected each time. After each new copy/paste, the selection will show up in your stack.

-Go back to your Object tool.

-Select your original picture and delete it. This will leave you with just the small selections you made. Your picture is now broken up. As you can see, some of my piece overlap. This is okay. If you are unhappy with your broken picture at this point you can "undo" your delete and choose some new pieces.

-Next, we are going to add an outline to your pieces. In my program, I have chosen to "highlight" the edges. Different programs will have different options, so hopefully you can figure this out in your program.

-Choose the width and color of your outline. I have chosen a white outline, 25 pixels.

-I now have one selection outlined.

-Repeat this process with each selection until all of them are outlined.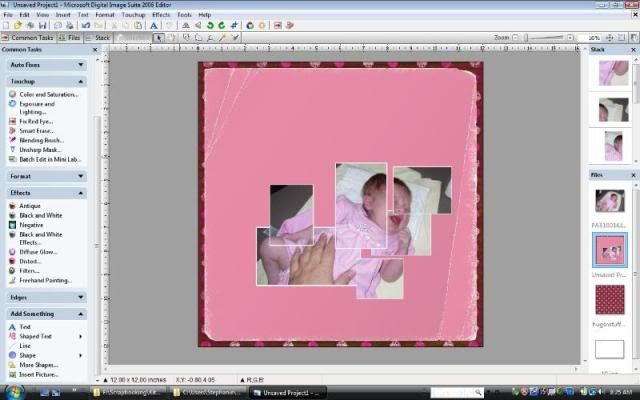 -Now you want to be sure you have the selection layers in the correct order. This order is of your choosing, but you may want to be sure key elements are on top. For example, I wanted Andrea's eyes and nose to be above the picture of her mouth. You can move the layers around my dragging them up and down within your stack.

-Group your completed selections together. Do this by selecting all of them and right clicking to group them.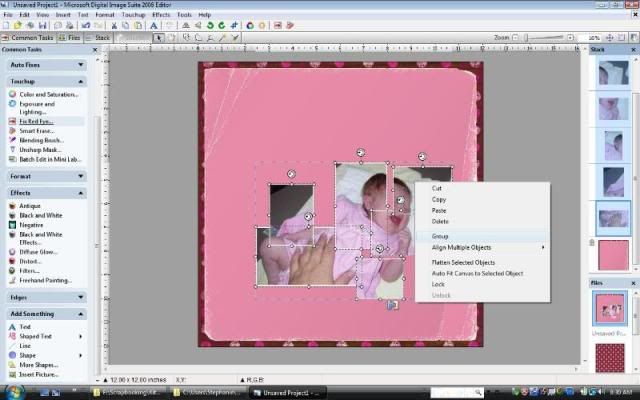 -Move your grouped photo to wherever you would like it on the page and size it appropriately.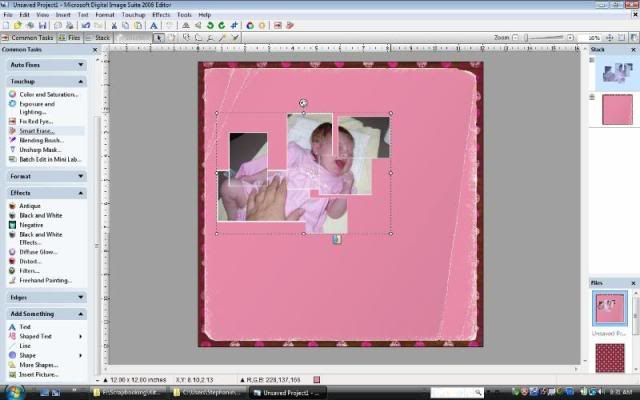 -Open and insert the elements you want. Use the same method you used for papers and picture.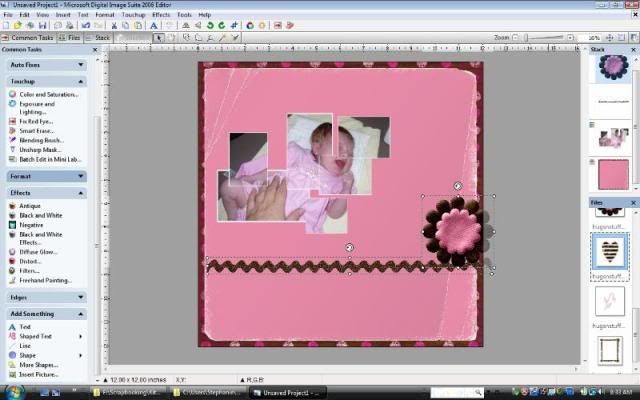 -Move the elements to where you want them and resize as appropriate. Use your layer stack to move elements behind the photo or where you feel is appropriate.

-Open an insert an alpha for your title. (You may also just use your text tool.)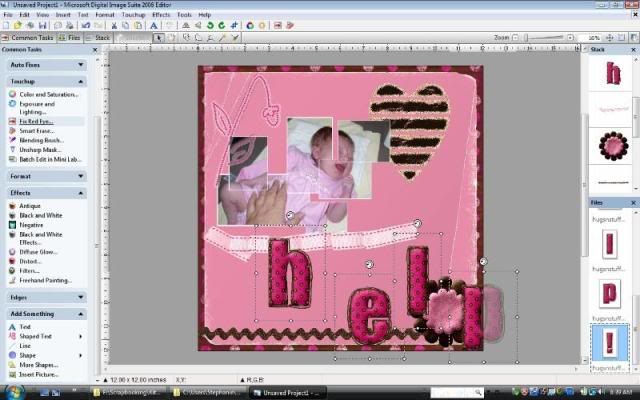 -Move and resize your title. In this case, I also wanted to offset it and turned the ! a little.

-For journaling, selected the text tool.

-Type in your journaling. Move and orient it as needed. Also select your font, size and color.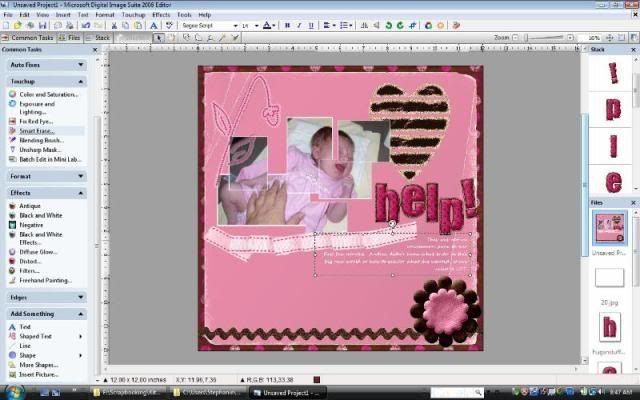 -Here is my finished page.


-You probably want to add shadowing to your page to make it look more finished.
Here are a couple other examples of this technique.