I will have to come back to reply to other threads. I have company coming and wanted to post this before they got here. I'll be back when they leave this afternoon.
I entered the Egg Roll in the spring challenge - I was up late getting these done then I had to pick which one to enter.
They wouldn't be done if it wasn't for the challenge!
I lifted the layout design from one I saw in a magazine.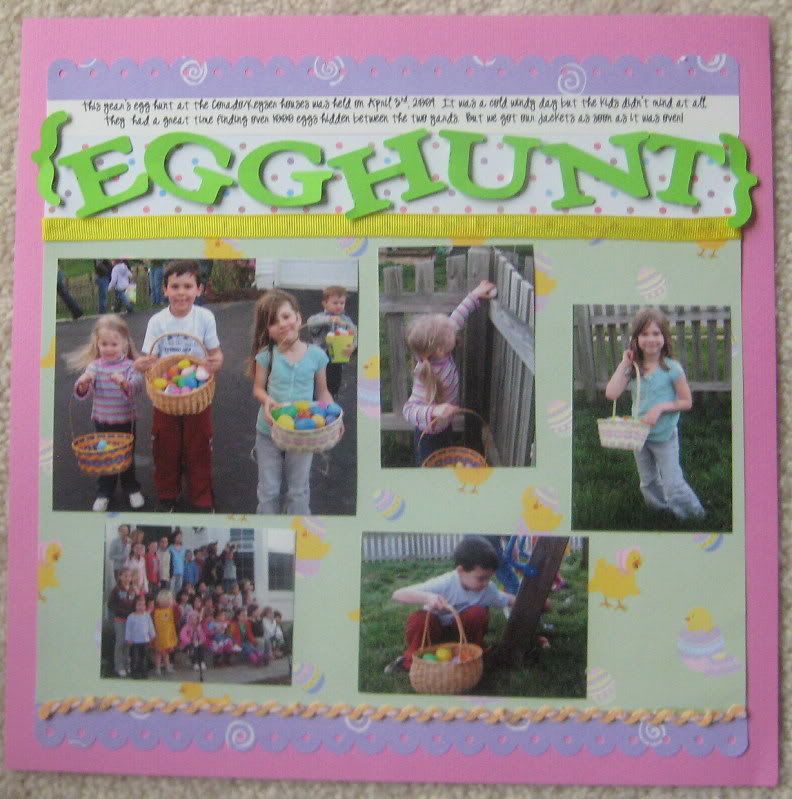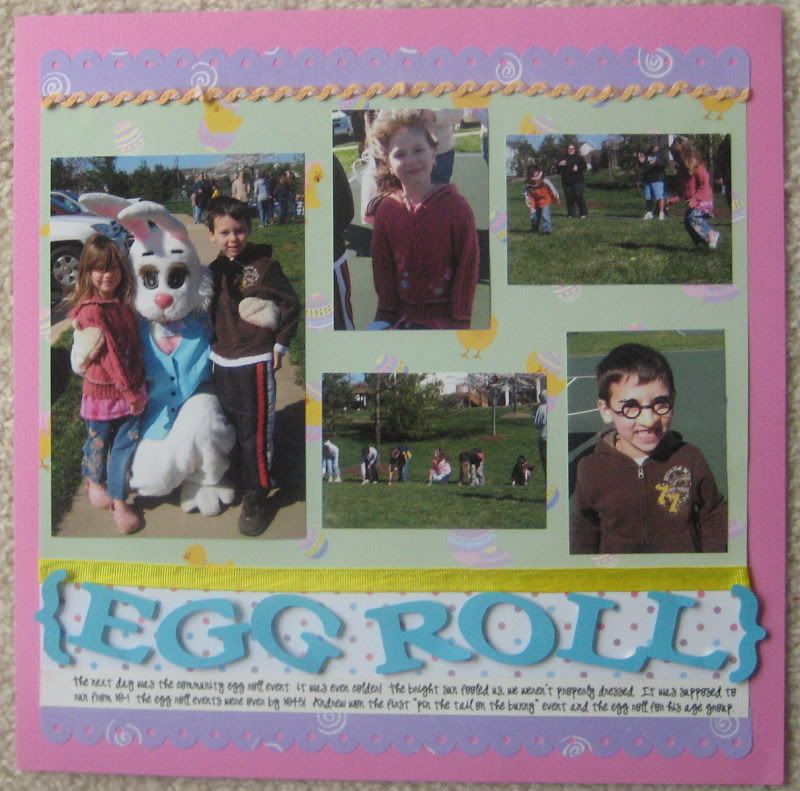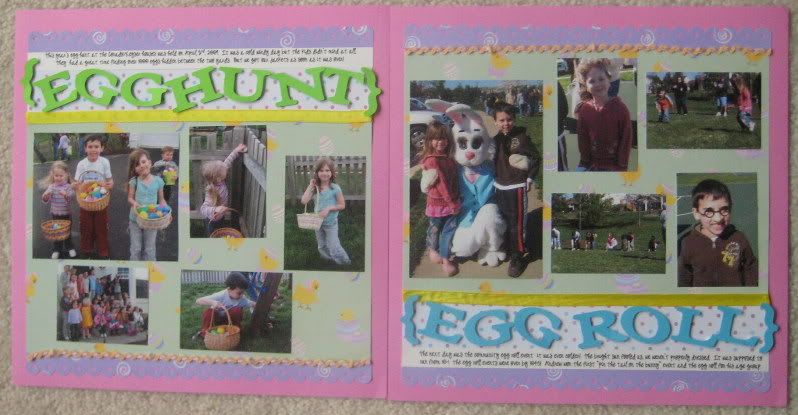 I printed out a TON of pictures ... here's what I didn't use