My kids are all fighting, I hear the girls crying. Andrew's home sick again ... I can't take it anymore! Because even when he's "sick" he's still a jerk to his sisters. It is making me insane. I'm hiding from them ... and of course, as I am typing they're all invading this room. Calgon take me away! The good news is that I have a mom's night tonight, the first one in over a month. I wish I could leave right now.
Anyhow, here's Jack's 11 month layout. I'm almost done with his baby book, hooray!!! I need to put more page protectors in, I don't even have enough empty ones for this layout. In fact, I have a one sided page that I will need to fill with something. Ugh.
This layout took me DAYS to do, I just didn't the complete chunk of time to do it in one sitting. And there was a lot of cutting involved, I went through a lot of photos trying to get these shapes right (so I have some funny shaped trimmed photos).
I'm rambling, here's the layout.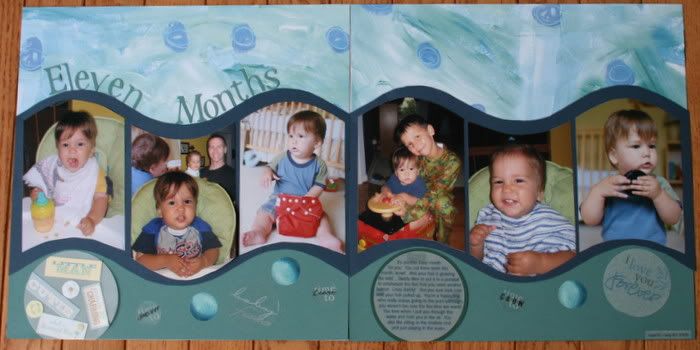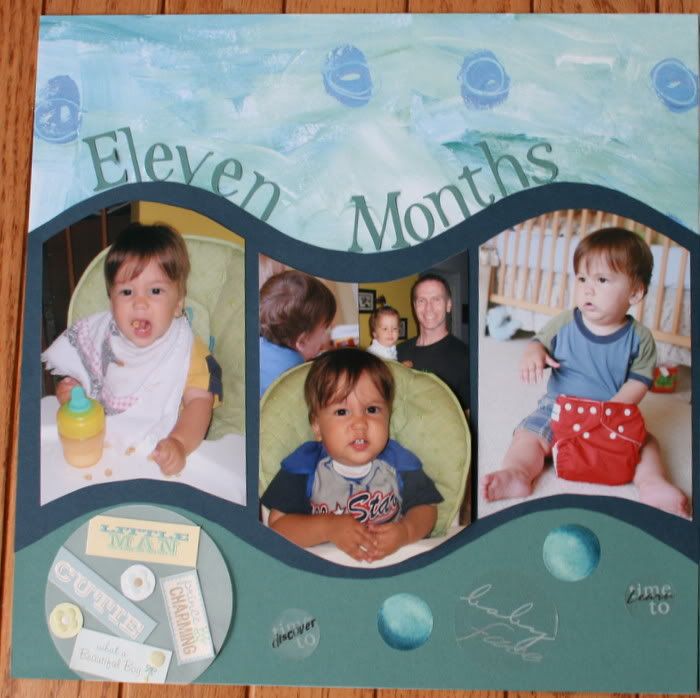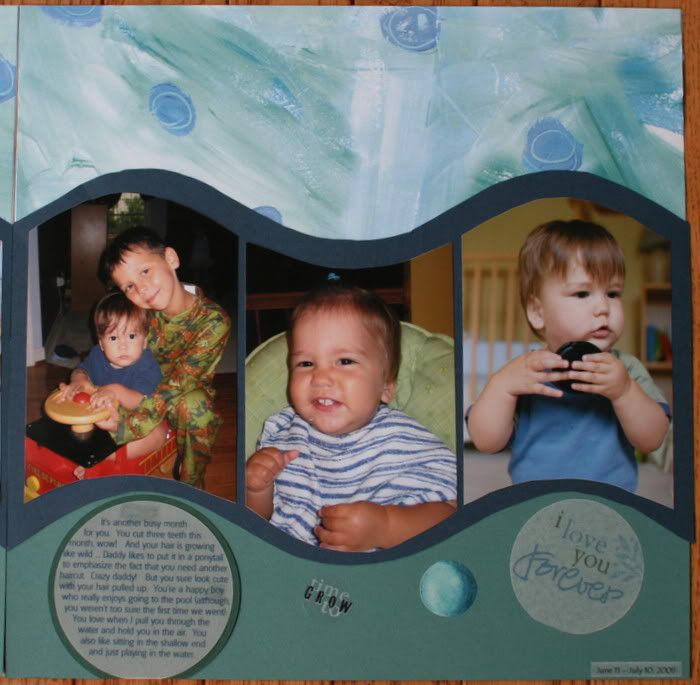 And the journaling:
It's another busy month
for you. You cut three teeth this
month, wow! And your hair is growing
like wild … Daddy likes to put it in a ponytail
to emphasize the fact that you need another
haircut. Crazy daddy! But you sure look cute
with your hair pulled up. You're a happy boy
who really enjoys going to the pool (although,
you weren't too sure the first time we went).
You love when I pull you through the
water and hold you in the air. You
also like sitting in the shallow end
and just playing in the water.