the first page i ever digi-scrapped was the BFP i got with Brandon... (shown below)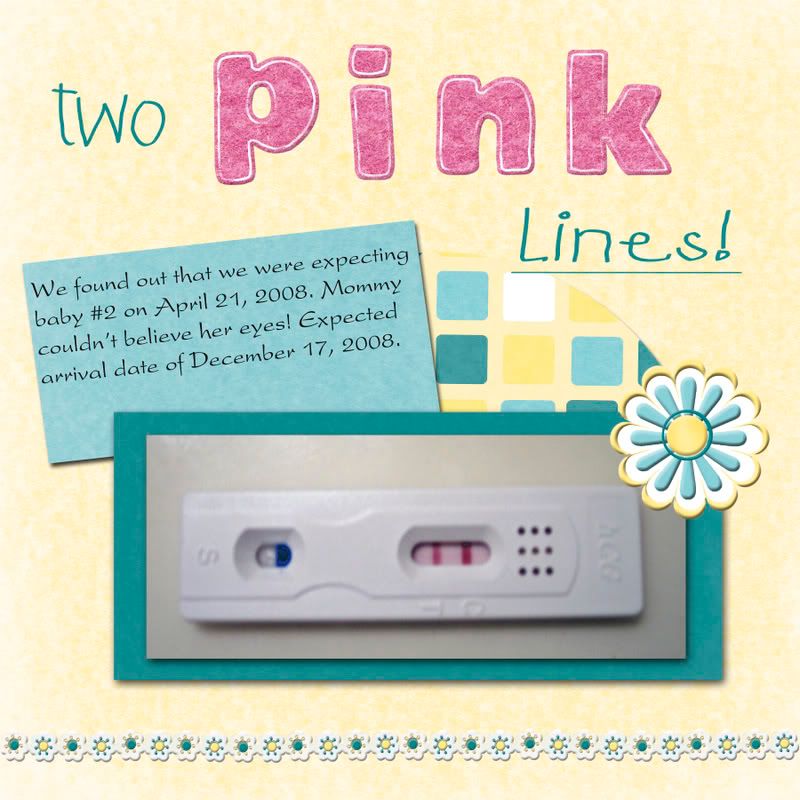 I wanted to re-do it to match the page it will be next to in his album...as well as tell more of a story of the day we found out we were expecting.
So I scraplifted Trina's page (shown below)

And this is how it turned out!!! I REALLY love this page! Sometimes I finish a page and think it's ok... but on occasion I do one that I'm so proud of! And this is one of those pages!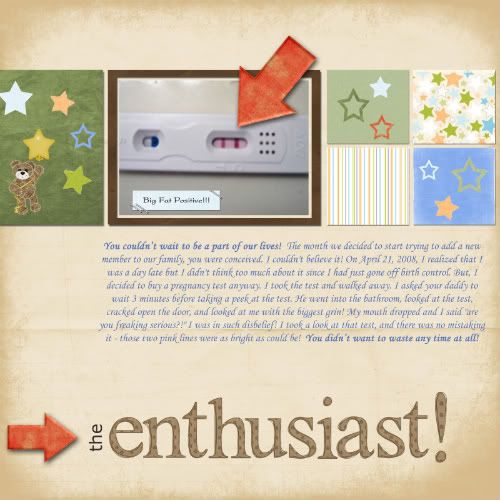 Journaling reads: "You couldn't wait to be a part of our lives! The month we decided to start trying to add a new member to our family, you were conceived. I couldn't believe it! On April 21, 2008, I realized that I was a day late but I didn't think too much about it since I had just gone off birth control. But, I decided to buy a pregnancy test anyway. I took the test and walked away. I asked your daddy to wait 3 minutes before taking a peek at the test. He went into the bathroom, looked at the test, cracked open the door, and looked at me with the biggest grin! My mouth dropped and I said "are you freaking serious?!" I was in such disbelief! I took a look at that test, and there was no mistaking it - those two pink lines were as bright as could be! You didn't want to waste any time at all!"