I know I put up a pic of the mural we made for Kaelan a while back but I just got some photos my dad had taken of the place before and I was thinking of making it into a LO. I never put up pics of his nursery in general before, maybe that's because it wasn't finished until a couple of weeks ago :o. I am a little slow I guess compared to all of the ladies who had everything done way before their LOs' arrival. I thought it would be fun to show the evolution of everything. I'm thinking it will make a great double LO with a decent amount of journalling. Any ideas for it? I am going to have to really look through all my papers and embellishments so I can make it extra special.
This is the room before anything was done to it: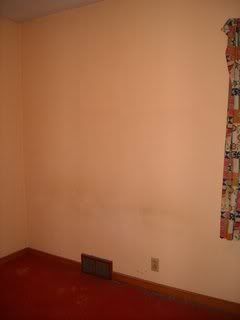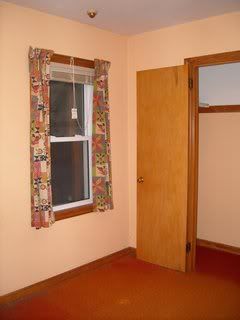 Then we started painting:

and doing the mural:

and finally we installed new carpeting, filled it in with furniture, and made it a real nursery: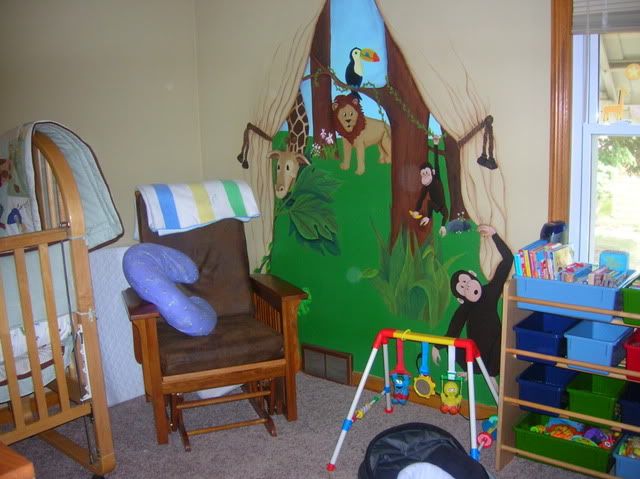 Now it is almost all done. I still have curtains to install, a monkey rug still in its packaging, a jungle themed lamp to put in, and some picture frames with some professional shots to hang. Maybe it will be all done before I'm prego with a second :rolleyes:.