Finished for now! I had 7 to make before Christmas and 3 more for DHs family but we won't see them until next week.
Here is the link to the instructions I used
http://glitteradventure.blogspot.com/2006/11/exploding-box-class.html
And.... the boxes! No two are exactly the same - the colors and pictures are different...
Here is the original one that I made a while back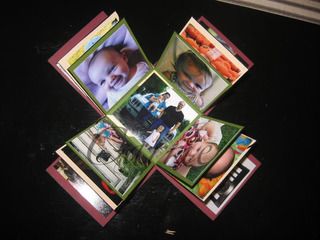 here are the new ones... DH helped me cut pictures last night so it went a lot faster!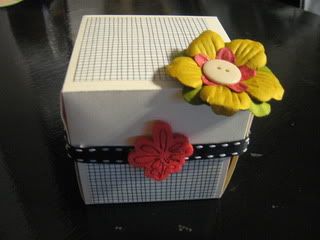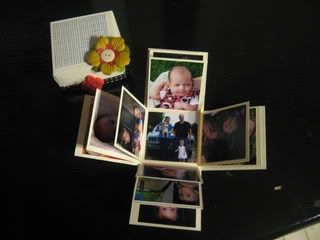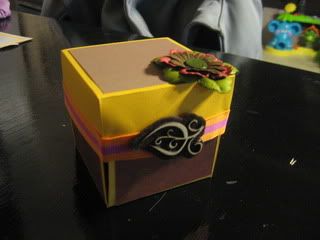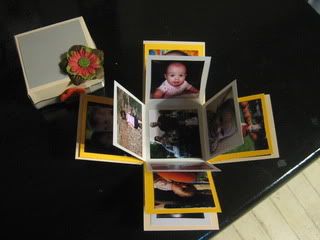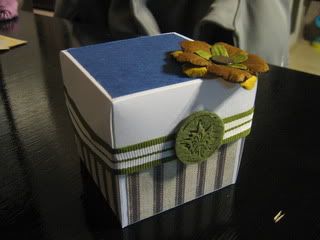 I used a stamp on the back of each lid like this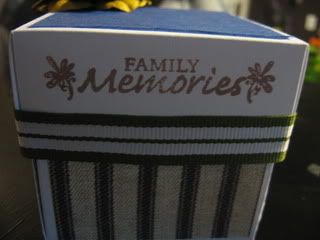 All together now!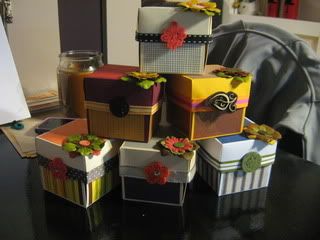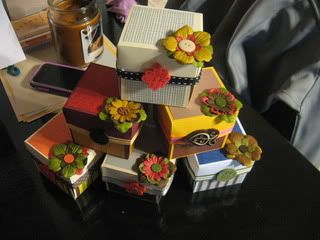 Sorry if the pics are huge. I resized in photobucket but they are still big on my screen. Maybe I just need to refresh...