Here are my poor attempts at making a few Fathers Day cards. I am very limited supply wise right now since I am out of work until mid-July. Kayley colored the fish. These cards are from her to her daddy, papa (my dad), and grandpa (DH's dad). The colors are pretty off in the pics because of the flash.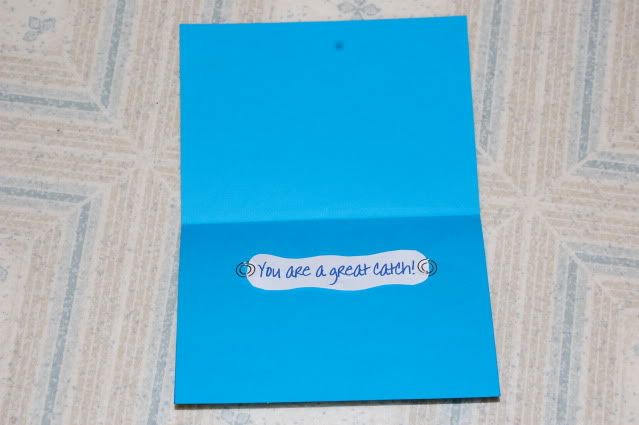 All the insides are the same.
She also made some travel coffee mugs for each of them, but they are drying and I haven't added the finishing touches just yet. I will take pics and add them at some point tomorrow.