i guess im feelin crafty these days!! which is exciting... hopefully i can keep it up...
anyway here are some cards i made tonight. i dont usually send out Halloween cards but wanted to send them along with X's Halloween Picture People Portraits!
Theyre pretty simple but cute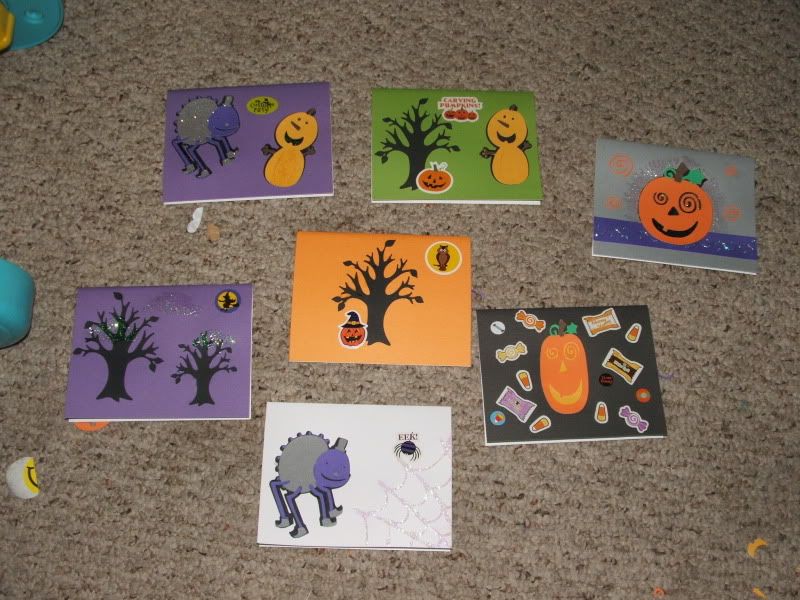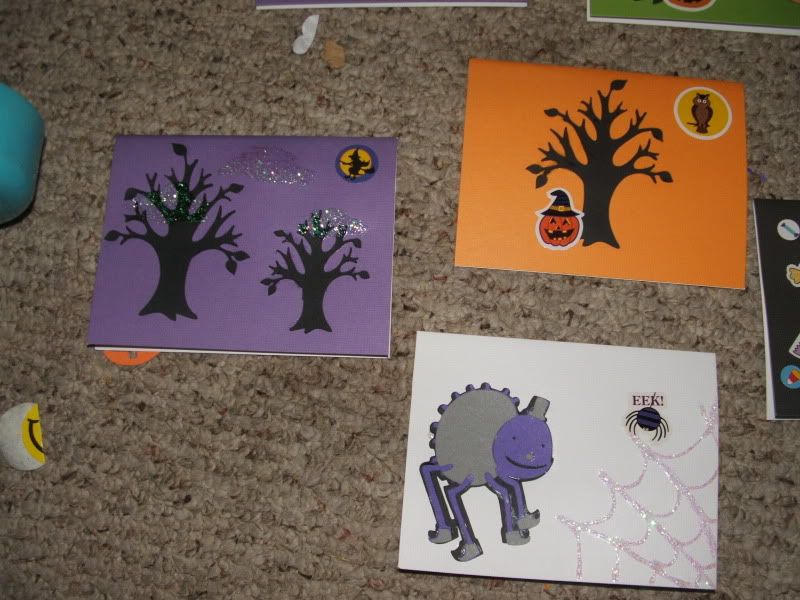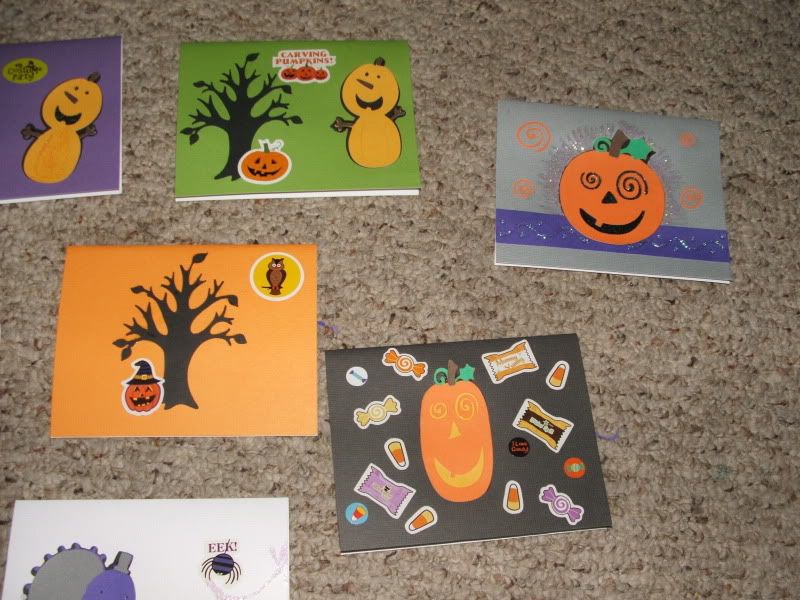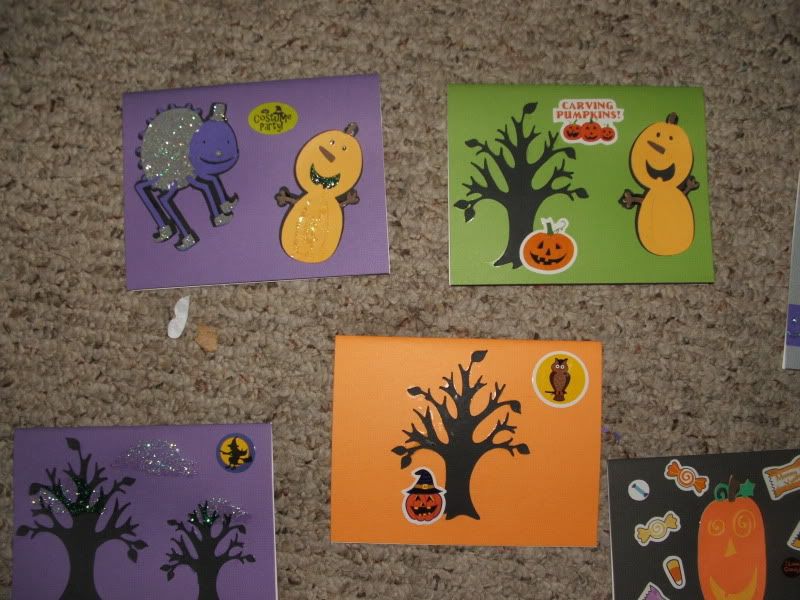 Thanks for takin a peek!