Sadie I finally asked Ks mom permission to post these so here you go.
These are a few LO of my daycare child that I put in a book for her mom.
She is always rocking out on this guitar...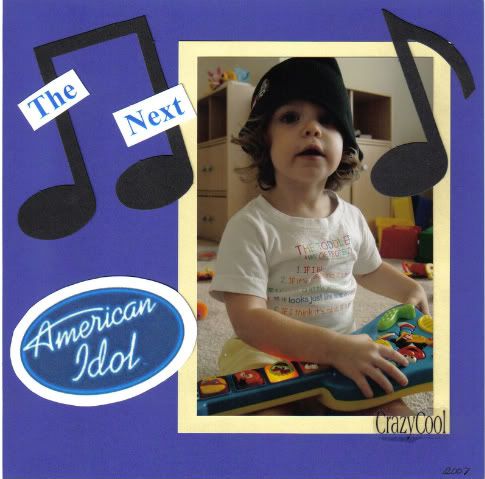 I just love this picture of her.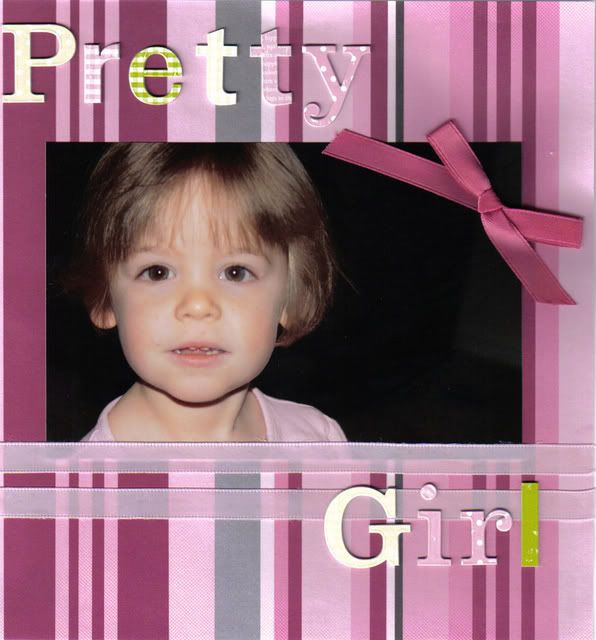 I love this smile.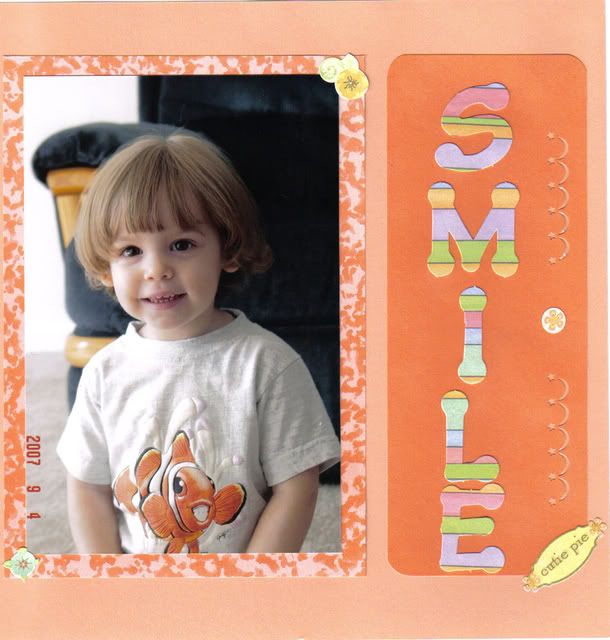 She won't eat spaghetti at home so I had to show mom how much she loves it.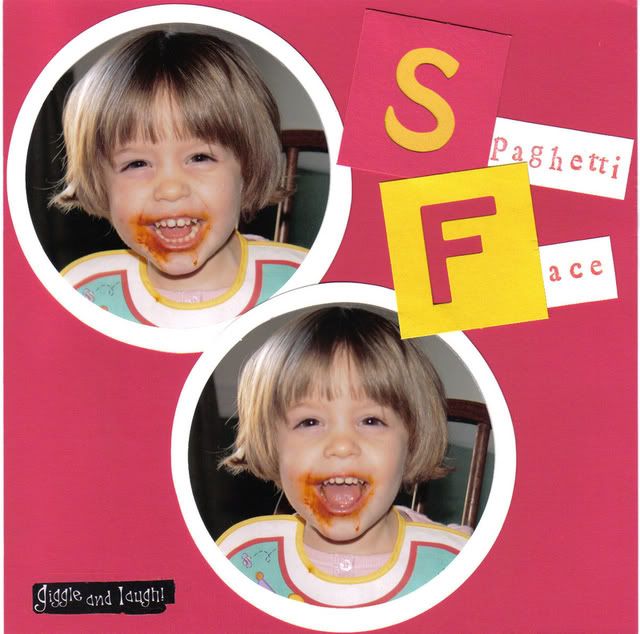 Playing in the silos at the Pumpkin patch.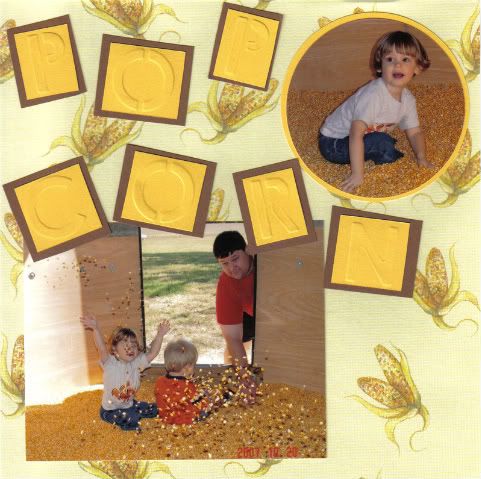 Decorating Christmas cookies.

Thanks for looking, Any comments on how I could have made things better are welcome. Maybe it will help with future LO.
Leah