I scrapped a few pages a few days ago. I shared them on SSS, but I haven't here yet! Here they are! Sorry they aren't the best pics. We got TONS of rain.
Our brown eyed girl-

Thanksgiving 06-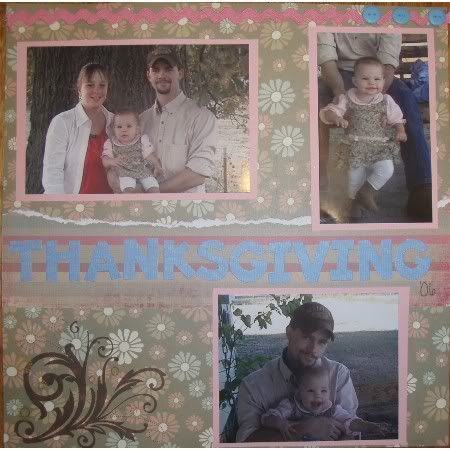 AND my fav of the whole bunch. You should have seen me cutting out these circles! Randall finally realized I need a Cricut!