I am so far behind, I have been trying to play catch up now that my baby girl is almost 2! I am still scrapping her 1st year! oops! I only have the holidays to scrap for my son (for 2010) so I need to shop for some holiday paper! I don't even think I have any pics from 2011 printed of him. :bonkself:
This one didn't go too well. After I finished the page with two pictures, I found another pic that went along with the other two, then after I had the 3rd pic glued down, I found ANOTHER pic. ugh. so I just kind of stuck the pics on there and tried to make it work. not my fave one thats for sure. :/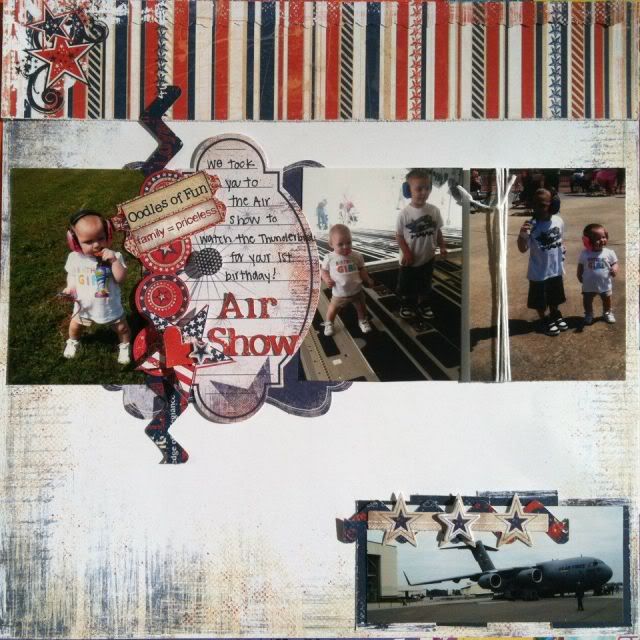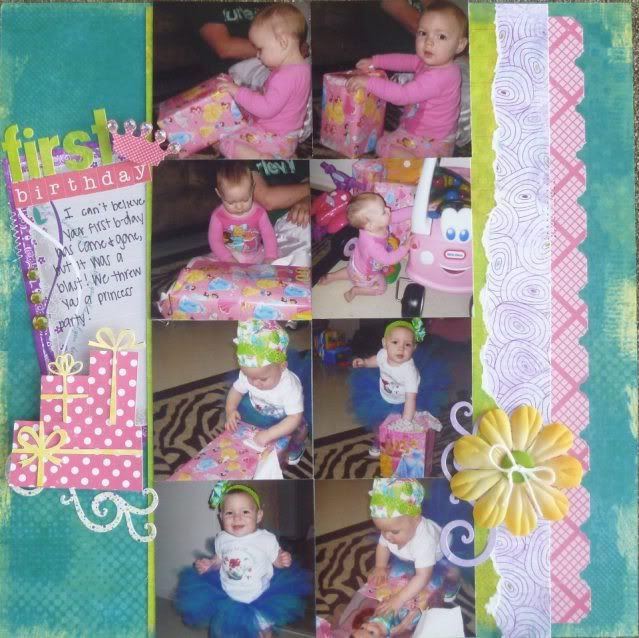 apparently Kylee didn't like this one because she tried to destroy it before I glued everything down. Luckily, I was able straighten the pics out and make it work.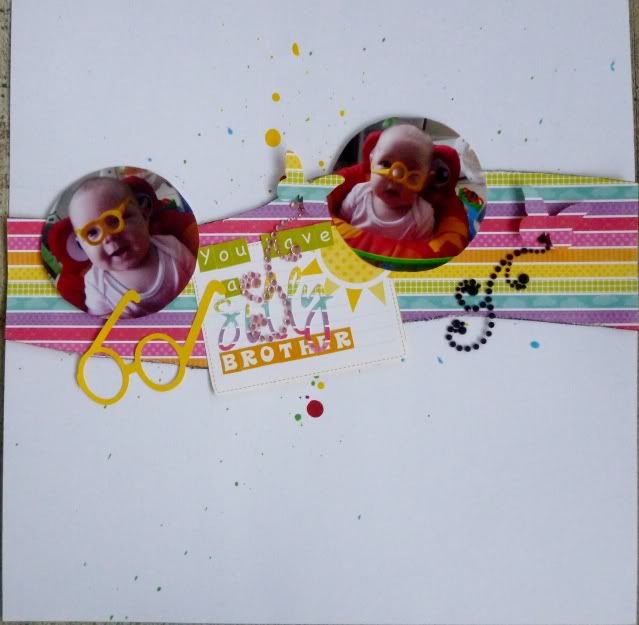 I have TERRIBLE lighting in my house. We only have floor lamps with no overhead light, so this one is dull. I swear the paper is as white as the picture above.

TFL!