I haven't posted any LOs lately so I thought I'd get with it tonight and put some up here for some C&C.
Let me know what you think....
A LO for my son - explaining that the only reason I discipline him is because I love him and want him to be the best boy he can be!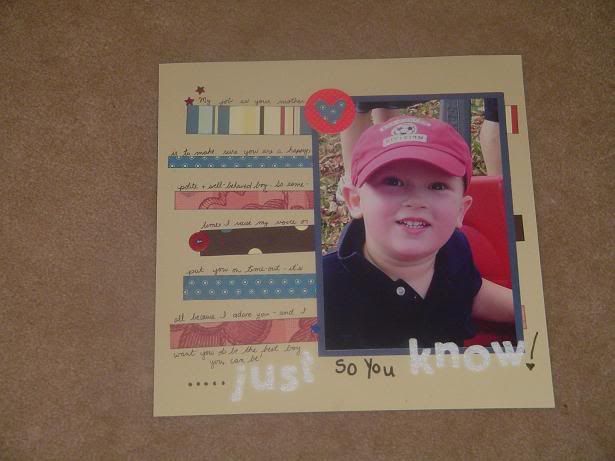 My Thanksgiving page - I printed the pictures small so that I could oput them all onto 1 LO.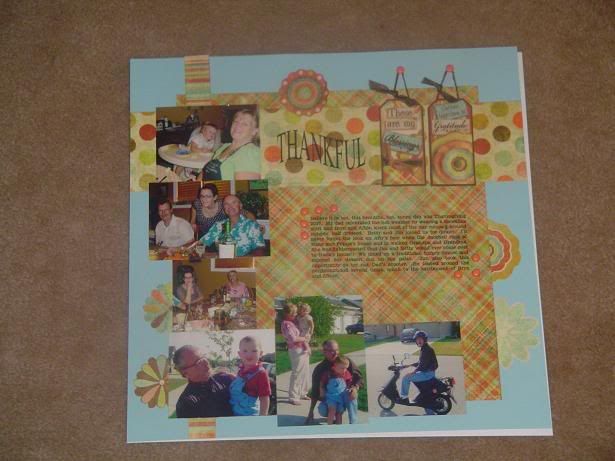 A scraplift - using the song " In My Daughter's Eyes"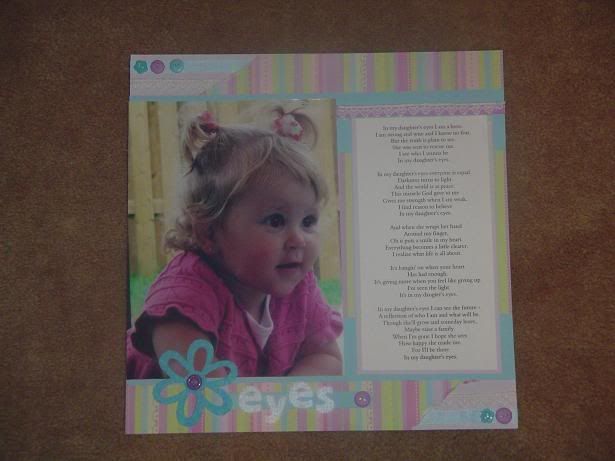 Just some cute pics of my kids (with their grandpas and with each other!)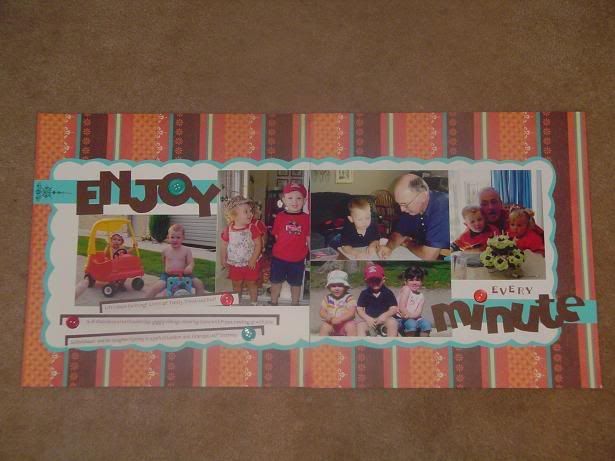 Our apple picking day.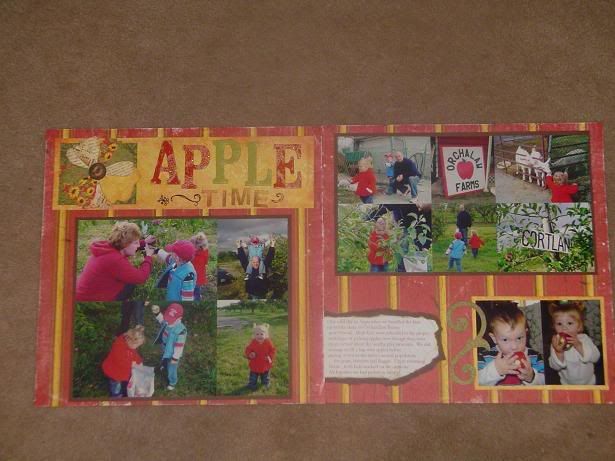 My son is finally potty trained!

My DD's cute little bum....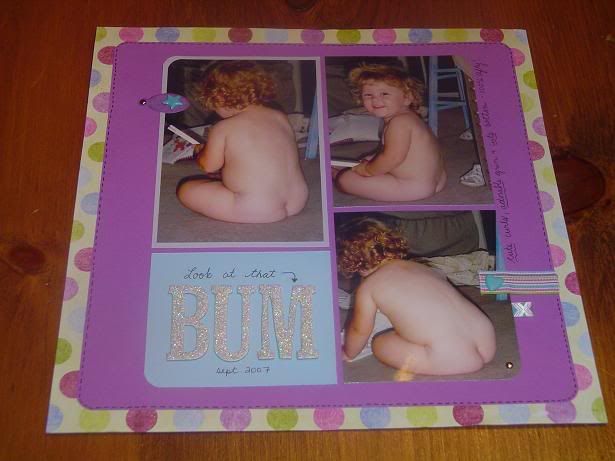 Thanks for looking!