this will be my first post of pages on this board, but i have been scrapbooking for about 9 years now. i have TONS of books filled to the brim. these are the ones i did this past week. thought i would share. i wish i could do digital, but i have tried and i just stink at it. anyways...these are photographs, so the quality doesn't look that great, but here ya go!
Text: When i saw this shirt in the store, I just had to get it! I was in band for 14 years and I hope someday you'll find an interest in music! (looks cool in person with the wire around the tags and coming out of the saxophones)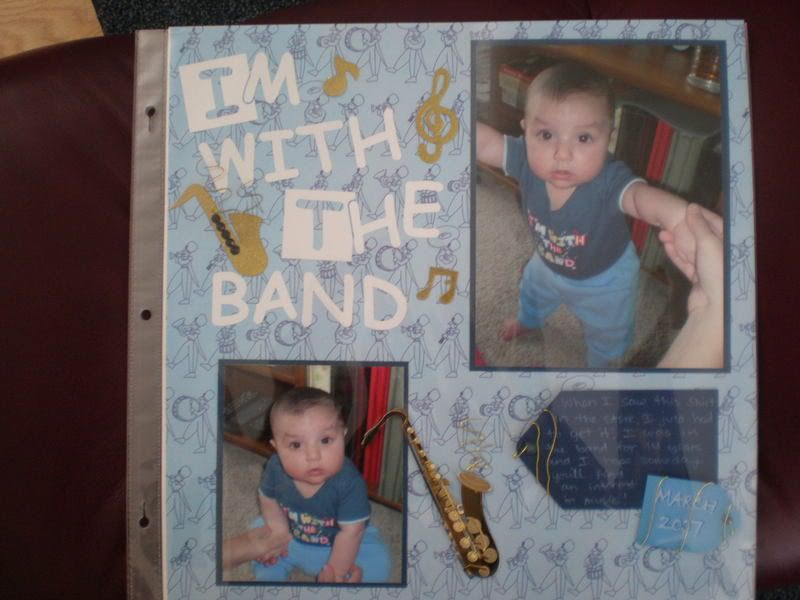 Text: They say you have to kiss a lot of FROGS before you find your prince, but I got you without kissing a single one.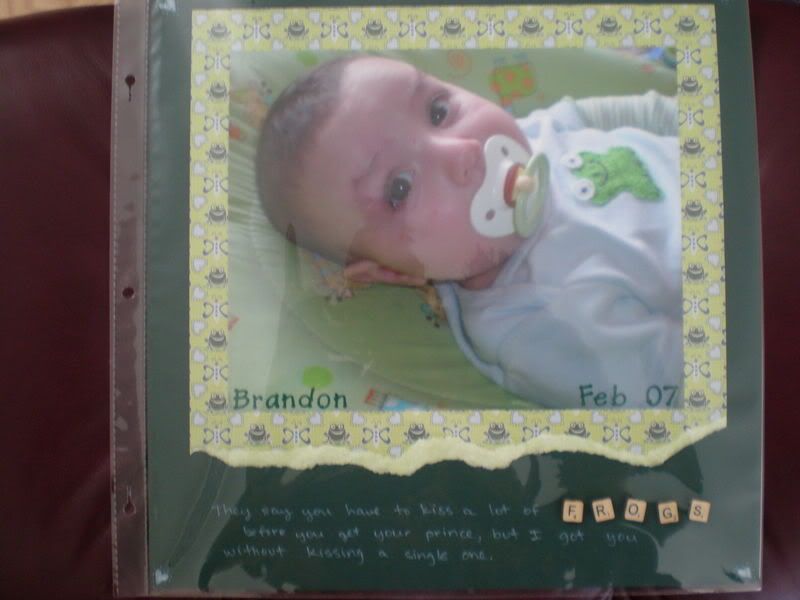 Text: When Aunt Rachel would put your cousin Kylie in a towel after her bath, we would all call her "Towel Girl". Now I call you "Towel Boy". You look so cute after your bath, still wet and tired and ready for bed. I love my little "Towel Boy".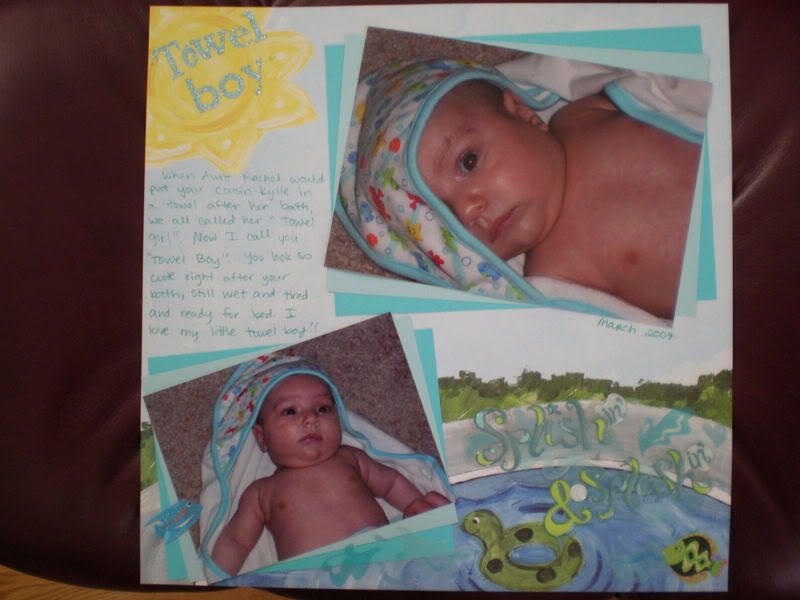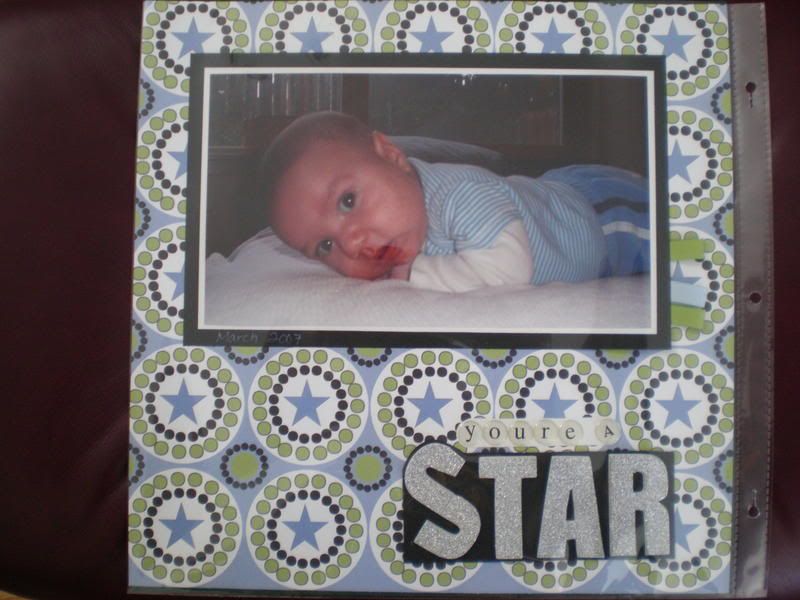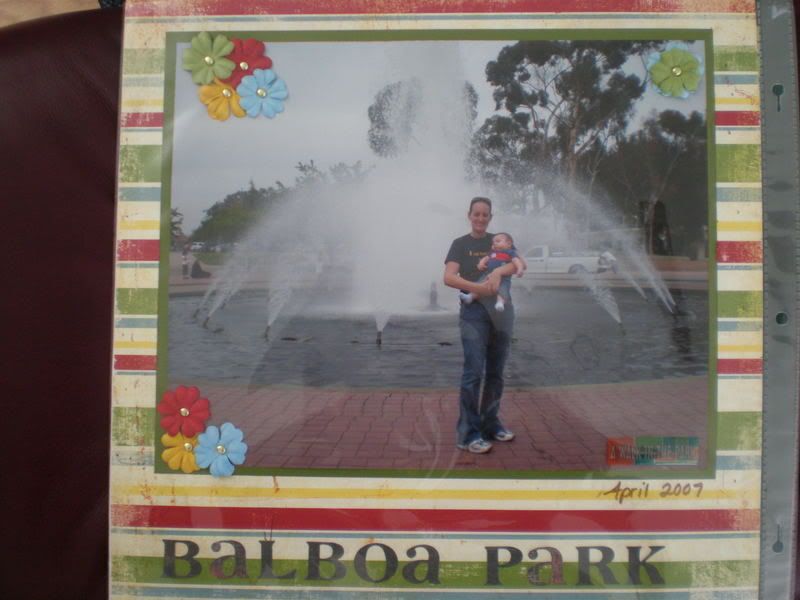 This one is one of my favorites:
Text: You three are so lucky to have each other as friends. St. Patrick's Day 2007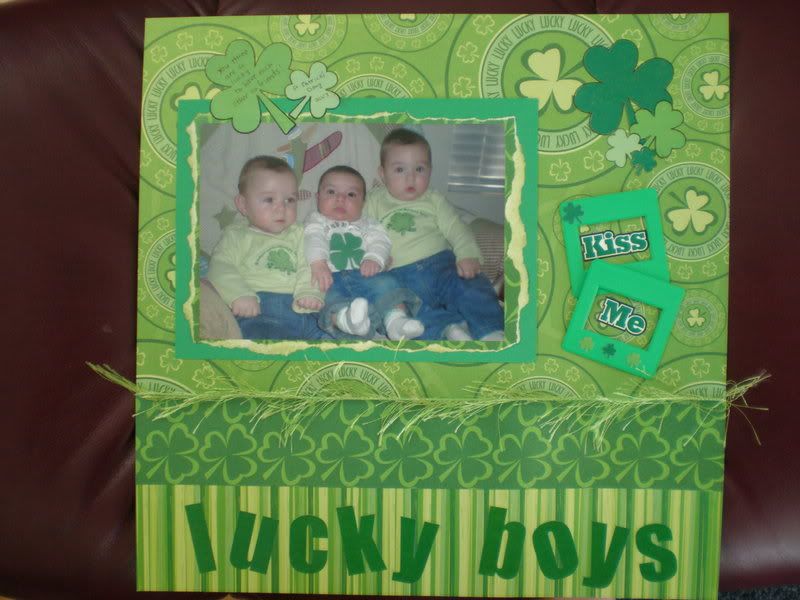 Here is my one and only digital page, i told you it was horrible!!