Sure has been slow on this board since we got the new software!
Here's the layout I worked on yesterday, it's from a visit from one of the moms from my Oct board and her son (from April 06).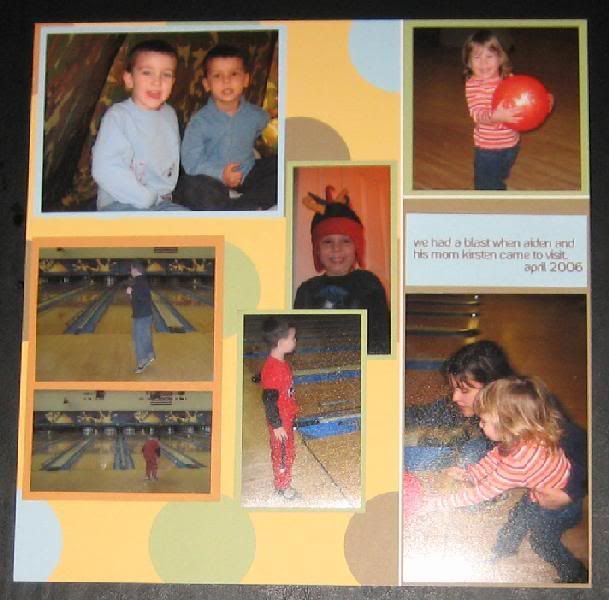 Each of my kids has a book of professional pictures. Andrew's is pretty much done, but I'm really far behind on Jordan's (she's 4, and I just did 7 months today). Natalie's hasn't even been started. Did Jordan's 7 month pages today. Had fun working with the hearts. The pink page is actually covered in embossed hearts (paper came that way). It was hard decision to cut the 8x10 in the second layout, but that was the only way I was going to fit them both (and I don't want to give more than 2 pages to a set of pictures in this book).