I hosted a crop night on Saturday, but I wasn't so productive. Did more gabbing and snacking than anything else.
But I did get three pages done.
Here's Halloween 2006 - the pictures and paper speak for themselves, so I didn't bother with a title
Then I did two more pages for Jordan's professional pictures book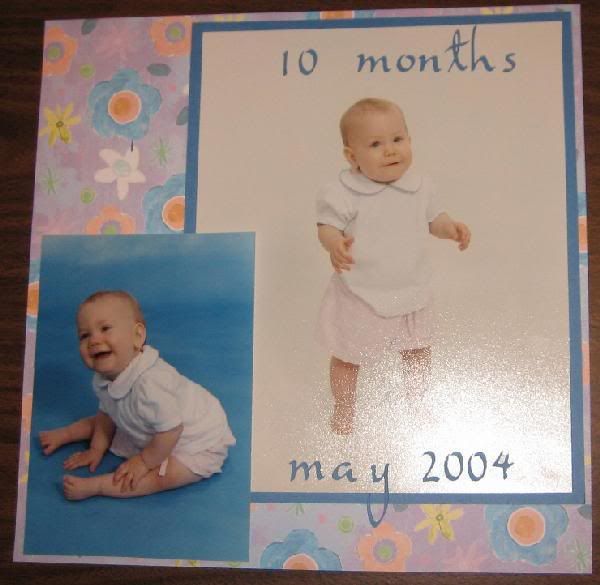 I'm taking another break from cropping, as I'm getting ready for a consignment sale. I have over 200 items to tag and prep, so that has to take priority. I really would rather be scrapping ....