...my best friend's wedding scrapbook! She was married memorial day weekend last year, but in all fairness, I didn't have all the pictures until september or october (maybe later, I can't remember). Sorry the pictures aren't the greatest...it is rainy, and I took them inside. Some are already in the page protectors since I finished them earlier and they were in the right order. Thanks for looking...
First page: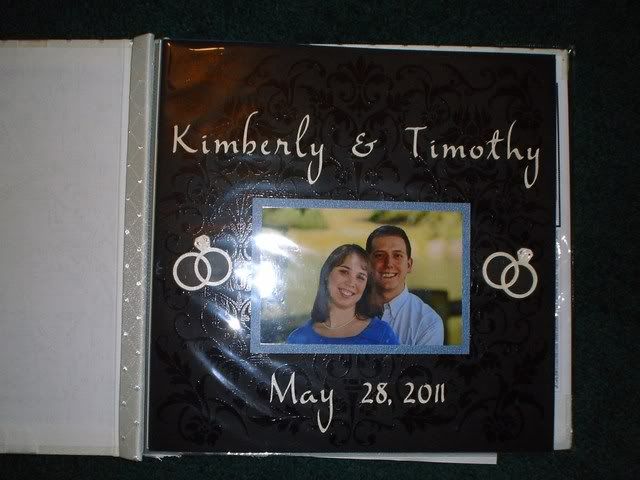 Invitation, save the date, program:

girls getting ready pages: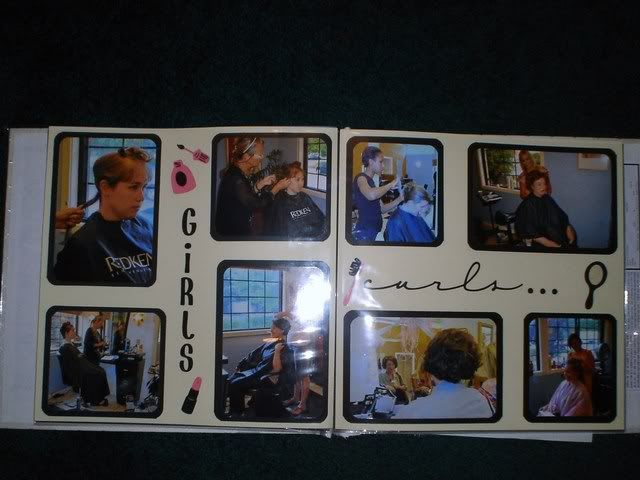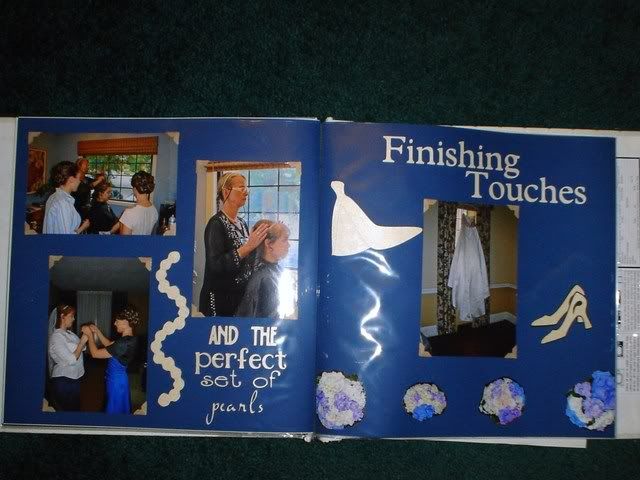 (the 2 page spread of the bride and groom pics before the ceremony won't upload from my camera)
"here comes the bride" and page of the choir of friends (they both sing in choir) singing "Set me as a seal" including lyrics: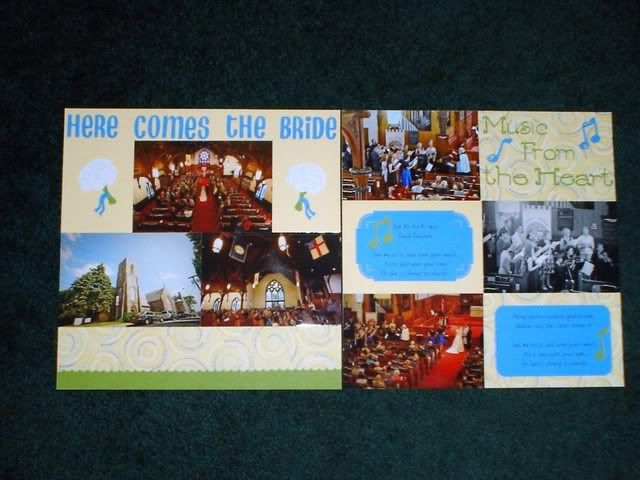 both families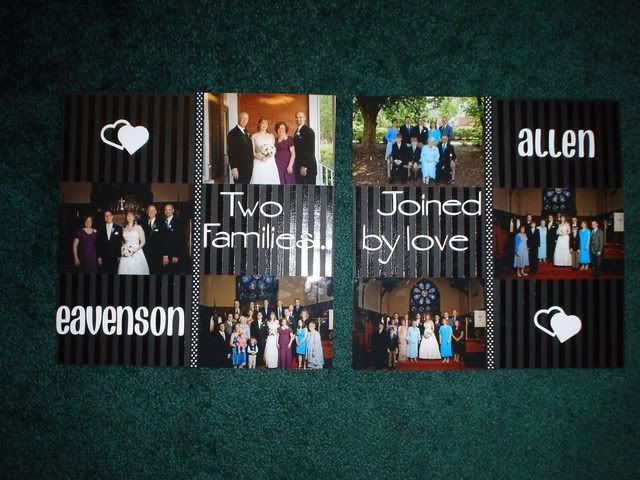 bridesmaids and groomsmen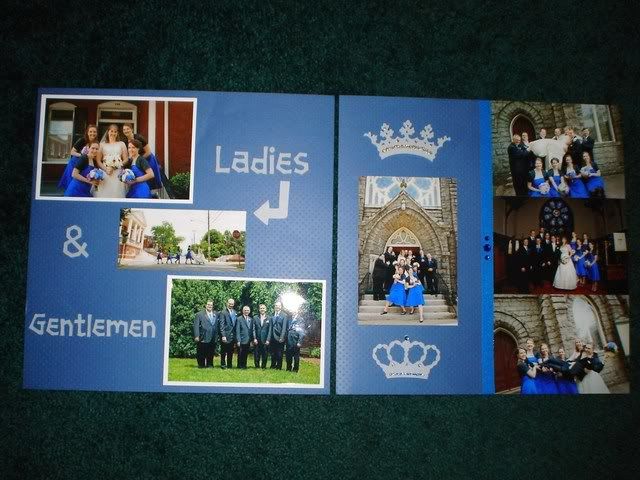 first dance/father daughter dance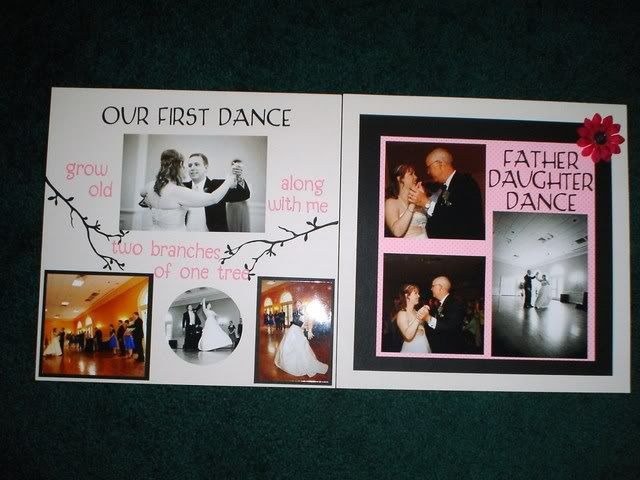 toasts and cake cutting: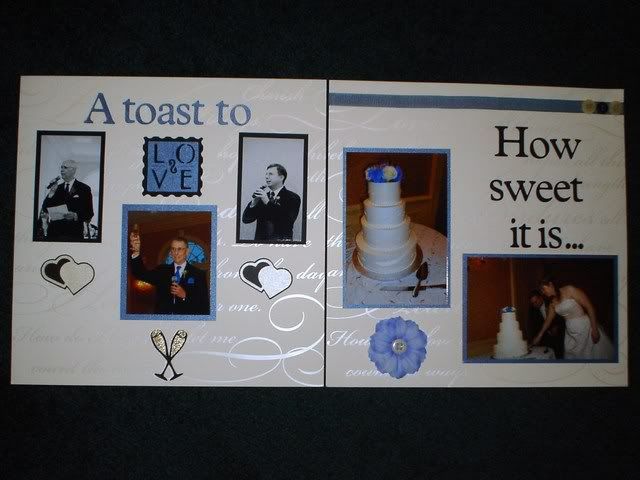 food, fun and friends

last page "they lived happily ever after"