So I finally sat down and scrapped last night and got a few things done. The last one was a very simple one but I wanted to get it done. And the first two are actually scraplifts. I have labeled who I lifted.
This is a scraplift of Slurpeegirl13's 11_month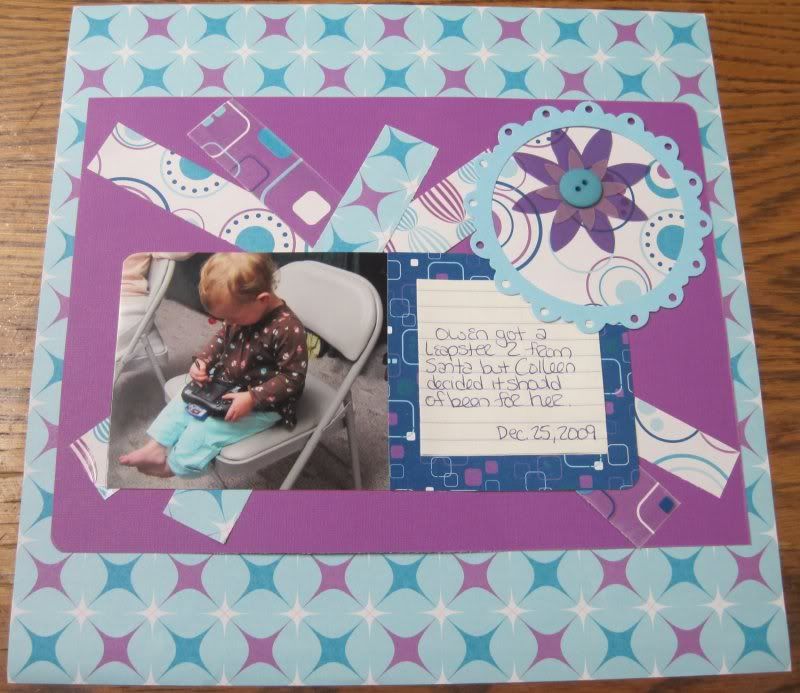 And this was a lift of one of the premade pages someone (sorry forgot to label it) put on their blog.