I have been really bad about printing photos lately and I have been getting no scrapping done. I finally got some recent ones done and am trying to catch up.
Family Portraites: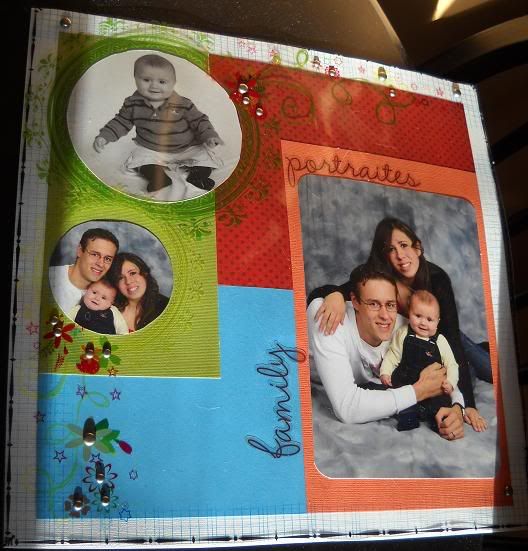 Sorry the pic is so bad, it is hard taking pics of glossy transparencies.
Baby's first Christmas: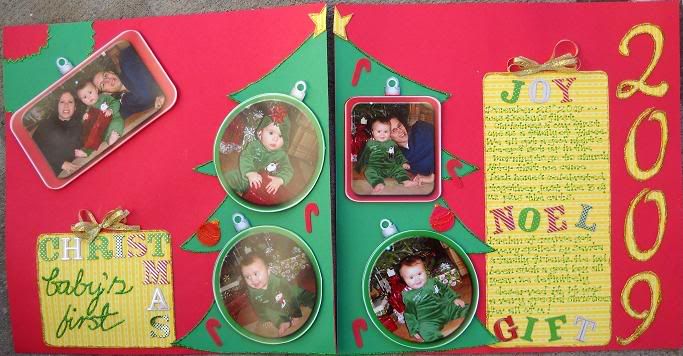 detail: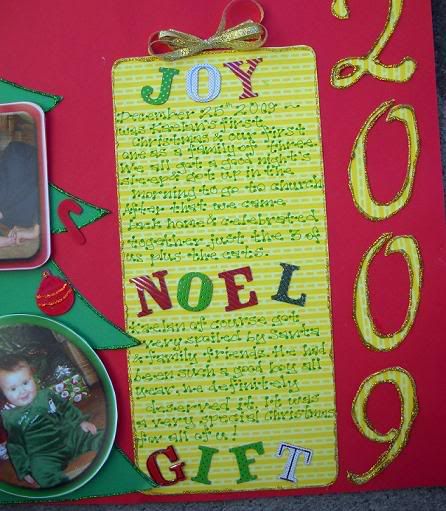 Journaling says:
December 25th 2009 was Kaelan's first Christmas and our first one as a fmaily of three. We all got a good night's sleep and got up in the morning to go to church. After that we came back home and celebrated together just the three of us plus the cats. Kaelan of course got very spoiled by Santa and family friends. He had been such a good boy all year, he definitely deserved it. It was a very special Christmas for all of us!