Sorry the pic quality is soooo bad, I didn't have great lighting and they are blurry.
This one I was going to enter in the circle challenge but I was too slow on the draw. At least I got to play around a little with circles which I don't do a lot of. Man, this one is really blurry! Sorry.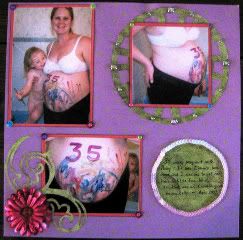 A fun one I had set pics aside for, I was actually 36 weeks pregnant, I need to make a new tag for the lo. I hand stamped the heart in the corner and the paper is really more pink than red, even though it looks red in the pic and the stamp and title are actually brown. I hate that you can't see it really well, I inked the edges of the title letters with cream so that they look distressed on the dark brown paper.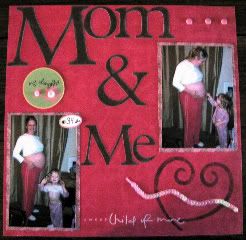 I finally got Abby's newborn lo done that I have been planning for literally a month. I'm so pleased with how it came out. I just need to buy some vellum for journaling on the right hand page next to the flowers.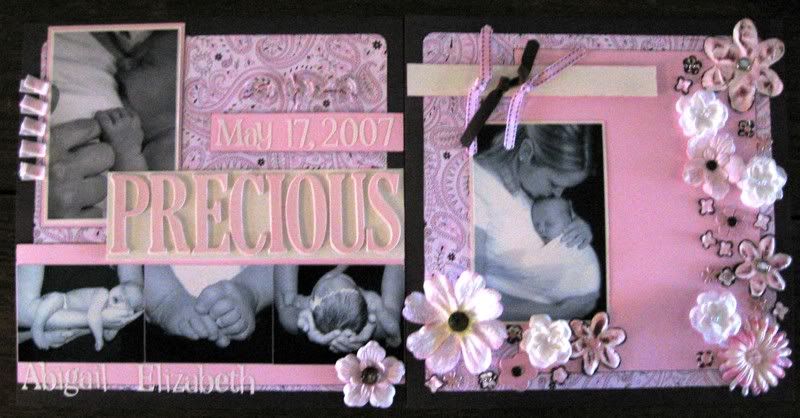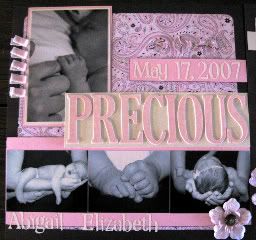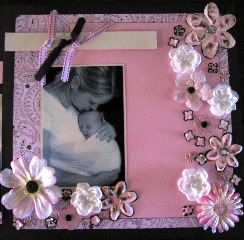 These two were actually Emma's pages that I helped her with. She likes to scrapbook with mommy and she pics her own paper, pics and embellishments, I just help her stick them down and semi-organize the page for her. Although she picks the lo and everything, I just really kinda manage the chaos that is her scrapbooking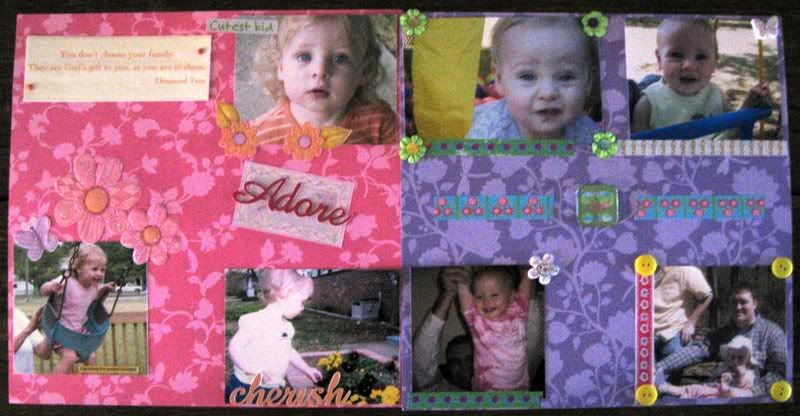 Ok, that's them, TFL!