Well I decided to share some of my favorites from joshuas first year scrapbook.. It's not completed, still has about 15 pages left needing to be finished.. but here are some of my favs..
First this is the size of his book, and I am sure that it will get a little bit bigger with the other pages I need to put in..and it sure is heavy to carry around.

A few days after he was born.. he was so tiny back then.

My niece would always hold his hand when he was sleeping in the bassinet, it was too cute.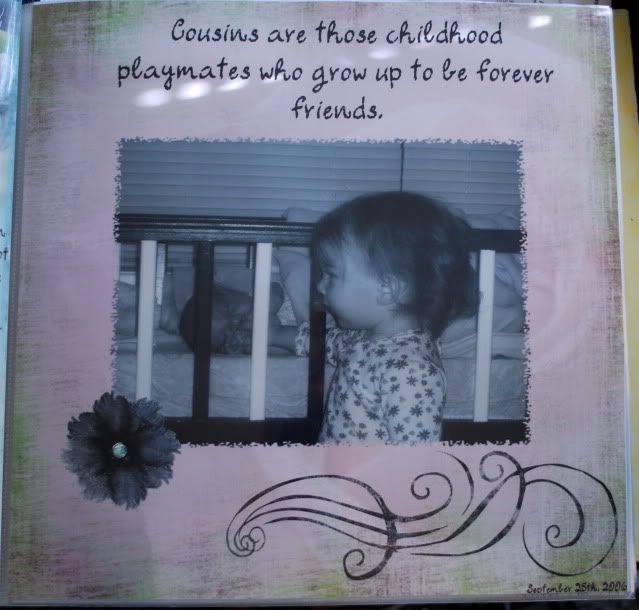 His hand prints and foot prints on his one month, I did this every second month until he turned 2, now I am only going to do it yearly, and maybe only hands
Just a chocolate pudding page..

Joshua surfing on the board with my aunt.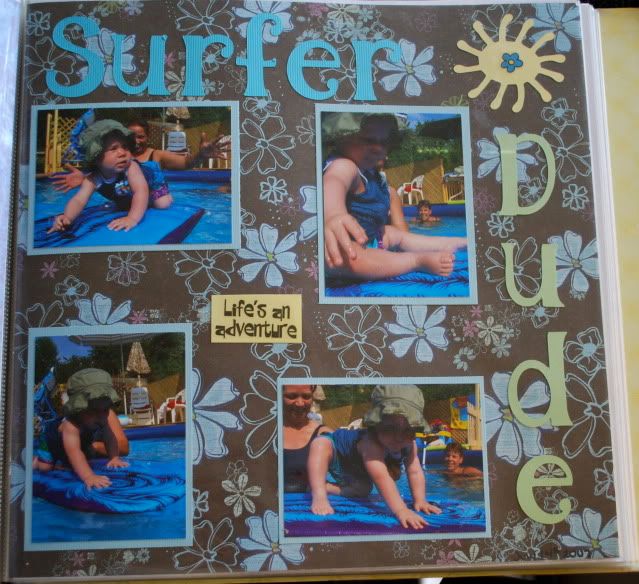 Pool fun!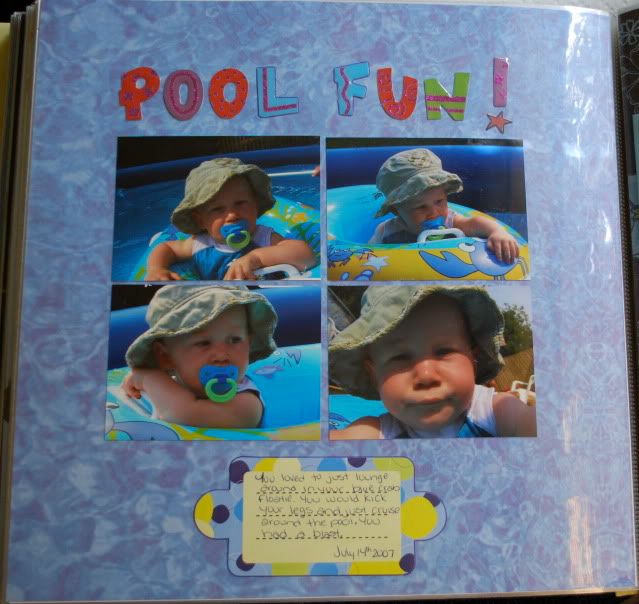 He loved balls and still does to this day.

He wasn't to fond of this puppy.. lol

And I just had to scrap his crazy hair in the morning.. or what he had of hair.

These last two are not finished yet but I thought I would show them anyways..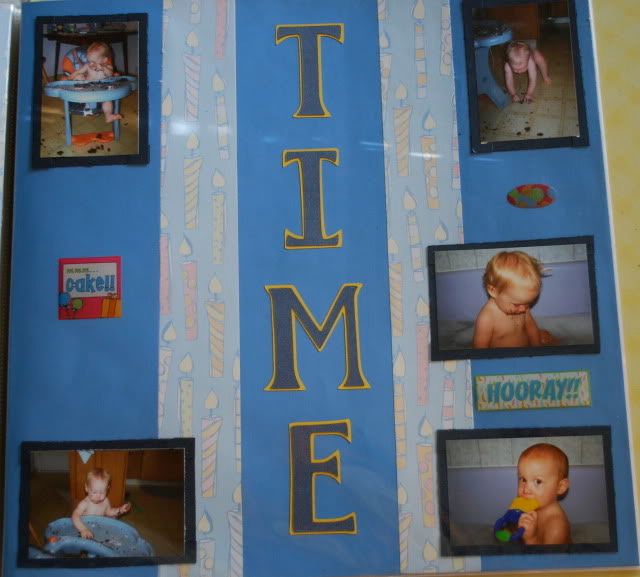 Told you it was picture heavy..sorry if this was too many.. I promise it won't be this many again.. lol Hope you enjoyed!