Well, I wanted to start this in March, but then I got the sewing bug.
A couple of friends came over to crop tonight, so I got started. The first page of the book will actually be a collage photo I have of my belly shot with her (it's still on the wall - I need to get another photo to replace it with so I can get it in her book - it's probably time for me to have my belly shots with this current big belly :lol:)
Anyhow, here's what I got done tonight ... funny to see my currently blond child so dark haired ...
8 days old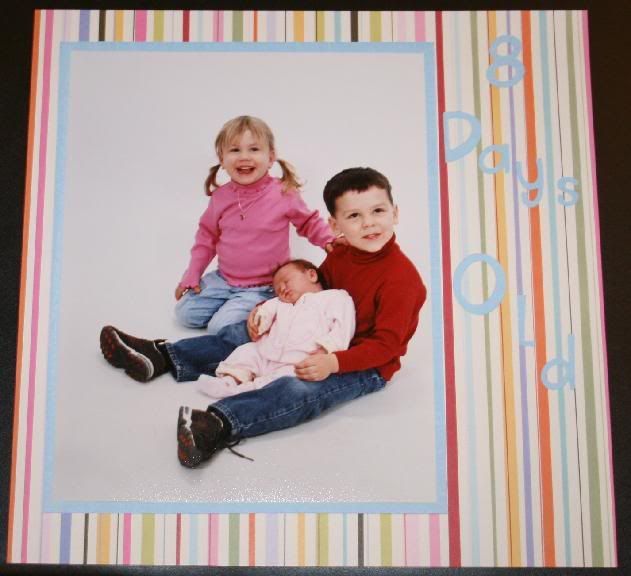 One Month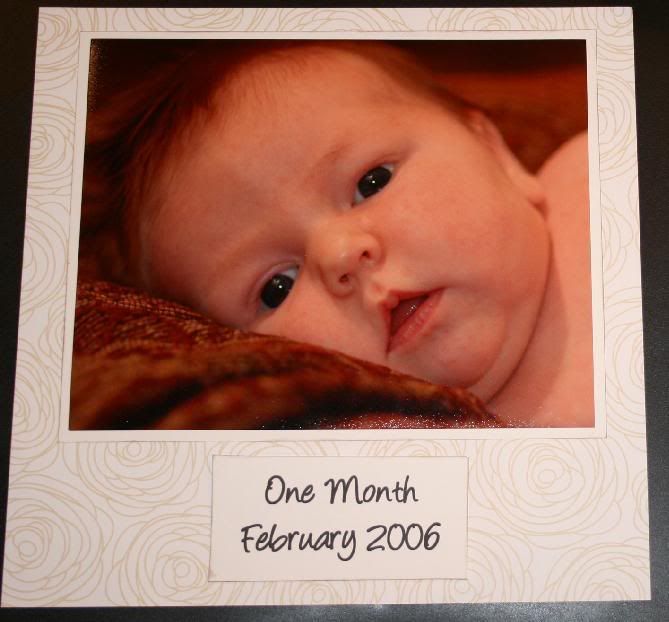 Two Months (I really love this two page spread!!!)