IT IS COMPLETE!!!!
Randall loved it, and didn't realize how hard I worked on it. There were 40 pages or so! I was excited to finish it, but sad b/c it means that Ruthie is about to be a year older.
Here are the finishing touches.
This one was the hardest one to do for me. We lost our dog Jake on July 4th, exactly 4 years to the day that we got him. It wasn't a hard LO, just hard on my heart. I think it turned out perfect though.
Journaling- "Jake- Oh how I miss your wagging tail, dog breath, and your precious puppy dog greeting. I wish you were curled up at my feet being the loyal companion you were, while being our fearless, courageous protector. You left pawprints on my heart."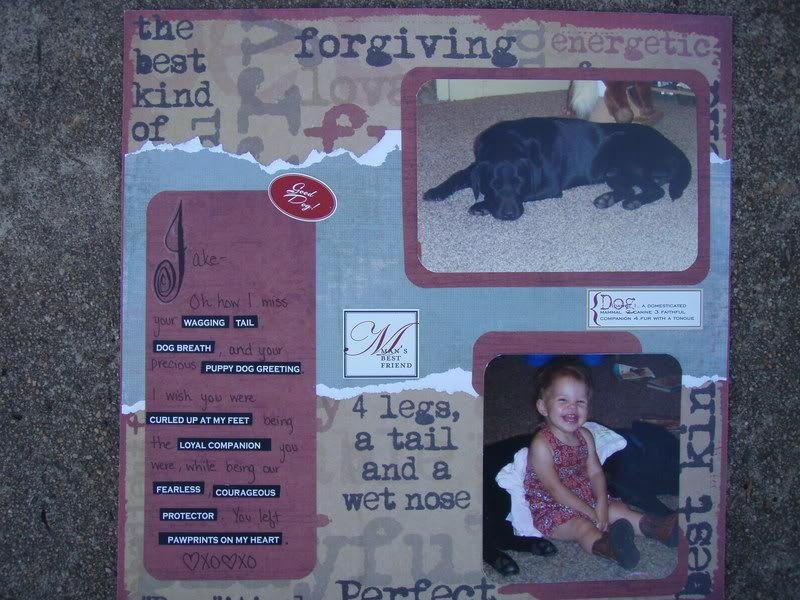 We got some new puppies in October or so. I had to do a page of our new girls. Randall and I weren't ready for pups, but we felt Ruthie needed a dog.

Here are the two Christmas pages.
Our Christmas-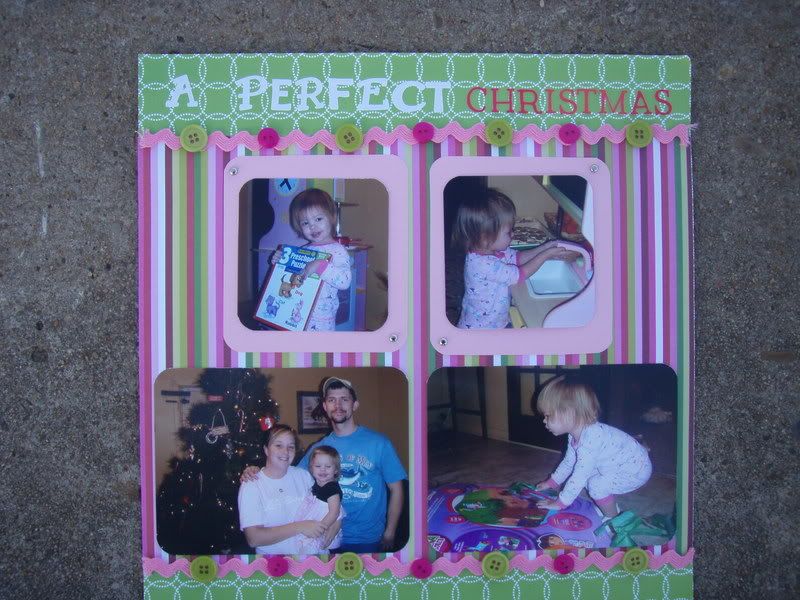 My family's Christmas-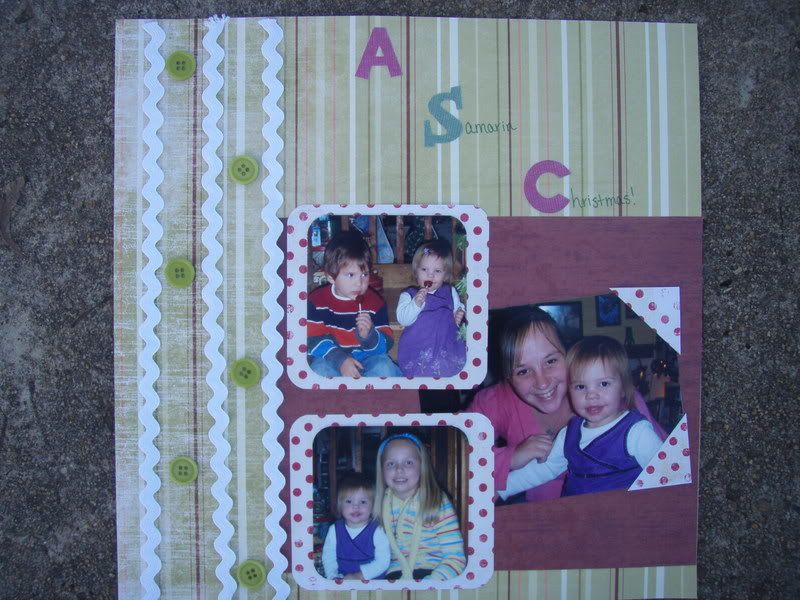 And the last page. I had to make it a funny/sweet one b/c the first page was funny as well.

Thanks for looking ladies!