Sorry I've been MIA, been busy with pictures, snapping diapers for a mom on the CD board, working on the garden, dealing with a sick kid (Jordan), and getting ready for Andrew's First Communion.
Here's a link to the portraits I took on Sunday: http://flickr.com/gp/coolmama72/2t2D4v
Here's the collage I just made for his room, I haven't sent it to be print yet, needed a few sets of eyes to review first. What do you think? I just noticed that his skin tone is off in the photo on the right, need to play with that before it goes to print. Ugh. That's what sucks about working on my laptop, I don't see all of the skin color issues on that old computer.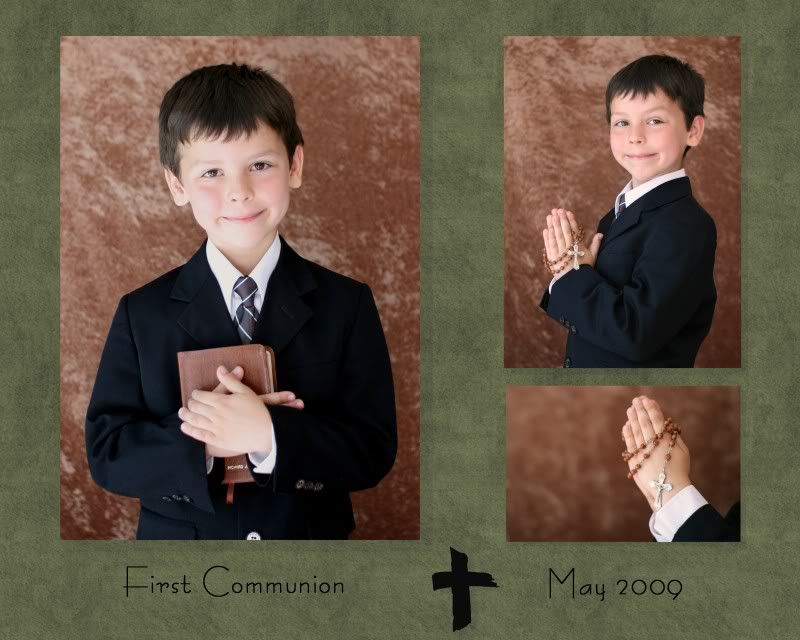 And here's the card I made for him this morning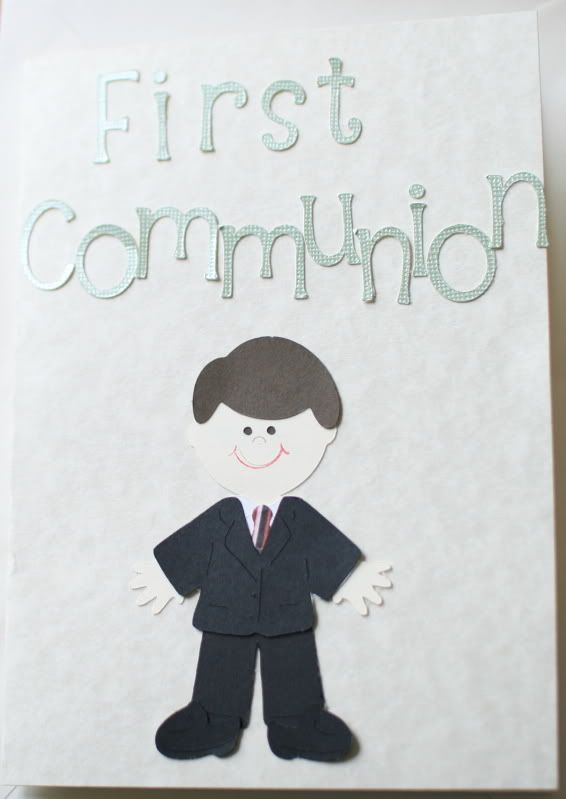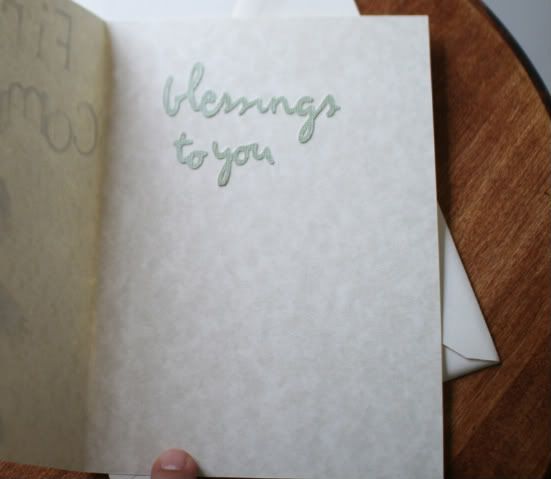 I will be back later to reply to other threads here. Have to get lunch for everyone and then we're running to AC Moore. Jordan's home from school due to her fever but she seems to be feeling fine otherwise.