Look, I got two "real" layouts done!! (I don't feel like my 8x10s are real layouts, even though they take some time to do - I just don't feel that they lend much to creativity).
Anyhow, these are for Jack's baby book. They face each other in the book.
I really love how the first foods came together. Thanks for the forks and knives, Charys!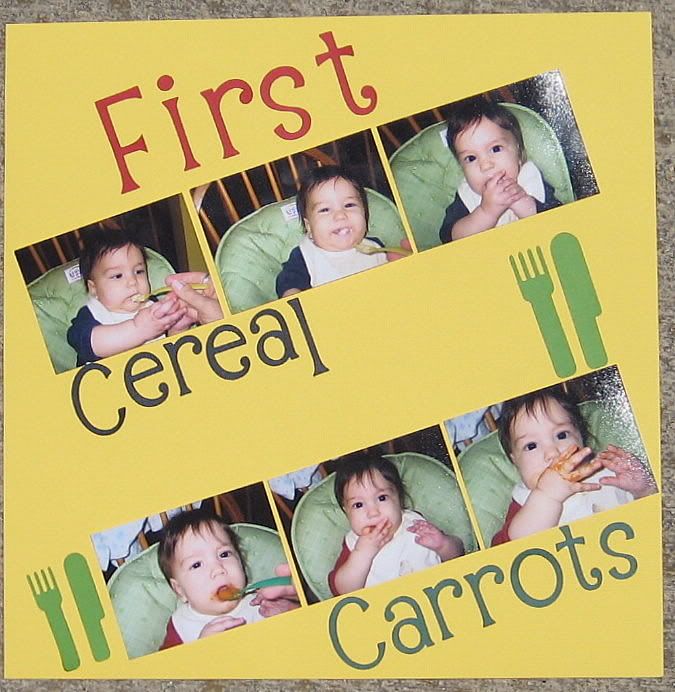 And peek a boo baby is cute in person, I need to get a daylight picture of it like I did the one above (started this one this afternoon but just got the time to finish it now, it's after 10pm).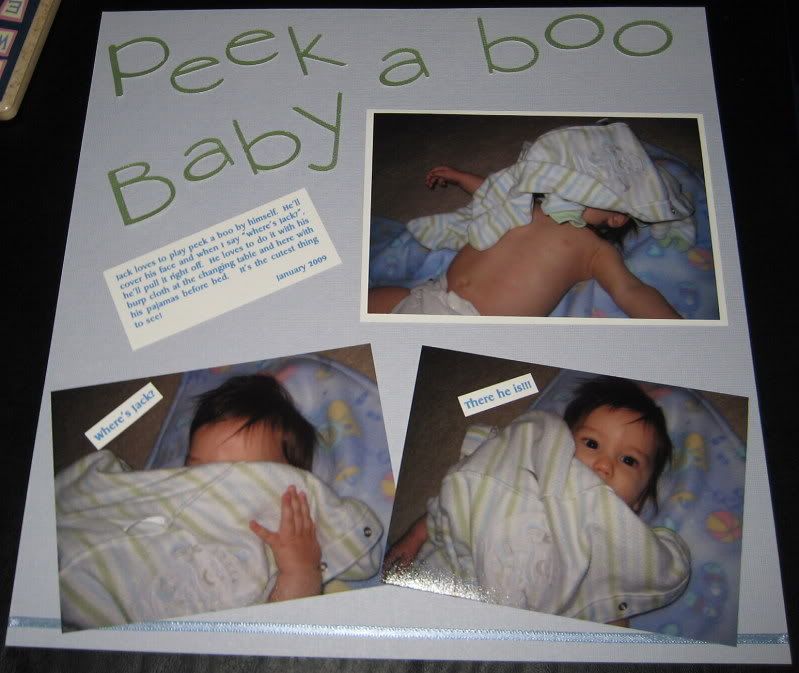 Journaling:
Jack loves to play peek a boo by himself. He'll cover his face and when I say "where's Jack?", he'll pull it right off. He loves to do it with his burp cloth at the changing table and here with his pajamas before bed. It's the cutest thing to see!
January 2009