Okay first of all I was gone for the past few days going to the weekend town rummage and wait till you see what I got!!!! I left my stinkin camera cord at mil's again cause I brought it there to show you all but I forgot it so I will ad pics later. lets just say my scrapbook room is done!!!!!! I got about 20 new things for it from a pink lamp to little tins and bottles for embellishments, I even bought a green glass bowl that I filled with white chipboard letters! It reminds me of alphabet cereal lol! I bought a bookshelf and a black distressed trunk for the dining room for everyone's shoes. I also found hot pink throw pillows with lime green trim which was perfect for my sb room. Oh and a NICE child sz brown leather chair for Tyson and Damien. There is more but I will add with my camera. Needless to say I had so much fun.
NOW THE FUNNY PART...
So dh was home and his boss and another friend of his came over. (His boss and him are good friends but they have not seen the house yet.) If you can remember dh did not want me having the porch for my sb room because of what ''people'' would say. He gave in, well really I just did it anyway and then he gave in lol. So I get home and say what did they think of the house. He said they asked if I ran my own home buisness and if the front porch was my store:ROFL: He tells them no this is just all her stuff and they are like WOW:eek: ALL SHE NEEDS IS AN OPEN AND CLOSE SIGN:ROFL:
He said see, I told you, and I was like what are you talking about, that was a compliment!:ROFL
Here are the pics I will post what is new over each pic!
!st pic BREAKFAST ANYONE
Everything on the tray and the tray is from the rummage. I added the ribbon and green tag to the glass bottle.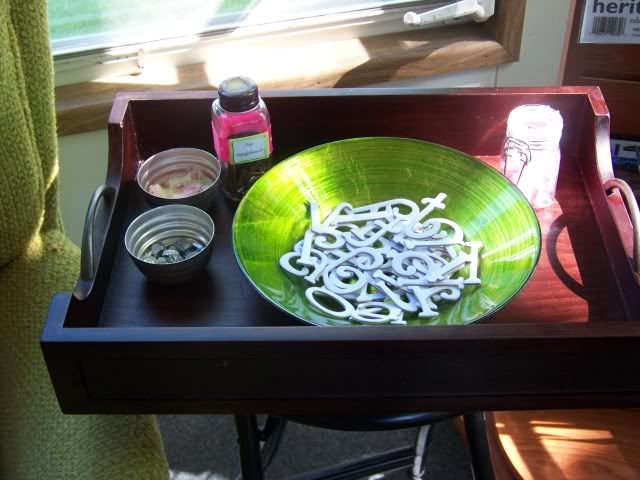 On this little stand I got the pink lamp, the cupcake tin, the family picture frame, the pink glass bowl 1st shelf and the hot pink box on the 2nd shelf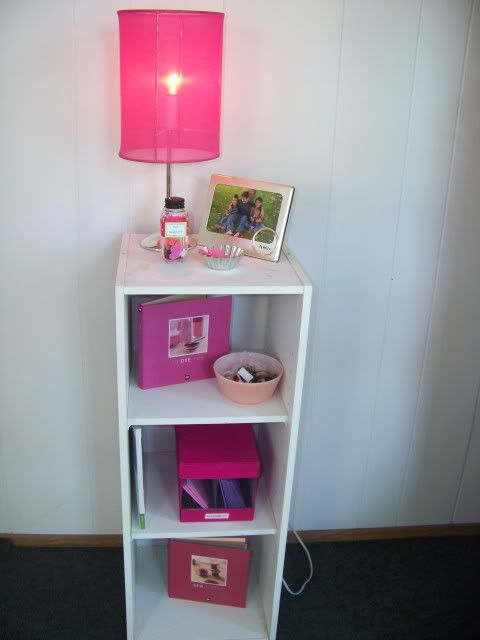 I got these pink pillows that are very large. I put the pic frame there so you could see the size. I also got the pink garbage can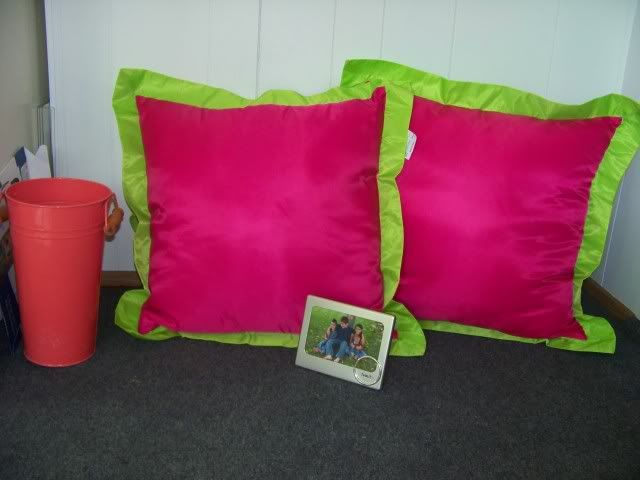 This clip on lamp which is grey but the inside is pink!!!!!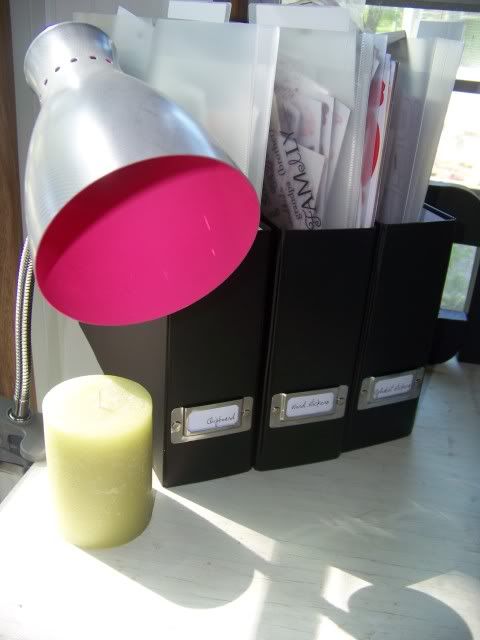 more tins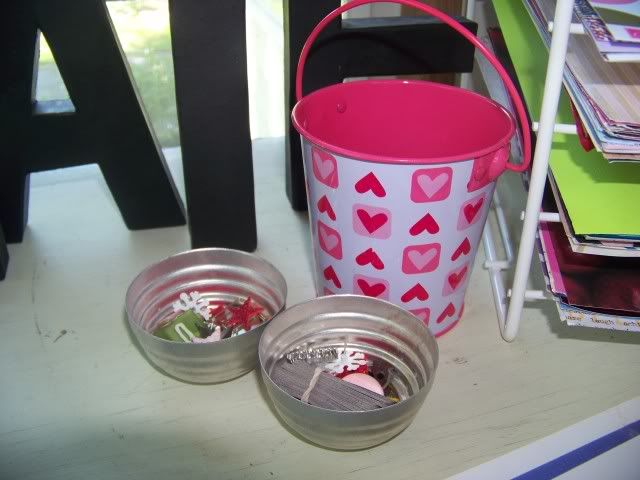 added ribbon to a sign I already had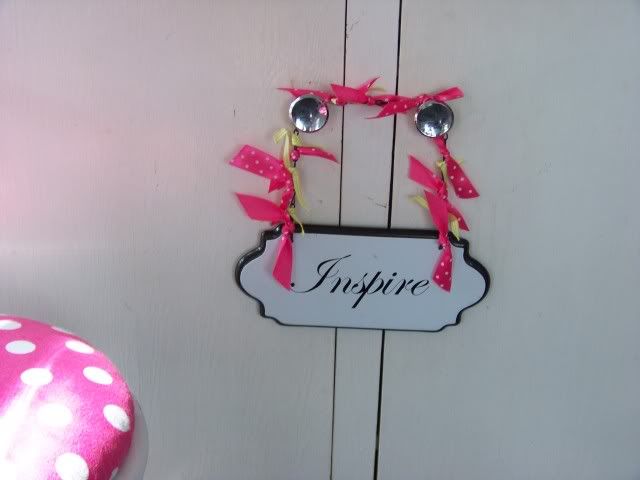 The 1st and 3rd jar are from the rummage. I love the 1st one I guess it was a straw holder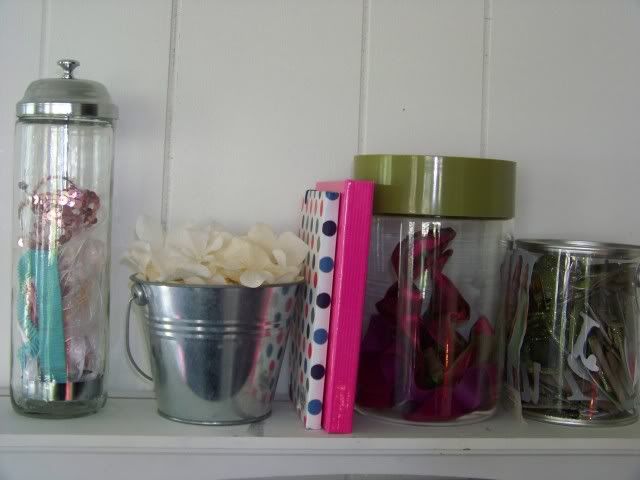 I bought this tin to put a mini scrapbook in it for my dad for father's day.

Things for my home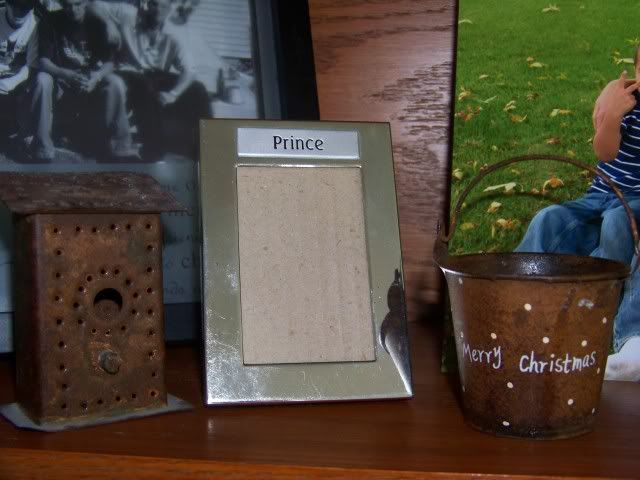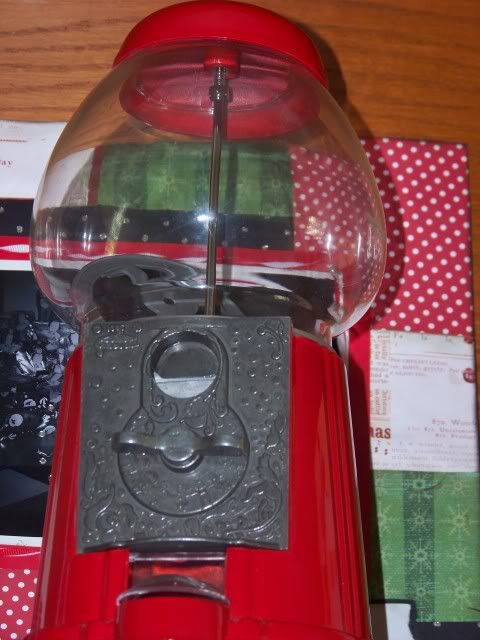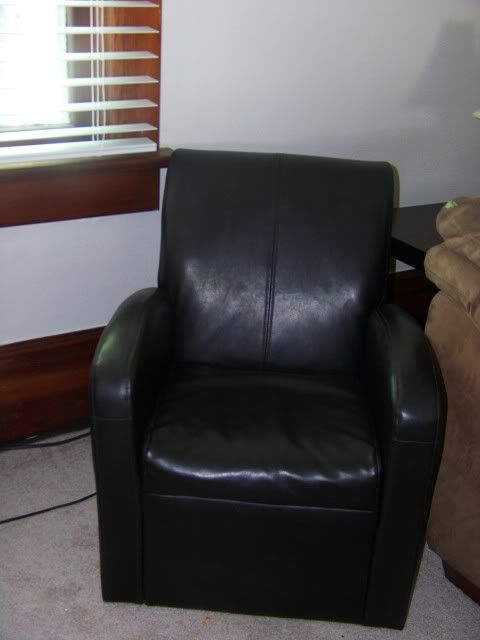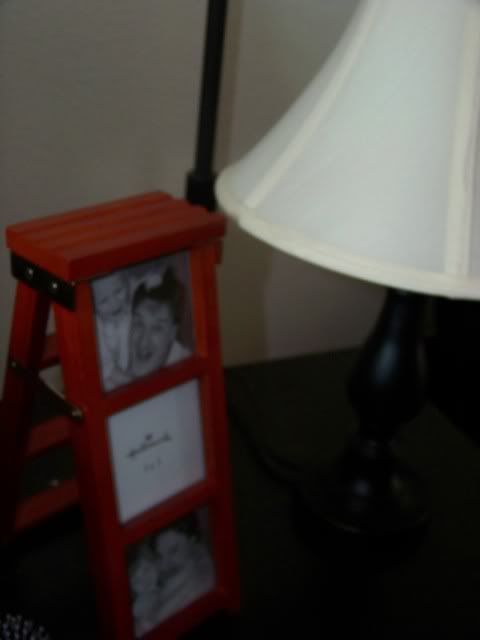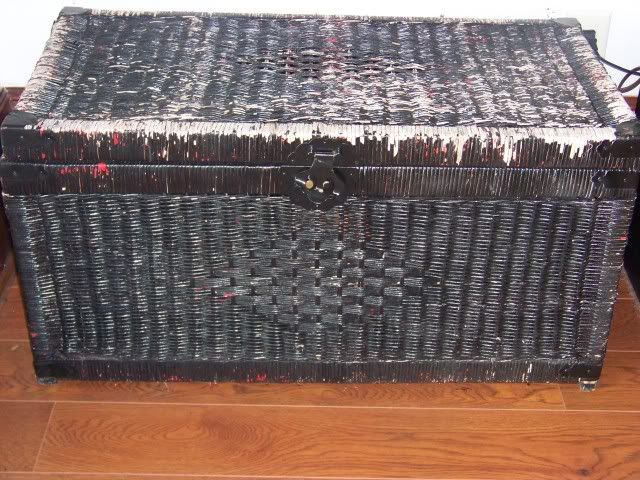 The bookshelf, white candles, white pic frame, radio flyer wagon and giraffe are all from the rummage!!!!!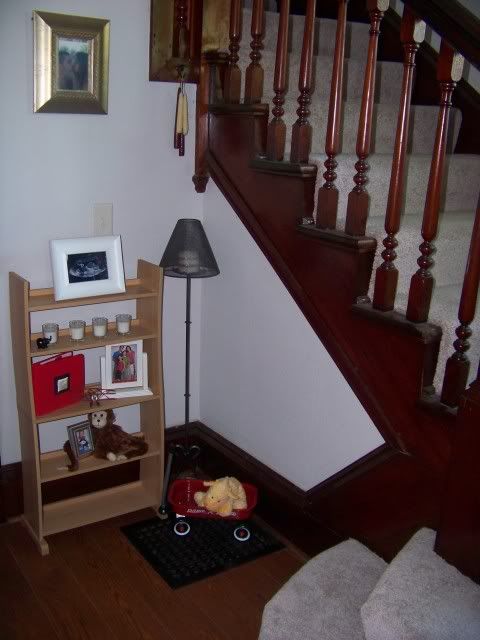 disco balls for Jasmin's room and the pillow which was new.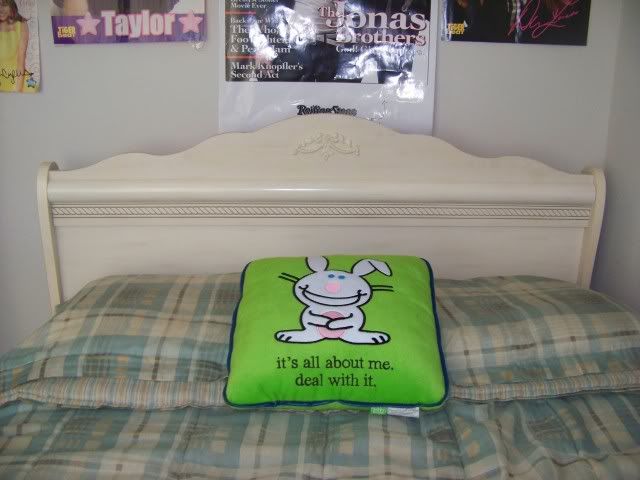 white free floating shelf
hooks I might re do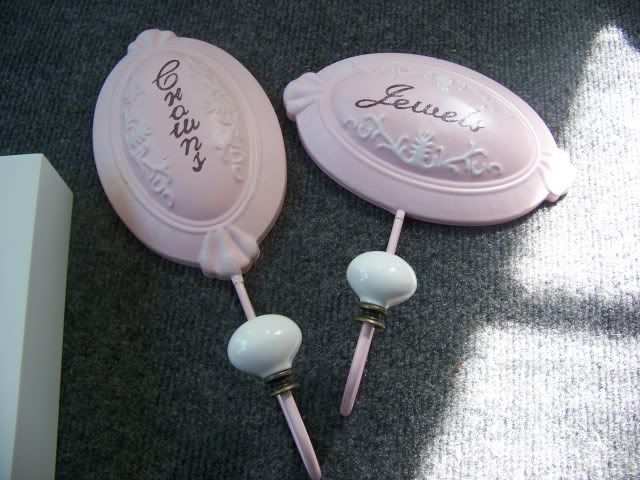 I bought this all for 35.00!!!!!!!!!!!!!!!!!!!!!!!!!!!!!!!!!