I hope no one minds me posting these. Other than my mom, I don't really have anyone to show them to.
Anyhow, thanks to yesterday's crop and a four hour nap by my little guy I got EIGHT pages done yesterday! Here are some of them. Please excuse the glare on some of the pics. It was my camera flash.
Mommy & Me & Nana Too!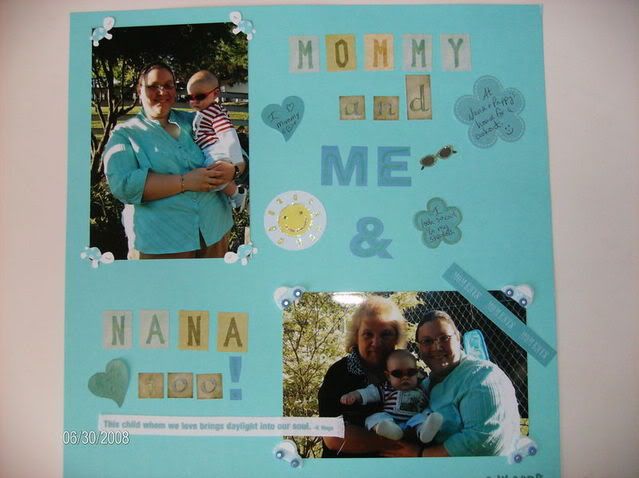 Winnie the Pooh/Six Month Old Spencer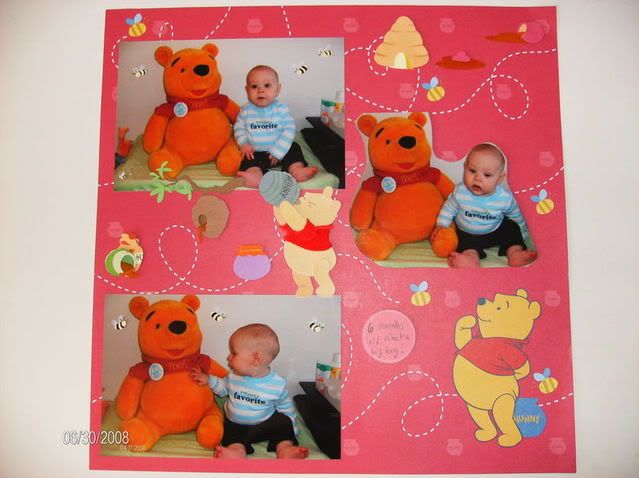 Tummy Time (I inked those letters myself. I think they look great!)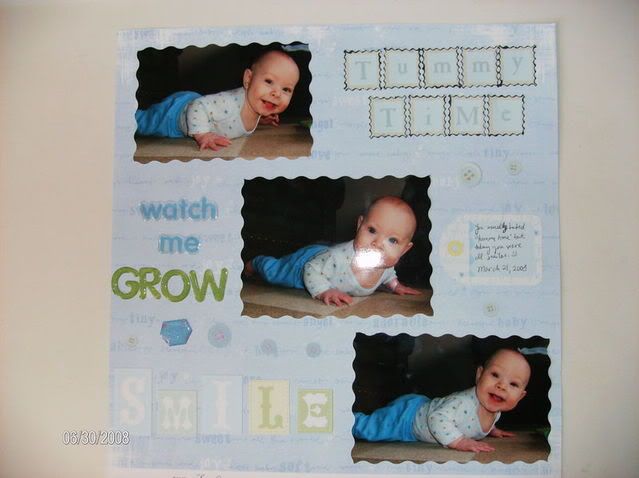 Six Months Old

Family (with plastic overlay-if you look close, you can see my reflection in the plastic)
The paper with two circles reveals hidden journaling. I put the card together myself to journal in. Most of my journaling is easily read but since this was more private, I decided to make a card to write in. I like how it turned out.