Hi everyone! I am on the May 2009 board, (due with my first baby, a boy, May 18 ). I think I recognize a few names here.
I am really trying to catch up on scrapbooking since with Mason being born soon, I am going to have tons more pictures!
Here are a few of the layouts I have worked on this weekend:
This one I am not sure if I am finished with, but I don't have any letters that match to add a title. I could definitely use some ideas if you have any!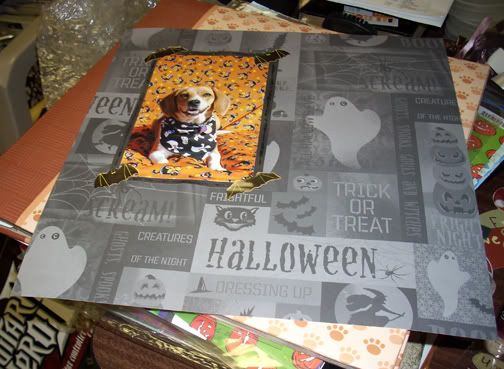 And here are the others: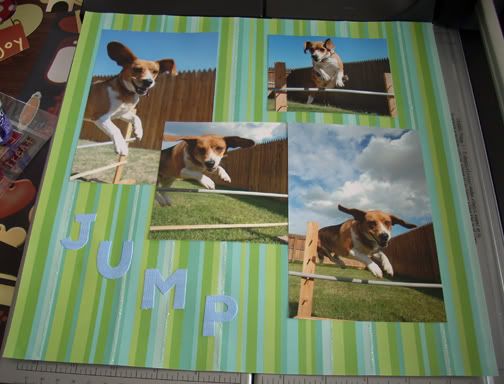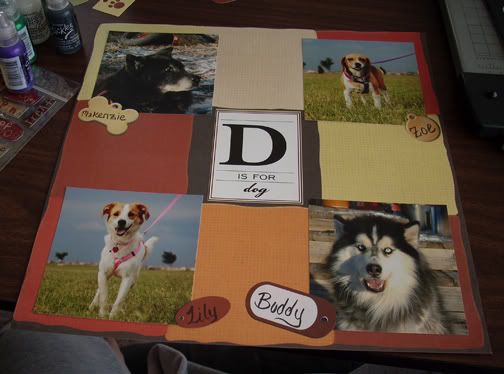 I don't have a 12x12 scanner, so sorry I had to take pictures of them. It was also my first time using stickles! I recently ordered the starter pack, I used the black on the halloween and the baby blue on the jump LO. And it was my first time using my new Friendly Forest supplies which I LOVE! I love having all the paper and mattes and embellishments that match.
I don't have a cricut, so I have to stick with what alphabet stickers and punch outs I can find to try to match. But hoping I will be able to get one in the future after I prove to myself I am actually going to be working on my scrapbook stuff more often!
Sorry this turned out to be so long! If you made it this far, Thanks for reading!