Wow. It had been a while since I got out all that stuff out! WHEW! I forget how big of a mess I make! Oh well. I took me a while to get in the groove. When I haven't created any pages in a while, my thinking cap isn't on. Ok, enough rambling, here they are!
This one is one of my favorites. At first I didn't really like it, but I do now. The bottom sticker tag/thingy says genuine. The little squares say, peace, and serenity.

This one is my favorite. I know there is a blank spot, but nothing looked good there. It looked better blank.

This one was so hard to finish. I am NOT fond of the ribbon, but it is stuck there. Any advice on ribbons is appreciated. I want to use them, but how? The square embellisment says, keep things in life simple. The circle one says, let calm surround you.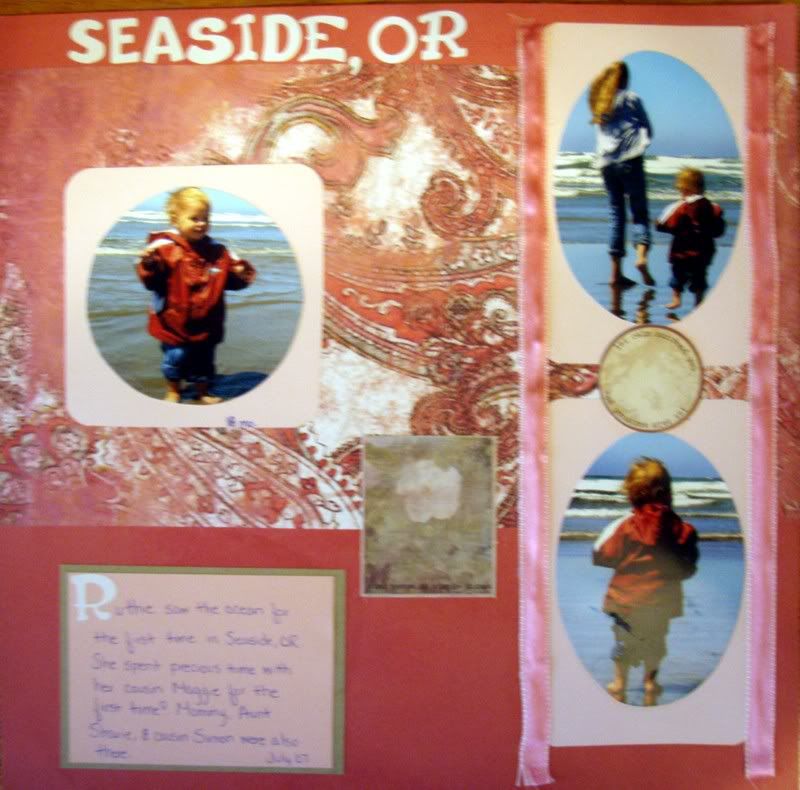 This is one I did a while back that I never shared. I think it turned out cute.

THANKS FOR LOOKING!