I saw these on a blog and wanted to try them. I'm going to attempt to explain as I go. I made about 20 in 30 min. Super easy. I'm thinking they would be cute birthday party favors or baby shower favors.
Start with paper that is 5 x 5 1/2.

Score it on the 5" side at 1 1/2, 2 1/2, and 4". It will make 4 rows, one skinner, thats where you put the kisses.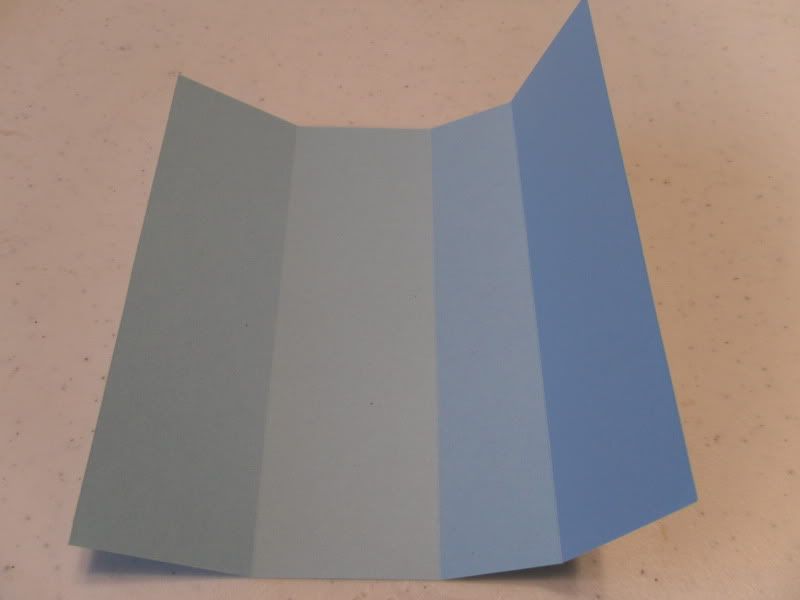 Decorate one side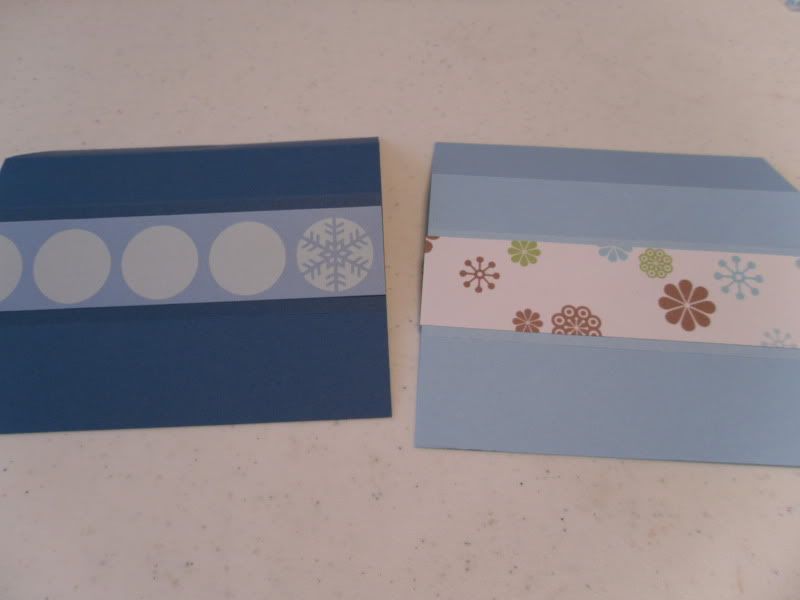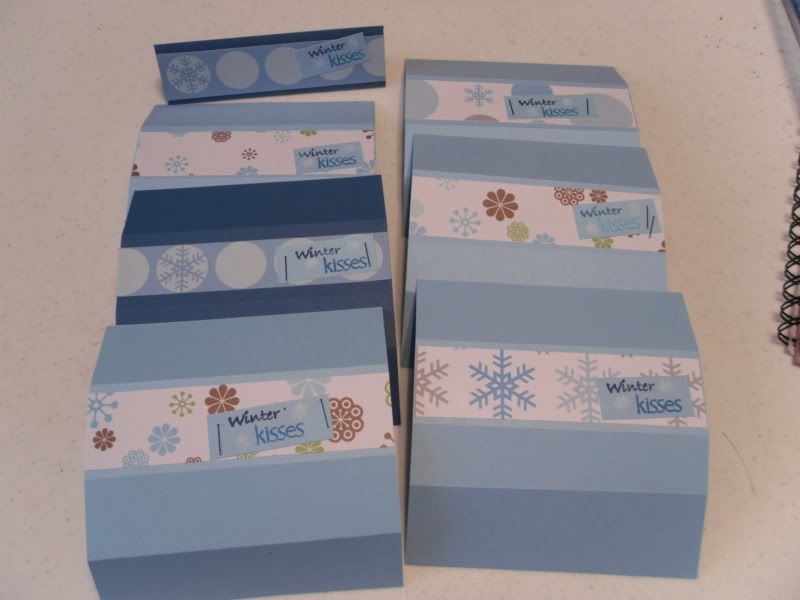 I used to different stamps

Run adhesive along the skinny row (put candy on it) and then on the outside row. It folds up triangle shaped.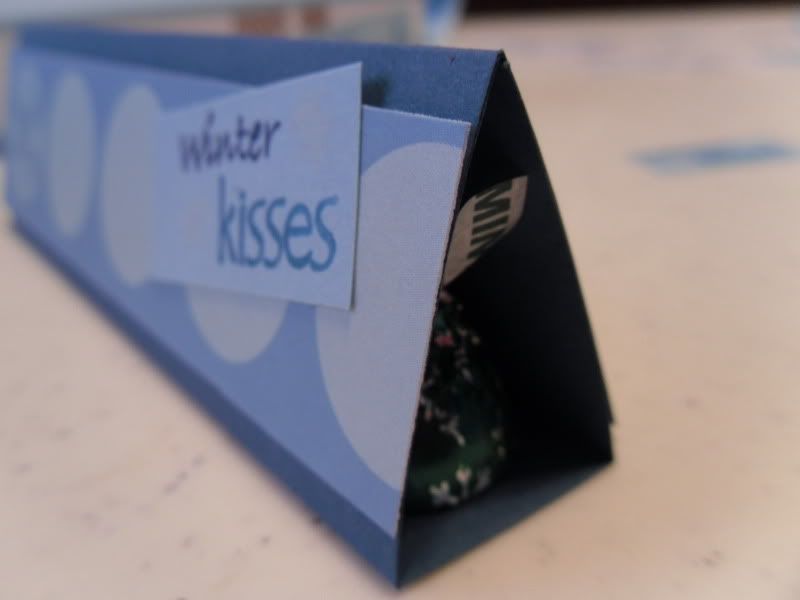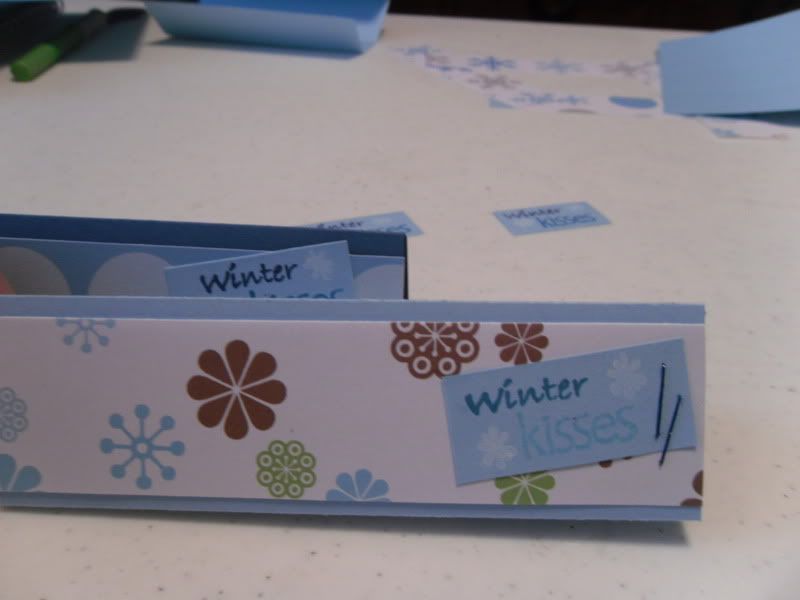 Some V-day ones ( I did use the cricut for xoxo, paisley and wild card has it, fyi)