So my hubby had today off to himself. He washed the carpets, cleaned the bathrooms, and did a couple of scrapbook pages!!
He was so excited to scrap these pictures! Last night he was going through my stuff and was picking out the paper and figuring out what he wanted to do. (At one point in the middle of the night he said to me "I can't sleep, I keep thinking about scrapping!") Crack me up!!!
So when I came home today, this is what I found!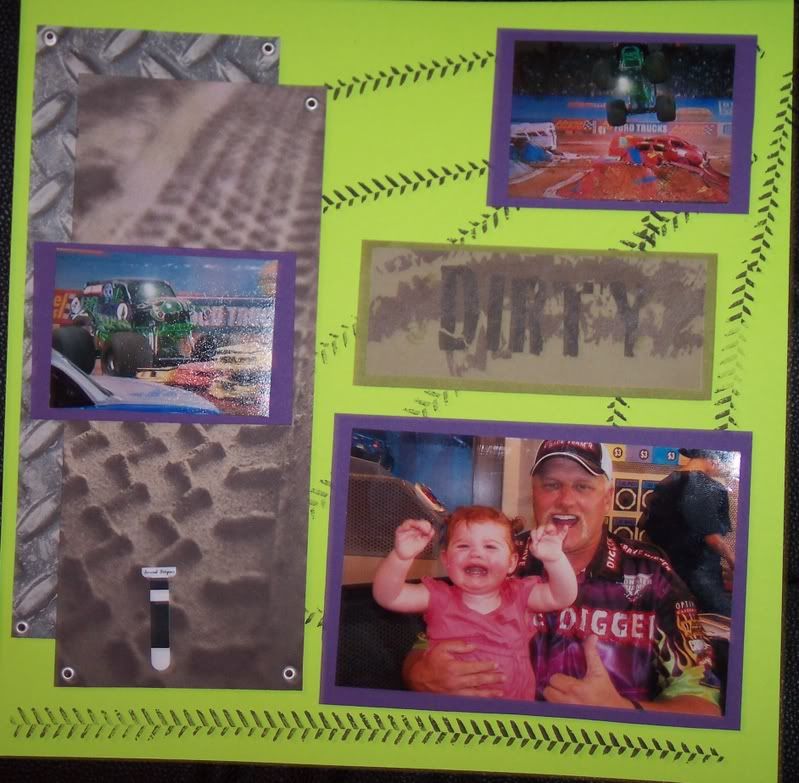 AND!!! He recorded some sound on my new gadget i got, so here it is ladies!
(He even used the cricut without any help - he figured it out all by himself!)
He's going to read these comments ladies - so don't hold back! haha