I started this awhile ago, and it's finally finished. This is going to *eventually* be Miles' new room, when we gain up the courage to move him to a bed. For now it continues to be his playroom.
I painted the walls, and seperated the two colors with a curvy grey road.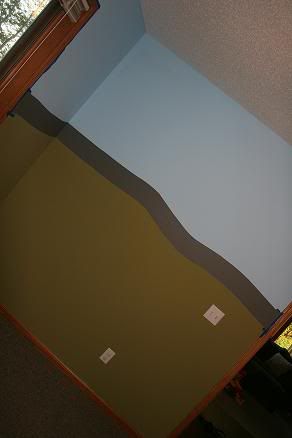 Then, with the help of a crafty friend and my cricut, we cut every car, truck, semi, bus, etc. that we had using vinyl. When we were finished with that we thought some clouds and a sun were needed.
I want to get a personalized street sign (Etsy) to go on this wall above the car/truck. It would say something like Miles Drive or something along those lines...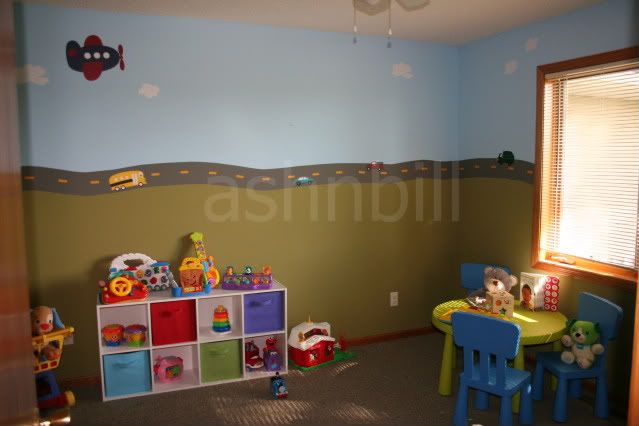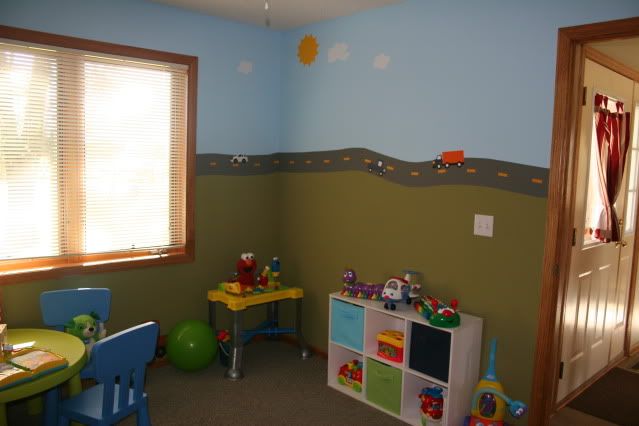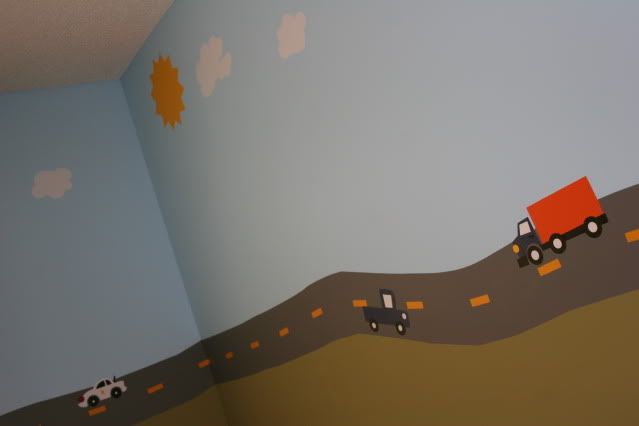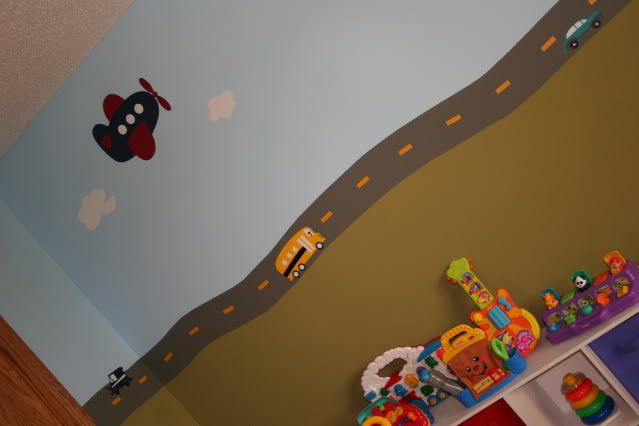 It's also on the other wall which I didn't get a good picture of. You can see the mailtruck starting on that wall in the photo above.
I LOVE how this turned out. Miles does too. These pictures don't do it justice - it's so much cuter IRL! Miles is obsessed with buses and airplanes, so he is just in love. He keeps pointing them out, saying "bye bye bus, bye bye airplane" whenever we leave the room. It was definitely worth the time it took!
Oh, if you haven't seen, this is the bedding we bought for when he moves to the bed. We also got the matching lamp, and I'd like to put some solid curtains up (red maybe?).
http://www.thisnext.com/item/6A222A40/1414523C/Hit-the-Road-Quilt-Target