I'm having way too much fun scrapping! Here are 2 more LOs I did today, maybe I'll get started on a third if Kaelan doesn't wake up soon ;).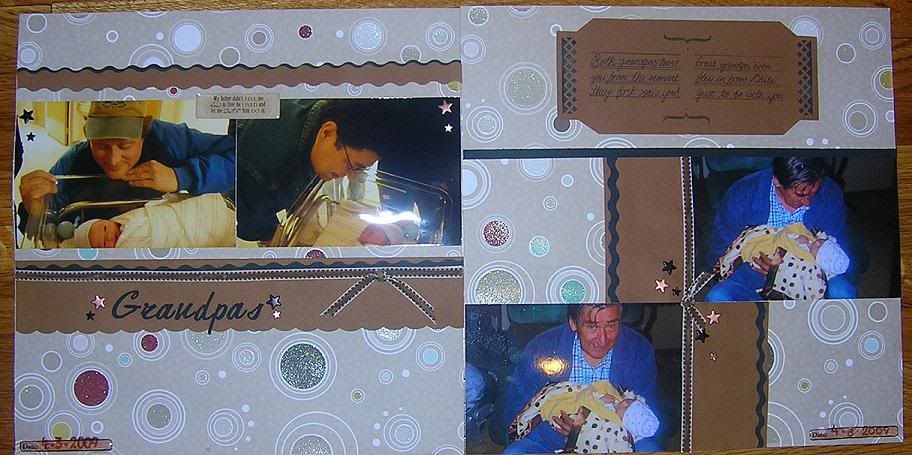 The quote on the first page says: My father didn't tell me how to live; he lived and let me watch him do it. -Clarence Budindgion Kelland
The journaling on the second page says: Both granpas loved you from the moment they first saw you!
Great grandpa even flew in from Chile just to be with you.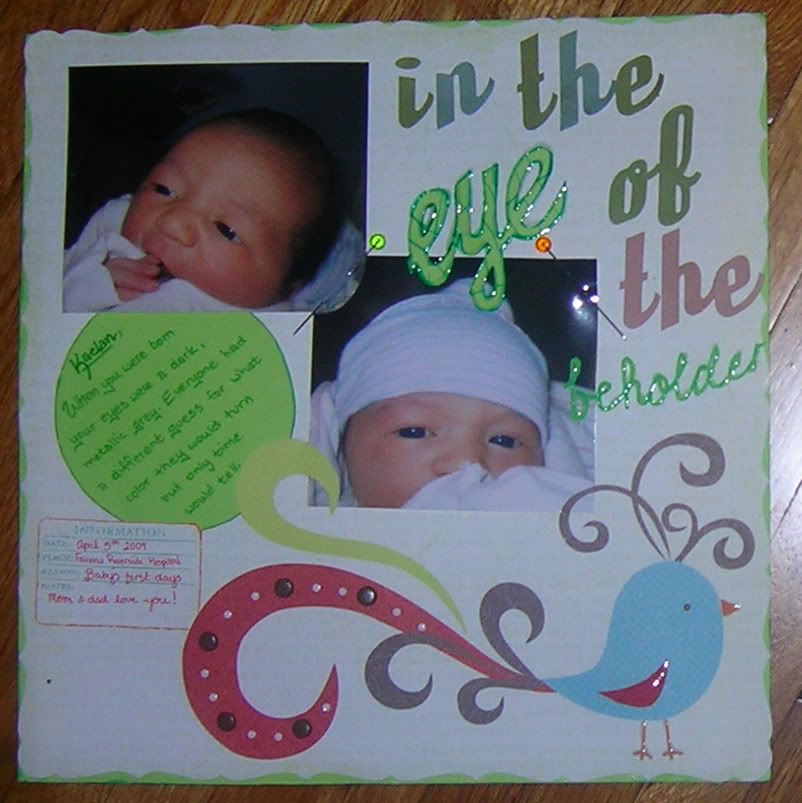 Journaling: Kalean, When you were born your eyes were a dark metallic grey. Everyone had a different guess for what color they would turn but only time would tell.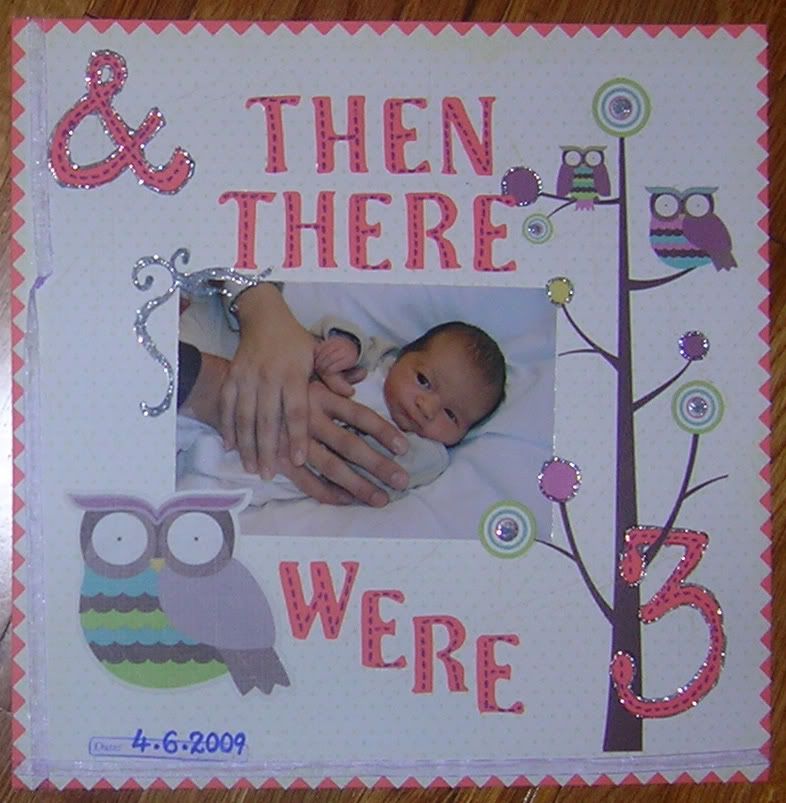 ETA:
So he kept sleeping and I got another one done. The title I had done before he was born, the rest are really just stickers and such (since my mom kept buying me them) so it was a real quicky.