I ended up making 80 cards and 3 Christmas gifts. I didn't take pictures of all 80 cards as many were repeats or repeats on a theme. But here's a good idea of color schemes.
Baptism invites for Baby J (I made 12)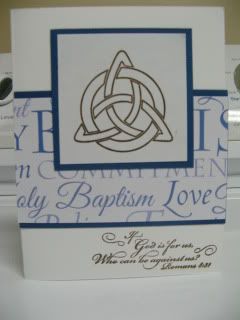 Magnet Message Boards. These are made with cookie sheets. I just need to finish making some cute magnets and then they're good to go.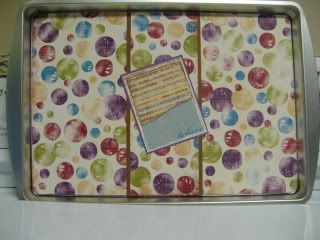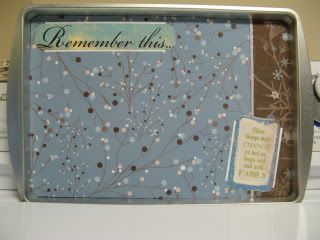 Photo accordion. This is made out of mini canvases that I colored/dyed with ink and then covered in paper. I'm going to put pictures of the kids on the striped, pink and flower panels and a family picture on the green panel. (I'll add embellies after the pictures are on.) This is for my grandma who says "Don't buy me anything!" but loves pictures. See, I didn't buy her anything- I just mounted pictures. Canvases are held together with ribbon.
Front.............................................................back

Christmas Cards- Using up stuff I've stamped before, or old Christmas cards mostly. I actually really enjoyed making these this year even though they repeat a lot. Simple, but they got the job done.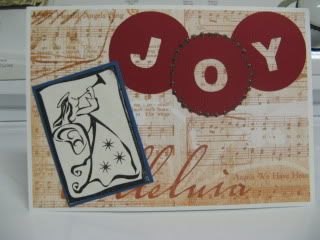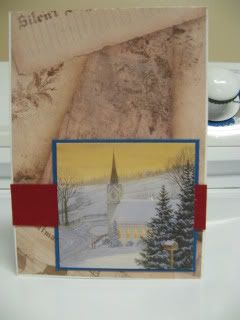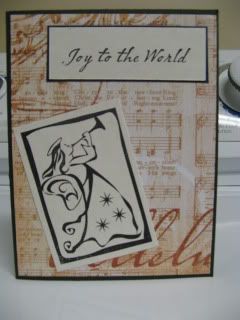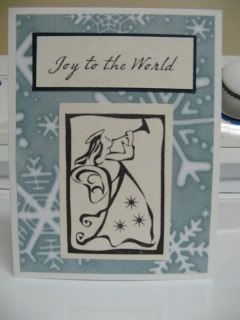 outside.............................................................inside

Oh yeah, these pictures are off of $Tree cards. 16 cards for $1 plus 16 envelopes... I can't buy embellies for that cheap. LOL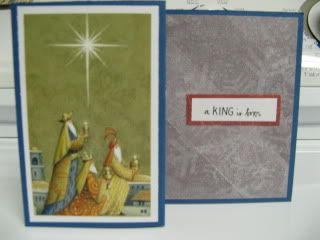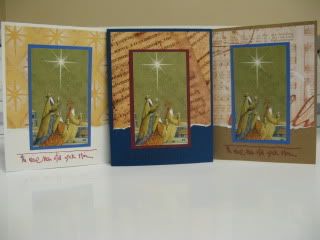 ____________________________________
I can't believe it's here. The crop space I won at the big annual crop event is getting used this weekend.
Which means I just freaked myself out. I need to get my bag packed tonight after the kids go to bed. I have to get meals made for myself and the family. I need to print the bulletin for Sunday and a funeral bulletin up tomorrow morning. I had to get a babysitter to cover Saturday since hubby is gone most Saturday now with the funeral.
But I'm excited. Leaving here at 1:30pm tomorrow, I'll get to scrap all afternoon and night. I'll probably leave there around midnight. I'll be back around 9am-ish (unless I'm very motivated and wake up early) and then will scrap all Saturday. Well, not scrap. The goal is approximately 65 more Christmas cards, then to design baby J's birth announcement and baptism invites.