pg,org that is! I could not get in forever and I kept telling myself that one day I am going to take the time and set up a new profile but things have been crazy. (good crazy)
Oh and speaking of crazy once I got in, the profile girl had long dark hair and she was brown? umm, I never set up a profile pic??? creepy!
So anyway, today I go on and think I am going to try this one more time and it works!!!
First off congrats to the new moms! (and to those w babies to come!) I have missed you all. I think I have only done one page since I left but after christmas I am going to get started again. My scrapbook room is collecting dust!
I did however make a photo wall of the kids.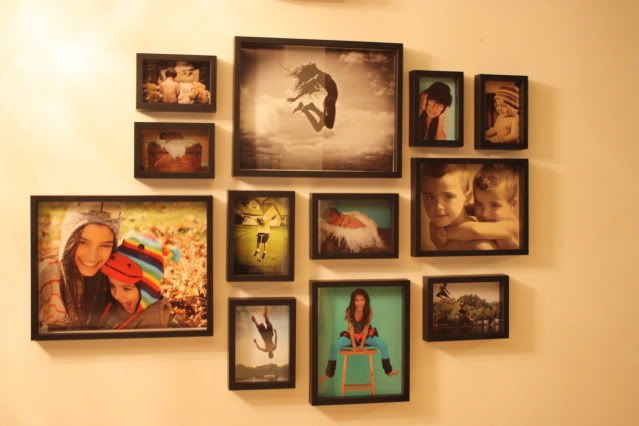 We have been crazy busy with Anthony and Tyson is wrestling, Tyson in mma, Jazzy still modeling and in competition dance and the 2 younger ones. Damien is 3 and Cain is one & running all around already. If I find the page I did I will take a pic and post it:) Miss u all! Tia