I got a layout done, yeah me! Went to AC Moore today to buy a frame for that soccer poster I made, and I walked by this Easter paper that was on sale. So I bought it and made this layout during naptime. Not only that, I also set up two more layouts to do when I get some free time PLUS I decided what I want to do for the lyrics challenge (if I can get to it).
Normally, I do separate layouts for Easter and the egg hunt ... but I decided to combine them all into one layout this time. And I'm very happy with that decision. Not sure if you can tell, but the paper I used to mat the pictures is a purple patterned paper which looks nice on the green.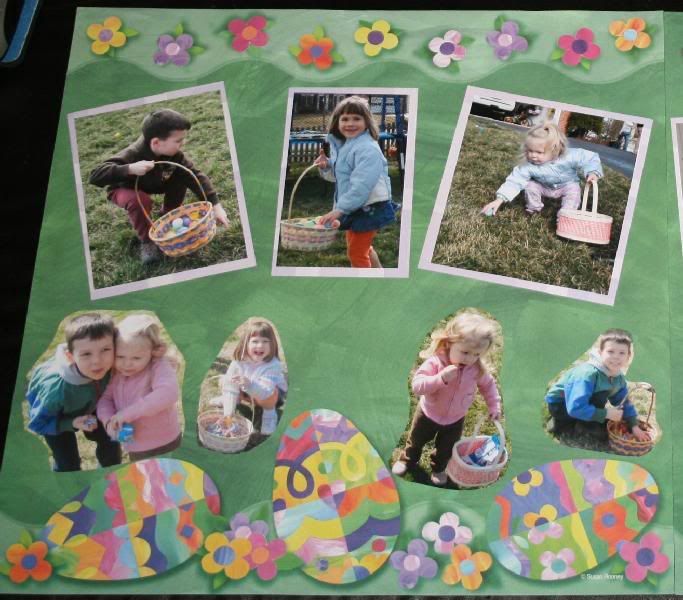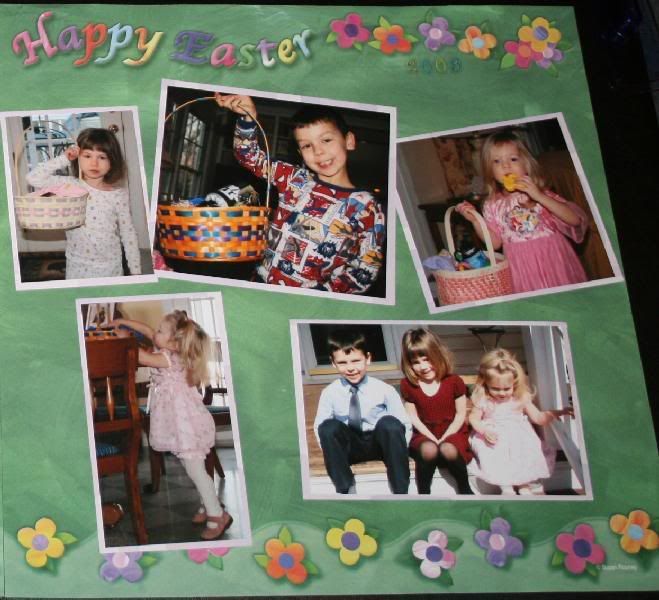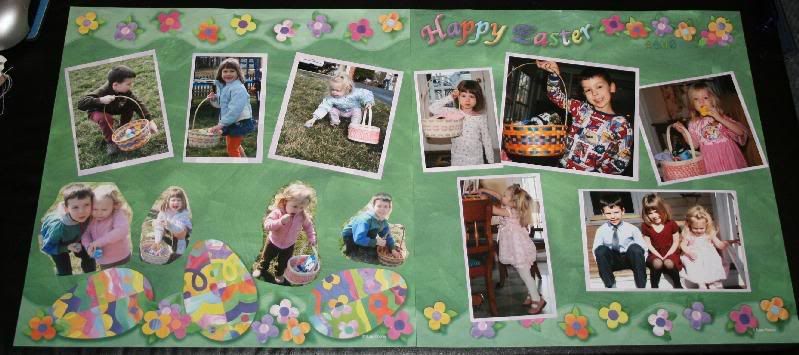 Maybe this will be a scrapbook week and next week will be a sewing week. I still haven't found my balance ...