I figured we have people afraid of cats and clowns, so here's my llama warning.
I'm at a total and complete loss. This is my grandmas llama farm. It's in the lower mountains of California near Calaveras County (for those of you familiar with the frog jumping contest).
I want to scrap these but I cannot figure out colors or what to say or anything about it.

This is Chico. He's the baby of the family.

Thats Chico again and his mom Maddy behind him. The story is, Maddy was born lame. One of her legs doesn't work, but my grandma is the worlds biggest softie and couldn't put her down, even though the other llamas literally scorned her. They wouldn't let her eat with them, they wouldn't socialize with her... She had to be implanted via IVF. Apparently they do that for llamas. I had no idea. But anyways, as soon as Chico was born, every female in the ranch took a whole new respect for her. She's allowed to eat, and they all adore the baby. Just like humans (Oh look a baby!!!!). He's headed up to be the new stud of the group and he's perfect.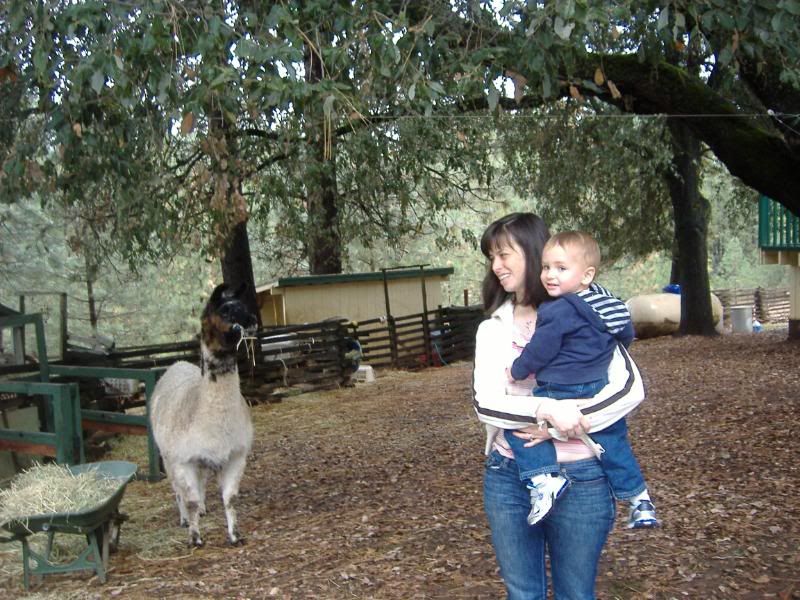 I think that's Suzi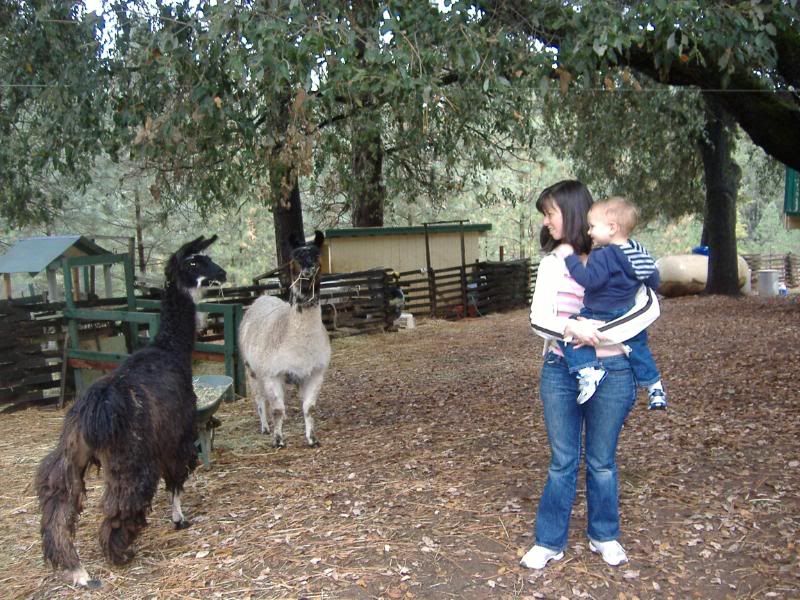 Here you can see Maddy dragging her leg. Poor thing.

This is Lucy. She's part Great Pyrenees. She's on the smaller side for a pyrenee's but she does a great job of protecting the llamas.

You all have heard of the English Sheepdog? Well apparently the do a great job of herding llamas too. That's Sampson. He's such a sweetheart.
I can't find a picture of Ricky and he's definitely pyrennee's. If you saw him you'd know that. He's just the worlds biggest love, once he gets to know you, but when I first got there, he came running up to me and all I could do was throw my hands up in the air and pray that this dog didn't eat me. By the end of the weekend, I knew he'd die to protect me too.