I have had a ball doing these other ones. Let me know your honest opinion. BTW....I bought some double sided tape and I really like it, but it takes FOREVER to put on. :roll: I never did find the photo splits. I need to look at a bigger Wal-Mart I guess.
A day at the park: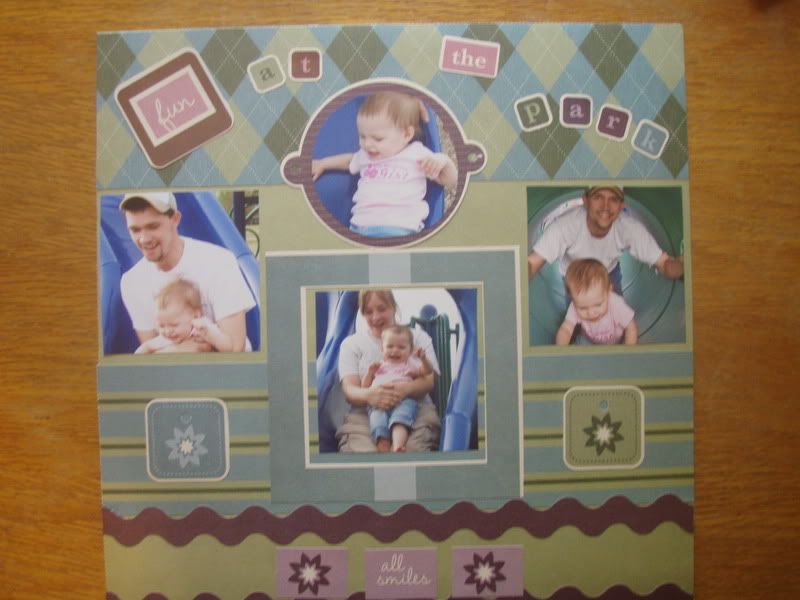 First outside steps:

And last but not least the one I made today:

Sorry that last one is so blurry. :-?