All of you who have made exploding boxes inspired me! I stopped at Micheal's this afternoon and got cardstock and a scoring blade for my paper cutter. By the way, I am sooo glad I have a paper cutter! The way I cut things, it may have been tragic otherwise. So, I don't have any printed pictures yet (will be ordering those soon!) but I do have a box. I spent most of the night doing it, so I had to show it off! I'll show it to you after I get pictures later. I learned that I will not be inking the edges because I am not great at it (will cover the stray marks with pictures and stuff later), what adhesives to use, and that I have way more paper scrapping stuff than I remembered! I nearly bought some paper and embellishments as well, but I decided to look in my craft boxes first and I am sooo glad I did! So I think I will be making more of these for Christmas presents. I'm planning an assembly line because it just seems like it'll be easier that way.
Here's what I did tonight: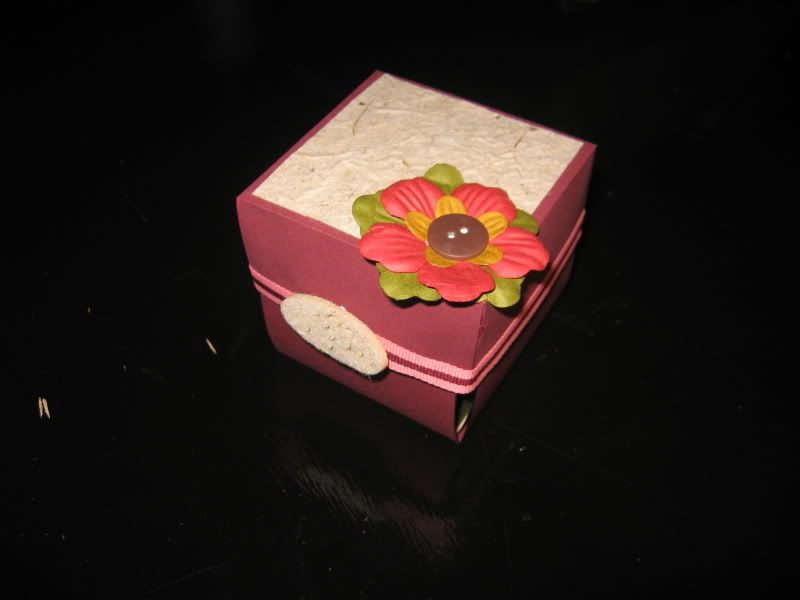 Will be writing something on the top - not sure what yet!

Thanks for looking and a special thanks to Karen for posting the link to the instructions!